The forecasts for commodity prices in 2022 were largely correct. That is, the vast majority of them predicted rising prices. However, few saw the full extent of these increases coming.
While retail price inflation resulting from the lifting of global Covid restrictions and resulting supply chain problems was largely baked in by January last year, few predicted the situation would deteriorate as quickly as Russia did weeks later invaded Ukraine.
The conflict has disrupted supplies of grain, oil and natural gas, with costly consequences for businesses and individuals alike. And the experts at Rabobank assume that this trend will continue this year, especially in the winter months.
For the year as a whole, however, the prospects for 2023 are marginally better. While global supply chains are still recovering from the impact of the pandemic, record inflation has helped ease demand pressures. While corporates and world leaders alike will be praying that an upcoming recession will be relatively shallow, the upside is that this will put further downward pressure on everything from energy to cocoa, according to Rabobank soft commodities forecast report for 2023. "Against this backdrop, we hold a bearish view on a number of soft commodities."
"We saw food prices increase from around March 2020 to around March 2022, which really peaked in connection with the Russian invasion of Ukraine," says Michael Magdovitz, senior commodity analyst at Rabobank. Culminating in lower demand, "the majority of commodity prices that we track in agriculture are down."
However, there are a few key factors that will have a major impact on how much we all pay for our groceries in the coming months.
The Ukraine-Russia War
Much of the projected fall in inflation this year is linked to an easing in wholesale gas prices. These skyrocketed after the Russian invasion, when Western countries imposed sanctions on Russian exports. And concerns about energy security and costs will not entirely go away as war continues to drive volatility in natural gas and crude oil markets.
Still, natural gas in particular has fallen sharply in 2022 "from the crazy levels it was at," Magdovitz says. This is good news for food prices, especially bread, which relies on hot ovens.
"If you look at the energy-intensive food industries, the inflationary pressures on them decrease significantly."
Lower gas prices will also be good news for farmers, who over the past year have been forced to contend with rising costs for the three Fs: fertiliser, feed and fuel. This does not mean that farmers can buy fertilizers at pre-war prices. The price of gas-based fertilizer remains at "historic highs" according to Matt Williams, land use analyst at the Energy & Climate Intelligence Unit (ECIU), meaning "Britain's farmers could be paying hundreds of millions of pounds more than normal this year". .
Continue reading:
Farmers have already had to spend an extra £760m on fertilizers over the course of 2021/2022 due to high gas prices, ECIU data shows, and this is expected to reach £628m in 2023. "Farmers are looking forward to another tough year," says Williams.
The war in Ukraine has also wiped out a large proportion of winter and summer crops such as wheat, barley, rye and canola, which cannot recover in time to prop up this year's supplies. And while prices for related summer commodities like wheat, corn and sunflower oil have fallen since Russia and Ukraine agreed on the Black Sea Grains Initiative, they will remain higher than usual throughout 2023, according to the Global 2023 Europe Outlook Report by S&P.
"We have a bearish view on a number of soft commodities"
In southern Europe, climate collapse is the biggest concern for most farmers. Prolonged episodes of extreme drought are disrupting production of both staples and cash crops, including olive oil, in Italy and Spain. "Drought [in the western Mediterranean] has a huge impact on crops and we have already seen a massive increase in oil costs," says Walter Zanre, CEO of Filippo Berio.
Oil markets have stabilized since demand peaked last year following the Russian invasion. The cessation of sunflower oil production in Ukraine prompted manufacturers to look for vegetable oil alternatives. But today production is more at risk, which is now "about two to three months below normal consumption levels," says Zanre. As a result, "already high" prices will increase in 2023.
On the other side of the Atlantic, agribusinesses are very familiar with the impact of major droughts. Over the past three years, the La Niña weather event has ravaged global agriculture, with droughts in parts of the United States, Argentina and southern Brazil affecting a range of crops including soybeans, corn and wheat. The overall effect not only hurts farmers' incomes, but drives up prices.
Fortunately, La Niña is already showing signs of slowing down this year, which is helping drive prices down. The possibility of slightly more normal weather after the abatement gives producing countries the opportunity to ramp up production and replenish inventories. For example, crops in Brazil are currently experiencing good rainy weather, which will help the country increase soybean acreage by 5% this year, says Rabobank's Magdovitz.
"It's just a factor of weak demand and supply"
The situation in Argentina and some parts of the US is a bit more complex as it will take time for the severe effects of La Niña to recover as wheat and soy stocks will remain at lower levels in 2023/2024. However, Rabobank adds that lower production will not necessarily contribute to higher commodity prices as global demand is also weaker overall. "I think there is some near-term consideration to weather risk, but realistically a number of these commodities will see lower prices over the next year. It's just a factor of weak demand and supply."
China-Taiwan
Fears of another disruption to global supply chains are simmering as recent tensions between China and Taiwan fuel concerns over a possible blockade of the Taiwan Strait. This would have catastrophic effects on world trade, similar to the effects seen after Russia's invasion of Ukraine. While the idea of ​​a blockade halting all outbound exports from Taiwan — a major exporter of semiconductors on which many industries from logistics to e-commerce depend — is still hypothetical, analytics provider Rhodium Group estimates it will lead to trade disruptions could cost "well over $2 trillion" leaving "few countries untouched".
Shortages of semiconductor chips in the early stages of Covid led to delayed shipments, port congestion and general trade chaos. UK supermarkets, which sell electronics and appliances such as phones, fridges and microwaves, have been hit hard by the shortage, as have other sectors such as manufacturing and logistics.
The knock-on effects of a cross-strait blockade would exacerbate these bottlenecks to "catastrophic" levels, Rhodium Group says.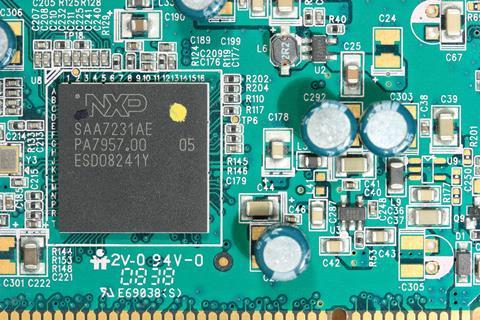 Latest UK government data shows that total trade in goods and services between the UK and Taiwan was £8.1 billion in the four quarters to the end of Q2 2022, up 1.1% or £87 million. £ from the four quarters to the end of the second quarter of 2021. "Almost all trading would be seriously disrupted in the event of a deadlock," Rhodium Group wrote in a December report. "Ultimately, the full social and economic impact of a chip shortage of this magnitude is unpredictable, but would likely be catastrophic."
A crisis of this magnitude would rock the global economy and potentially trigger debt crises in China's more fragile trading partners, already strained by the country's zero-Covid policy, which has severely curbed demand in recent years.
"It's the unfamiliar aftermath of this experience that teams have to deal with"
On the other hand, curbed demand has helped ease what many see as the biggest disruption to container shipping supply chains since the 1950s. In 2022, port congestion and delays declined year-on-year, with the cost of shipping a 40-foot container from China to America's West Coast now being $1,400, according to Online Freight Market, down from 93 % from September 2021 peak of $20,600 equals freight.
Peter Thiirschwell, shipping and supply chain expert at S&P Global Market, says that beyond the dwindling port congestion and freight rates falling from record highs, a "deeper shift" has taken place. The disruptions have now gone from regular to constant, he argues in his latest S&P Global 2023 Outlook Essay, which has "damaged" confidence in the supply chain.
"It's the unfamiliar aftermath of this experience that business leaders and logistics teams will grapple with in 2023 and years beyond."