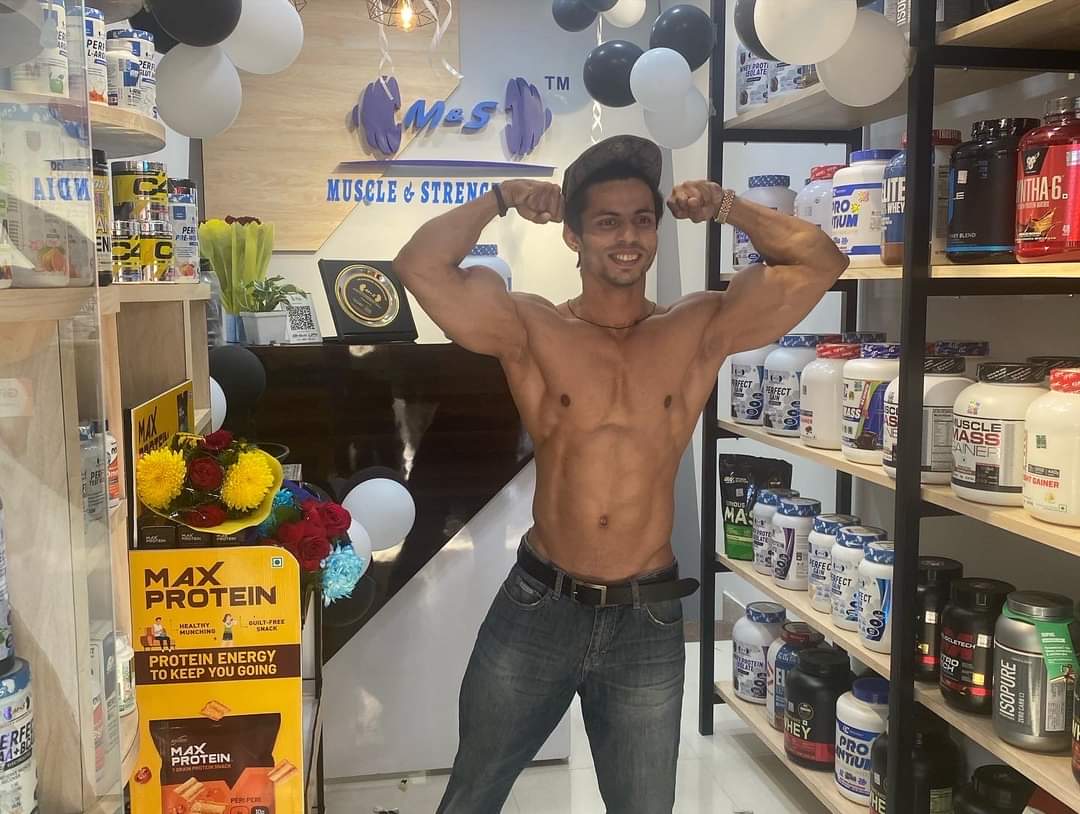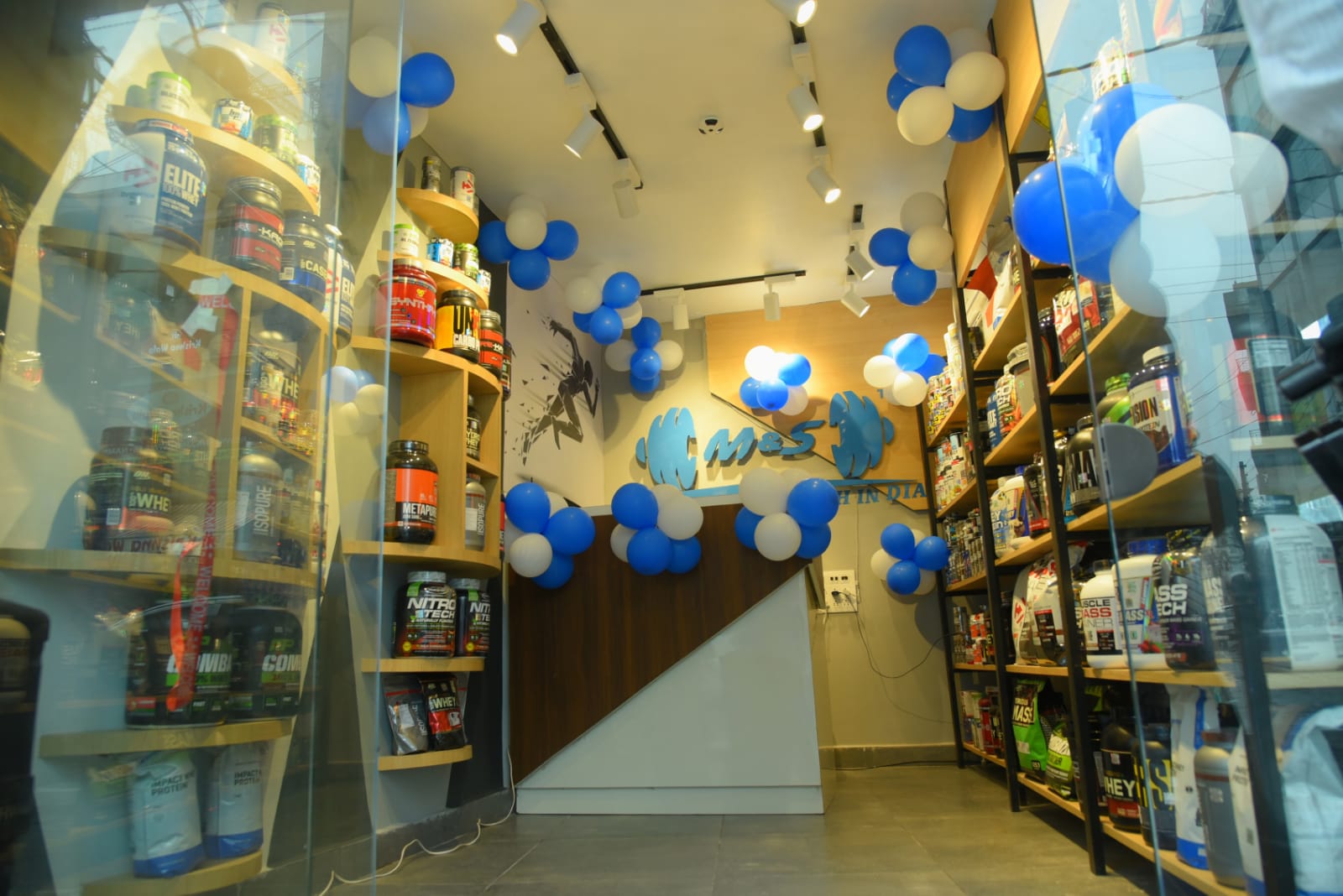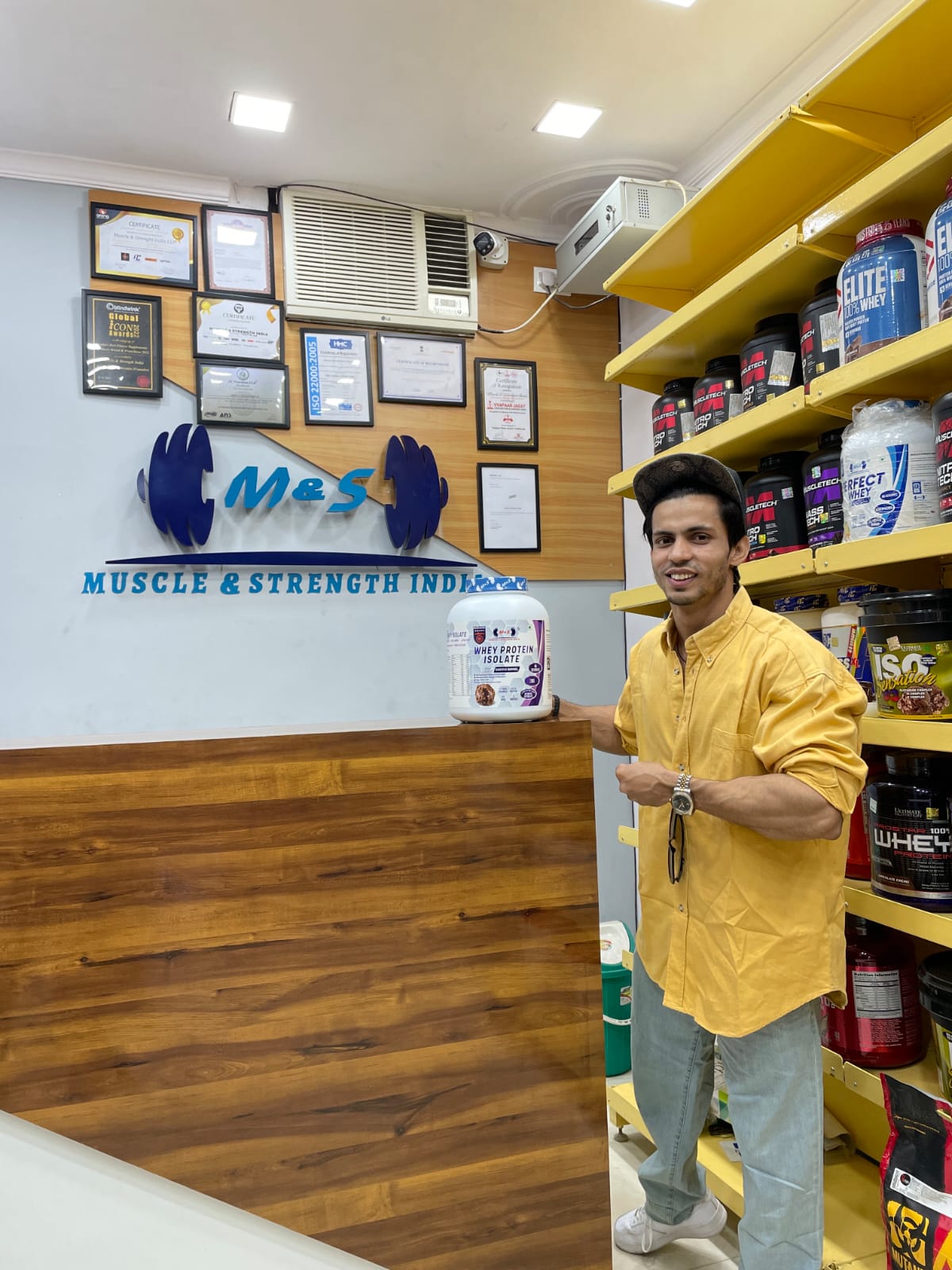 New Delhi, November 13, 2022 (GPN): Muscle & Strength India, one of the fastest growing retailers of supplements and nutritional products, has further expanded its retail presence in North India with 4 new stores in New Delhi and Mohali. Renowned fitness model and influencer Mohmmad Iqbal opened stores in Paschim Vihar, Hari Nagar and Vikaspuri in New Delhi and SAS Nagar in Mohali. Currently the company has around 15 branches in North India spread across New Delhi, Punjab, Rajasthan, Haryana, Jammu & Kashmir and Uttarakhand. With more than 50 percent of the business stake acquired in the northern region of the country, the brand plans to further strengthen its local presence in northern India by opening 20 more stores over the next year.
Muscle & Strength India has been in aggressive market expansion mode since the beginning of this year and has since ventured into the states of Punjab, Uttarakhand, Bihar, Tamil Nadu, etc. to deepen its presence in India's growing dietary supplement market. The company currently has 25 stores in several cities and has the widest range of over 1000 dietary supplements and nutritional products from over 42 brands. These products are used for athletic performance, fitness and general well-being. The driving factor of the Indian dietary supplement market is the increasing health awareness and proactive health mentality of the consumers.
"It has been our top priority to expand our network and deepen our penetration across India. North India is a key market for the brand and we look forward to further expanding our operations in the region. We will continue to expand our presence in newer cities in North India over the coming months and are confident that the region will certainly contribute more to our sales basket in the near future. Our new stores are also a testament to our unwavering commitment to providing genuine and affordable nutritional supplements, which has increased consumer confidence in our brand. Aside from subways, we are also seeing demand in Tier 2 and Tier 3 cities, where availability of the latest, genuine and affordable nutritional supplements is still a challenge." said Mr. Praveen Chirania, Founder of Muscle and Strength India.
"We are witnessing a paradigm shift in the mindset of consumers towards self-sufficiency with a focus on holistic wellness and boosting immunity, which further strengthens the nutritional supplement market. Our nutritional supplement chain has become the gold standard in this sector to offer genuine nutritional supplements to people of all ages. Our ideal target audience is those interested in fitness and sports nutrition, gym goers, exercise enthusiasts, health gurus, health conscious individuals, etc. Our goal now is to steadily grow and invest in the health and fitness industry over the next few years," said Sangita Bora, co-owner of Muscle and Strength India.
"Today, maintaining health and fitness is a contemporary need of all generations. Due to various factors such as lifestyle changes, eating habits, declining food quality and many more reasons, dietary supplements have become a necessity in daily life. However, it is important to distinguish between real and fake supplements, and therefore one should buy them from genuine retailers of reputable brands. We have earned and retained the trust of consumers in North India and this forms the basis for our continued expansion in the region." said Mohmmad Iqbal, Official Athlete of Muscle and Strength India.
Founded in 2018 by Praveen Chirania, Muscle & Strength India is a leading nutritional supplement brand endorsed today by celebrities and athletes such as Mika Singh, Shreyas Talpade and Tarun Gill, among others. The company offers a comprehensive range of high-quality fitness supplements and nutrition products in various categories such as protein, vitamins, minerals and herbal supplements, etc., manufactured by international fitness brands under a single umbrella.
Committed to providing world-class fitness supplements and nutrition products, Muscle and Strength India is carving a niche by establishing itself as one of India's leading nutritional supplement brands, offering quality, authentic products to meet the needs of the New Age – to meet customers. Muscle & Strength India intends to expand and launch more products in different flavors in the near future, focusing on different health and wellness categories and segments.End