Hundreds of people took part in a work of art at one of Northern Ireland's most famous beauty spots.
Lumenators, carrying a Siemens-designed low-impact Geolight, gathered at the Giant's Causeway at dusk on Saturday for the third event in Northern Ireland for Green Space Dark Skies.
The artwork was accompanied by music by renowned traditional musician Donal O'Connor. Clochan-na-bhFomharaigh, the Formorian springboard, was played on the stones by traditional music groups from the North Coast, Belfast and Armagh.
The event was developed by outdoor art experts Walk the Plank.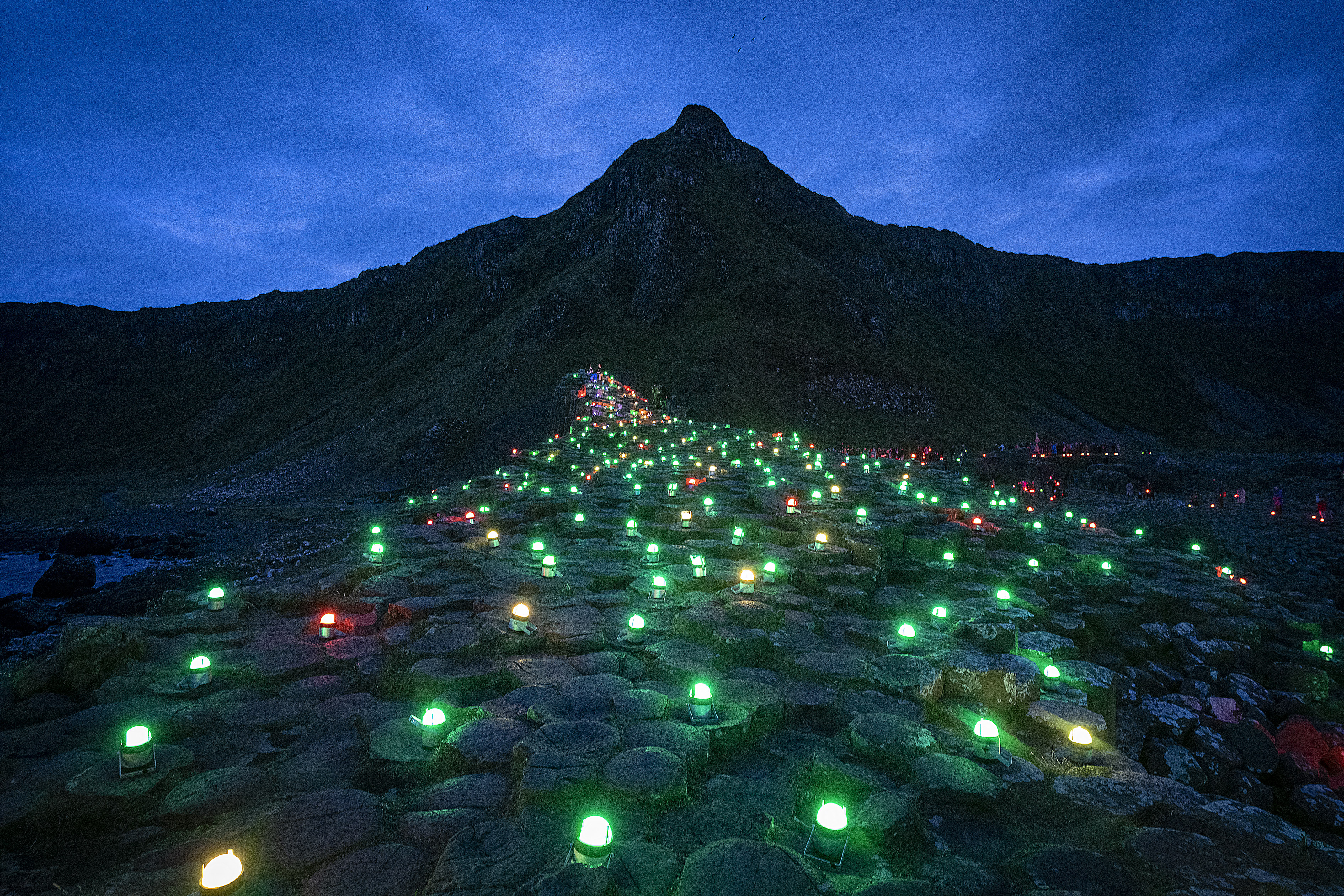 Green Space Dark Skies is part of the Unboxed: Creativity in the UK project, which runs from April to September 2022.
Green Space Dark Skies features events across 20 of Britain's most outstanding landscapes across the four nations.
The next event in Northern Ireland will be the Grand Final on September 24th at Slieve Donard in the Morne Mountains.
John Wassell, Creative Producer said, "Green Space Dark Skies is about class and landscape, race and landscape, disability and landscape.
"We want to build more land caretakers for the future and inspire more people to see the connection between using them and enjoying the land and our concern for the planet.
"The moment when it gets dark and we turn off the lights will be the most important collective act of connection between humans and nature at any event."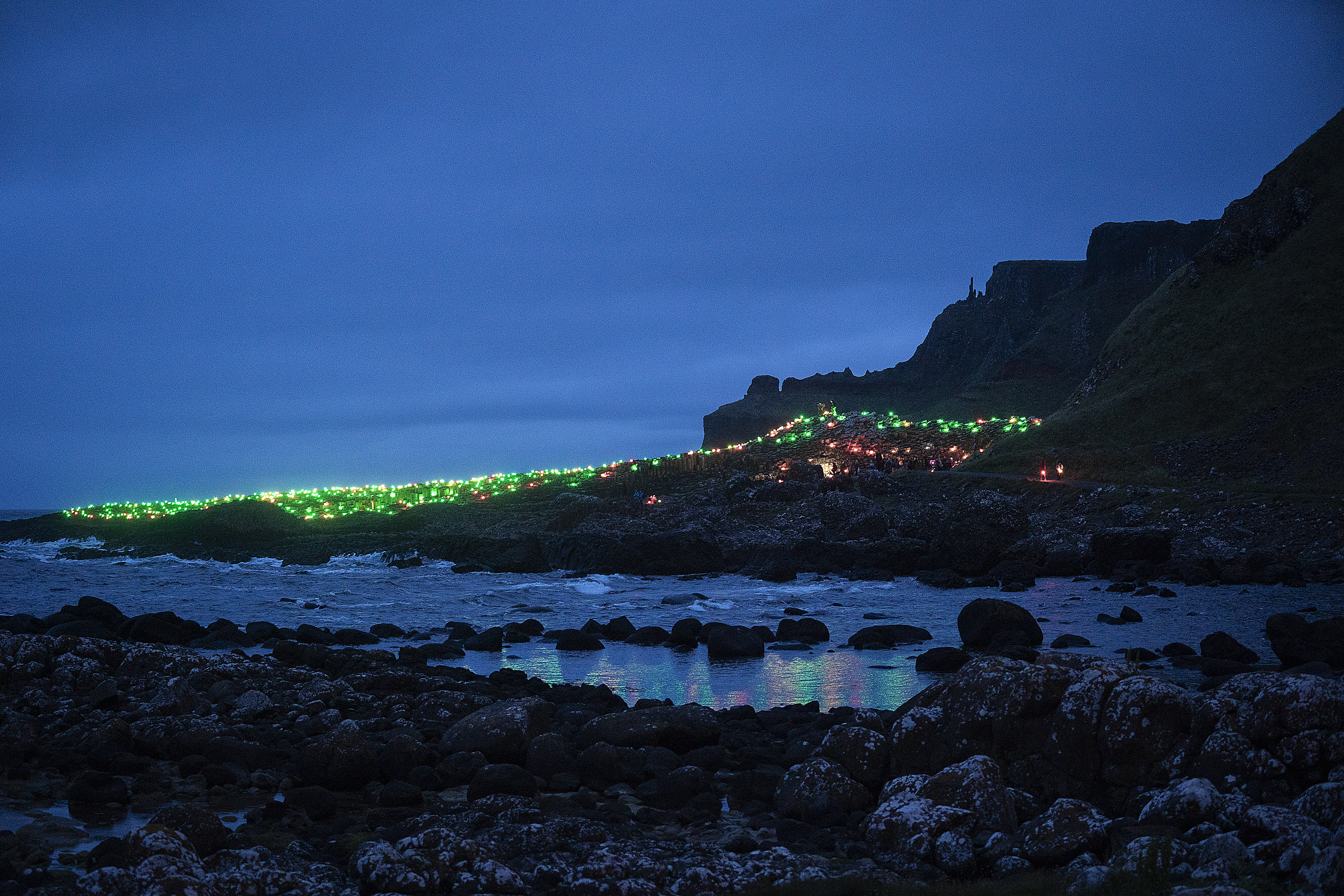 Kathy Hayes, Walk the Plank co-producer of Green Space Dark Skies Northern Ireland added: "Green Space Dark Skies is a very exciting, inspiring and extremely creative project.
"Through close local cooperation and partnerships, we ensure that everyone involved not only enjoys participating, but also leaves a lasting legacy.
"We hope that the Lumenators involved in the Causeway Coast AONB (Area of ​​Outstanding Natural Beauty) enjoyed the experience and we encourage anyone wishing to participate to watch the upcoming film and register now to have the experience in." our definitive place not to be missed."
Martin Green, Chief Creative Officer of Unboxed, said: "Green Space Dark Skies perfectly demonstrates the innovation and creativity we used in developing the 10 Unboxed projects to explore new ideas for a brighter future.
"By engaging artists, engineers, landowners and members of the public to create a series of unique experiences, Green Space Dark Skies will both enhance people's understanding of our natural environment and relationship with the landscape, as well as demonstrate the power of creativity, to stimulate change."