(Family features) There are few better ways to gather and enjoy the great outdoors than in a beautiful backyard kitchen. Backyard kitchens allow you to entertain and dine outdoors with ease. They also add value to your home, encourage healthier eating, reduce out-of-pocket spending and save energy.
From modestly modern to full-service functional, consider these backyard kitchen integration or update ideas from the experts at Best Pick Reports.
The location of your backyard area should be relatively flat and easily accessible for you and your guests. It should also be large enough to accommodate a cooking area and comfortable seating.
Another aspect of the location of your garden kitchen is its distance from a power source. If you are unsure which area of ​​your garden is best, consult a professional. He or she can help you choose a safe space and help you design it.
Protect your space from the weather
Perfect weather is never guaranteed. Don't count on it, especially if you have plans. It is important to ensure that you can use your garden kitchen even when it rains. The sun can also be a mood killer for you and your guests on scorching days. A shady spot can make everyone more comfortable.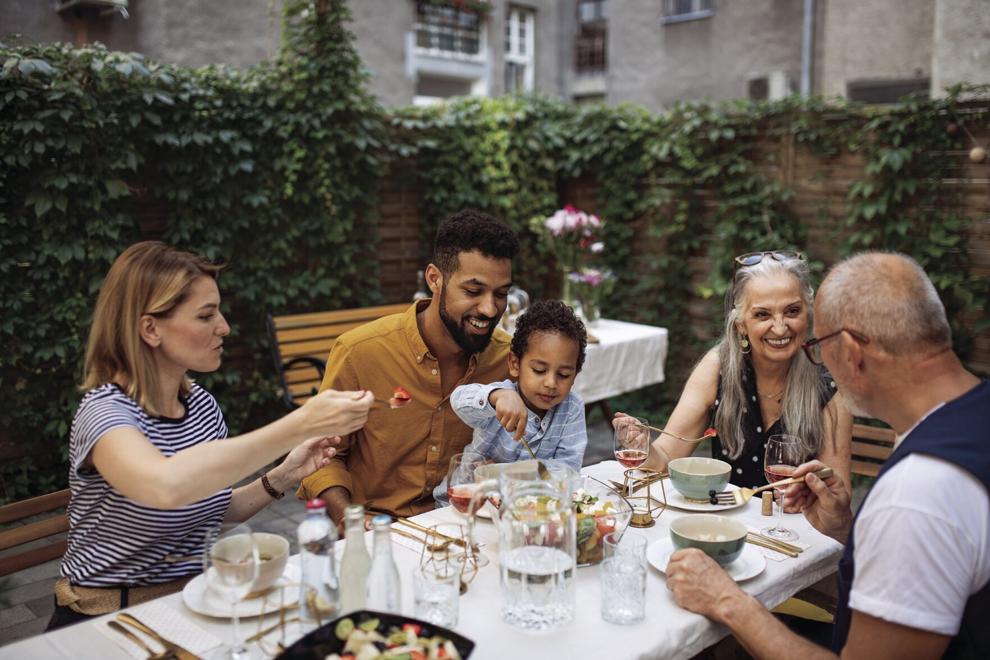 The ideal backyard kitchen should include a privacy screen or shelter from the elements, whatever the weather may bring. This can be as simple as installing large umbrellas. A more substantial option is a fully screened gazebo or room. Be sure to consider the temperature too. Fans for air movement can help increase everyone's comfort.
Make sure there is enough seating for everyone
When you enjoy your garden kitchen, you and your guests will want a place to relax. A few questions to ask yourself:
* How many guests would you like to seat?
* What type of seating would you prefer (bench, stone, upholstered)?
* Would you like the seats to be secured?
* Will the seating be outdoors and exposed to the elements year round?
One idea is a rustic outdoor bar with bar-style seating. Another is a sturdy picnic table made of wood or stone. You can also combine your outdoor kitchen with a comfortable outdoor living room, which is possible with cozy but sturdy outdoor sofas and lounge chairs.
A backyard kitchen is not complete without a collection of appliances. From the grill to the refrigerator, it's important to choose the right options for your family based on budget and ease of use.
* Grill – Whether it's a gas, charcoal, electric or hybrid model, a good grill is often the focal point of the outdoor kitchen, keeping your guests coming back for more. If you're not a big griller, a smoker or wood-fired oven works just as well.
* Fridge – If there's one thing that lets bugs into your home, it's guests coming in and out to grab a drink from the fridge. Outdoor refrigerators are practical additions to garden kitchens. Available as freestanding or built-in options, they come in all sorts of shapes, sizes and capacities.
* Sink – If you're grilling, chances are you're dealing with raw meat. Aside from using it as a hand washing station for guests, a sink in your outdoor kitchen can help keep you and your workspace clean and sanitized.
Source: Best Pick Reports
.