The concrete space beneath the Westway, an elevated dual carriageway that bisects west London's Victorian Terraces, is not a welcoming place for plants — nor, some would say, for people. But it's still the heart of the community that calls itself North Kensington. Between the shadow of the Westway and another dominant structure, the cloaked Grenfell Tower is a narrow patch of garden.
Lanterns hang from a tree halfway down a path of bark chips that leads to an inviting bench. With greenery and tall planting, the little hideaway is so immersive that even the loud hum of traffic is easily forgotten. The communal green space owes its existence to Tayshan Hayden-Smith, a 19-year-old at the time of the Grenfell fire, who was then seized with an impulse to plant things. He found a patch of wasteland and, with no prior experience, began exploring the mutual nurturing process of gardening. As a promising mixed-race footballer, he was deeply embarrassed at the idea of ​​being spotted with a plant; he ducked when friends walked by. "I felt so at home in the garden but so out of place," he says.
The Chelsea Flower Show, which opens to the public on Tuesday, is in the same royal precinct as Grenfell Tower, but the week-long event has had little impact on the Hayden-Smith neighborhood so far. Now, just five years after picking up a spade for the first time, Hayden-Smith will be presenting his work at the show for the first time. The Hands off Mangrove by Grow2Know garden features a 4 meter high installation that pays tribute to the Mangrove Nine who rose up against racial injustice in the 1970s and also promotes the idea of ​​ecological and social coexistence.
Hayden-Smith isn't the only presence at Chelsea this year to be given an opportunity they might otherwise not have been afforded. A new funder supporting gardens for good causes, Project Giving Back (PGB), has taken the financial pressure off 12 entries, with mental health charities putting in a strong performance.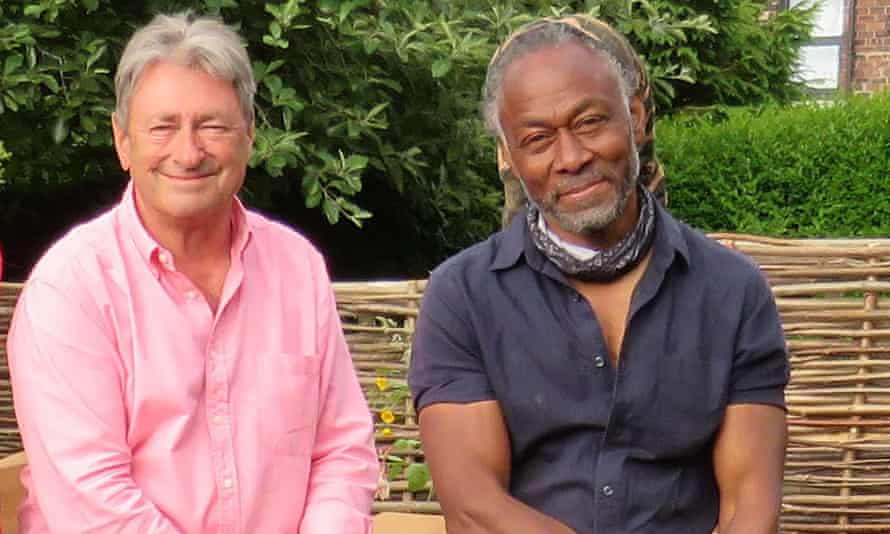 Hayden-Smith found a friendly gatekeeper in Project Giving Back in Danny Clarke (AKA the Black Gardener), television host and co-director of her nonprofit Grow2Know. Now half of the PGB-sponsored gardens, including Hands Off Mangrove, will showcase the talent of designers in Chelsea for the first time.
Through his original community garden, Hayden-Smith was able to see that the perception of gardening was more repulsive to people than the physical act of gardening. "Being in the middle of nature affects you and your mental health. It means getting your hands in the ground and engaging with the green," he says. His family helped in the garden, followed by many other people he didn't know. While collaborating, strangers felt comfortable being intimate: "It relieved a lot of pressure, trauma and stress." But when he first set his sights on the world's most famous flower show, he was met with disbelief in his circle. "People said, what's it to you to go to the Chelsea Flower Show?" he recalls. "But we have to ask ourselves, why don't we get involved; Why do we feel this way about it and why is there not a wider and younger demographic involved in gardening?"
Other PGB gardens include one owned by the Wilderness Foundation UK, a charity that aims to preserve wild areas while improving the lives of young people. The charity was approached by Charlie Hawkes, a gardener who has worked with the best including Tom Stuart-Smith, Dan Pearson and Fergus Garrett of Great Dixter. His design research included immersion in the charity's mission, trekking, camping, and involvement in the youth program while also compiling an esoteric plant list.
At Putting Down Roots by the homeless charity St Mungo on the show's Main Avenue, Chelsea newcomers Darryl Moore and Adolfo Harrison of Cityscapes will use a large number of plants grown by their clients.
"Homelessness is something we as a society are turning our eyes away from," said Project Giving Back CEO Hattie Ghaui. "I think there's something quite symbolic about this thing, having a garden on Main Avenue, in this central spot in Chelsea."
PGB aims to promote change while supporting RHS, which is also a charity.
Each garden will have an afterlife when they've done their work on the show; Hands Off Mangrove will bring part of Chelsea to North Kensington as a community garden near All Saints Road.
"We're very passive with our natural environment," says Hayden-Smith. "But there is also a system that keeps people from getting involved in gardening. Hopefully Grow2Know can consider working with RHS beyond Chelsea."