Anyone who knows Joan Pieper knows that she loves old houses and antiques.
When her husband Tim mentioned that it might be fun renovating an old house when he retires, she jumped at it.
"I said, 'Oh, I have the house for you.' That was almost two years ago."
The retired speech therapist and her husband, a recently retired dentist, now own a large Dutch colonial building with a pitched roof. They just had to take it a few miles to farmland they own south of Mitchell, Nebraska.
It had sat abandoned on another property for years and was about to be set on fire when the Piepers bought it for the whopping $5. Since then, they've spent more than $70,000 preparing it for the move, building a basement in its new home, and buying new windows.
"It felt sad to burn down a house that looked like this," Tim said.
Joan says Dutch colonizers are not often seen in this area of ​​Nebraska, where Tim grew up on the farm his son Jeff now runs. The couple lives in Torrington, Wyoming, about 30 miles from Mitchell.
It's just close enough that they can make frequent visits to see the progress of the home. It was stripped down to the bolts after being bolted to its new foundation.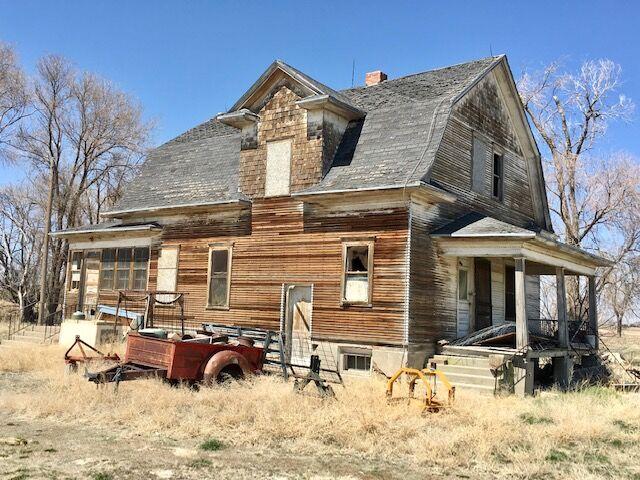 "Right now it's a big mess," says Joan.
She hopes to find clues to its origins when it is blown up. Trips to Scottsbluff and Mitchell to learn more about who built and lived in the house have yielded little. Records focus more on the property itself than the house, she said.
She has found enough information to estimate that the house was built circa 1910 and has been abandoned since the 1970s.
His journey to his new home has taken time and patience. The Piepers had to find a contractor and movers and have the basement custom built.
It took Star House Moving of Grant, Nebraska a few days to get it on casters and coordinate the removal of power lines along the route to the new location. Once there, it took hours to make sure everything was level.
The ride itself was much quicker.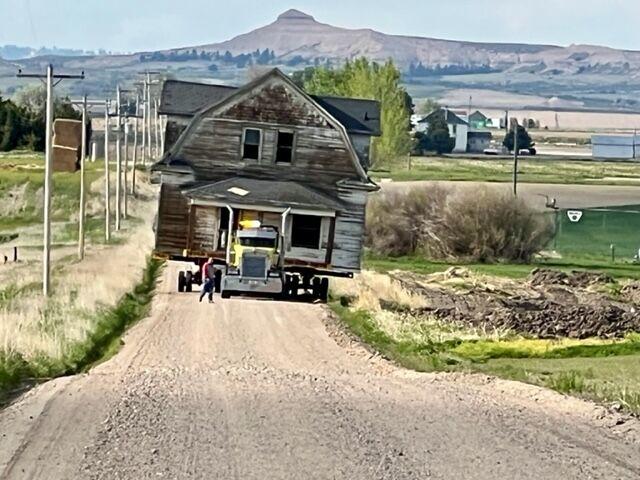 "It only took two to three hours from site to site," Joan said. "They're only a mile away as the crow flies. Almost two down a country lane."
Now comes the big bucks for what Joan calls a money pit. While the foundation is solid, they're not sure they need to replace the siding, which is capped at each of the four corners. Painters say they imitate what is there.
The new windows cost $25,000 and they will be sodium blasting the woodwork after Joan tried to peel off just one piece and found layers of paint.
They add an ensuite bathroom on the second floor, reducing the number of bedrooms from four to three. A butler's pantry on the first floor will be part of a new kitchen. The lower level has one bedroom, two bathrooms, lounge, utility room, laundry room and wine cellar.
"The HGTV guys can do it in two months, and it costs $200,000," Joan said. "I don't think that's going to happen here."
Tim's favorite show on HGTV is Restoring Galveston and his dream would be to have Ashley and Michael Cordray remodel this home. Until then, Brad Shaul from Shaul Construction is the contractor.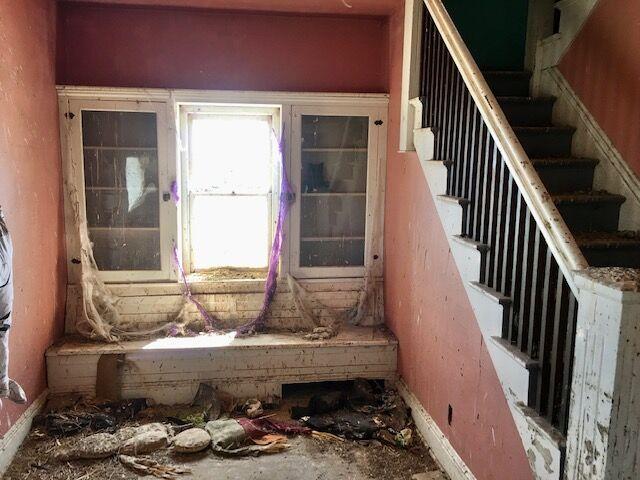 They plan to paint it white to match an old picture Joan was able to find, and she's willing to scour junkyards for missing doors and hardware.
She estimates that completing the house as historically accurate as possible will take six months. She will use her stash of antiques to fill it up.
The couple has no plans to live there full-time. It will be available for friends and when they travel to Mitchell for granddaughter Kate's sporting events.
"This is going to be my favorite project," says Joan, "and we'll see what happens."
.