LLike many of the restaurants I frequent these days, North London's Noci is well-meaning, understated – and slightly quirky. There was a point during the meal when a seemingly untrained waiter approached me with a bowl of Sicilian tagliatelle with red prawns that had fallen on one side of the plate on the way from the kitchen to the table, so the chef's pretty arrangement was ruined . "Yes," I thought, "this is exactly where we are now."
Not that the awkward laying of this fresh tagliatelle in a rich, lively tomato sauce — not exactly brimming with plump shrimp, but enough to make a meaningful statement — spoiled the flavor. No, it would be very princess and the pea of ​​me to bitch about it. Having said that, I wish that all hospitality guests who have taken a break during the pandemic would come back. I miss you, guys. you were an ace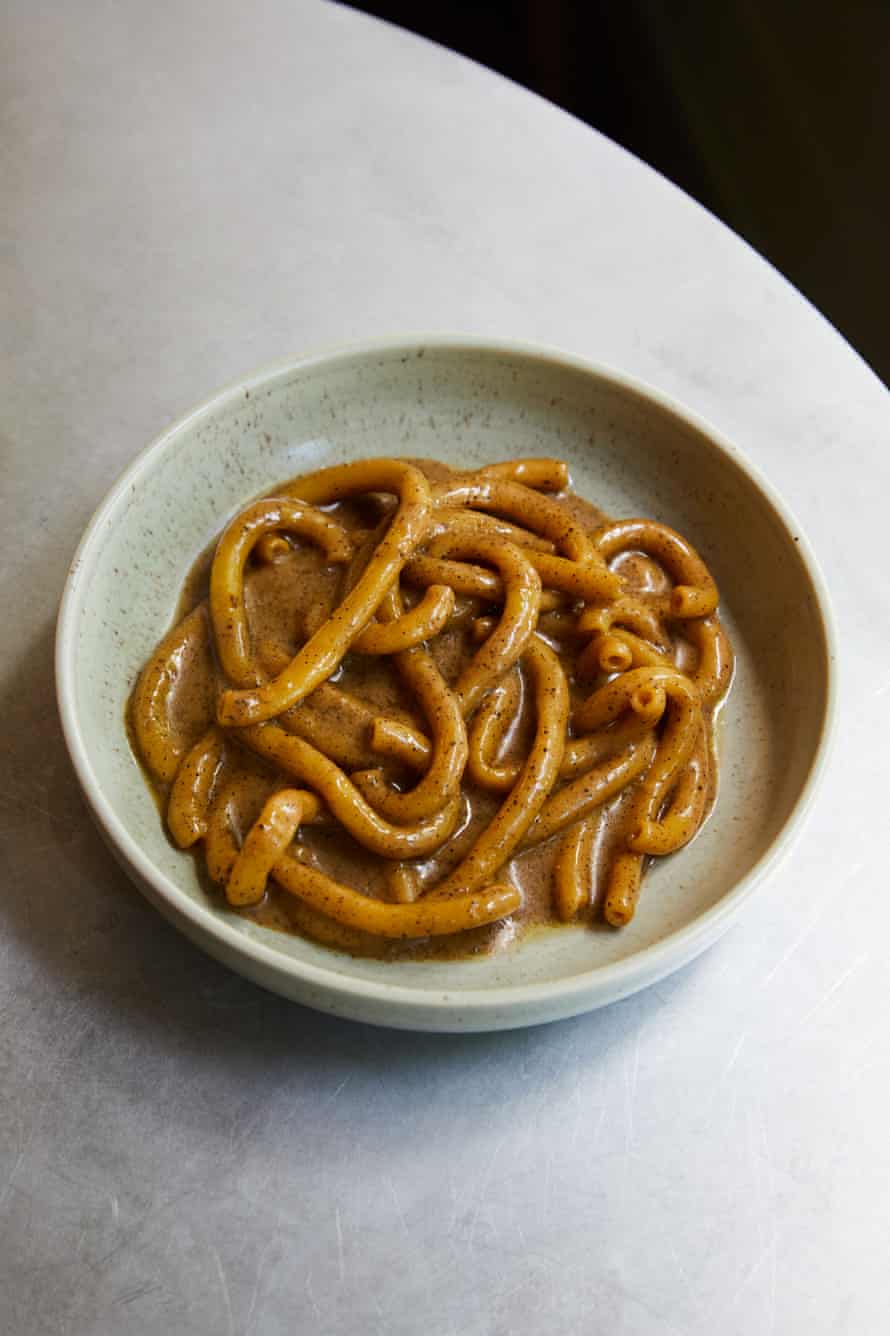 Noci is a casual Italian restaurant on that pretty, leafy part of Islington's Upper Street, the part with the Waterstones and Bellanger Brasserie, and handy for tourists to see everything the area has to offer. It's a fantastic spot for the Business Design Center crowd and after-hours workers who want to have dinner before boarding the 73 bus home. As soon as you walk in, it's huge, family-friendly, and has menu prices that only have my eyes half-rolling in amazement, which is becoming increasingly rare. "The pasta mains are pretty, um, small," another waiter informed me as I perused the £14.50 lamb ravioli. "They come in 100g portions."
It's a mistake to tell someone familiar with the Weight Watchers brochure from the 1980's that you serve pasta in 100g portions. We can picture this in our mind's eye and know that 100g is the thrifty portion we allowed ourselves when 300g would have been just right. Still, I decided to visit Noci because the prices felt relatively reasonable compared to many other restaurants at the moment. For more fine dining, we're now in the era of the £250 plus deposit tasting menu, with additional prepayments for 'extras' – pay or snitch. Good food I'm afraid will soon only be for multi-millionaires, so places like Noci are crucial. (Still, I'd rather be at the Binley Mega Chippy than eat nine courses in a room full of angel investors and hedge fund managers for a minimum entry fee of £300.)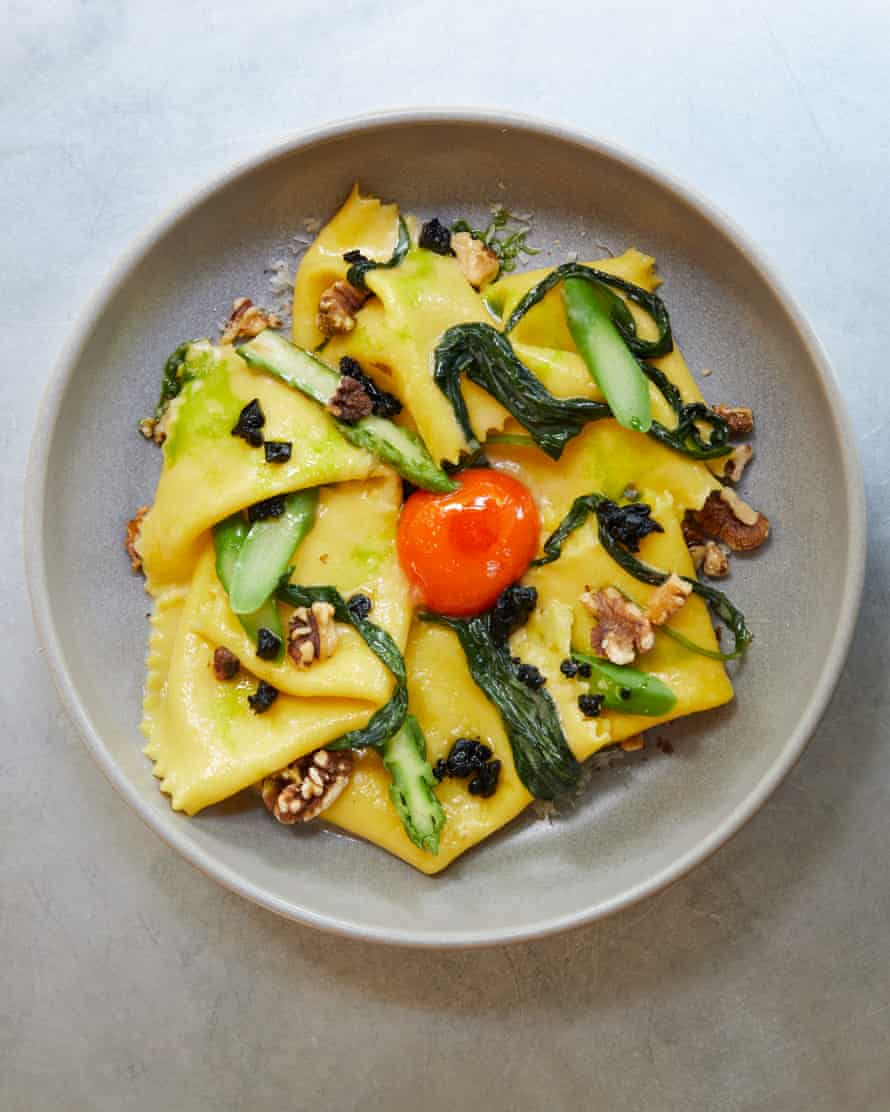 The main thing that drew me to Noci, however, was chef Louis Korovilas and the silk handkerchief pasta with walnuts, which he became known for while running the kitchen at the very fine Bancone in Covent Garden. It's a simple yet compelling dish. Noci comes with asparagus, at least for now, but all the key tenets of the original are there: the confit yolk sits on top and still gives enough to burst over firm, jagged pasta sheets, and all-around walnut-butter sauce. It's simply irresistible.
It's also kind of inevitable because there are only seven pasta dishes and even fewer appetizers, although conveniently even shovel hands, our waiter, couldn't destroy their architecture on the way out of the kitchen. The calorie count on the menu helpfully points out that these tissues contain 734 calories. Thank you Boris We enjoyed ourselves there for almost a moment.
Our third bowl of pasta was the Cacio e Pepe Ziti, trending four years ago, a glorious bowl of fat, slippery tubes in a buttery, cheesy ocean brought to life with plenty of black pepper. This dish never fails to deliver—it's fancy macaroni cheese with a Clarendon Instagram filter, but it's still wonderful.
At this point, the restaurant was packed for Saturday lunchtime, but very little food seemed to be leaving the kitchen. The gap between our appetizers and mains had been tedious, and those appetizers were pretty much forgotten anyway: Seared tuna had been mysteriously grilled on only one side, while wild garlic burrata had no wow. The best part was the hot crunchy gorgonzola cake frittawhich has a samosa-like shape and is filled with taleggio, leeks and walnuts.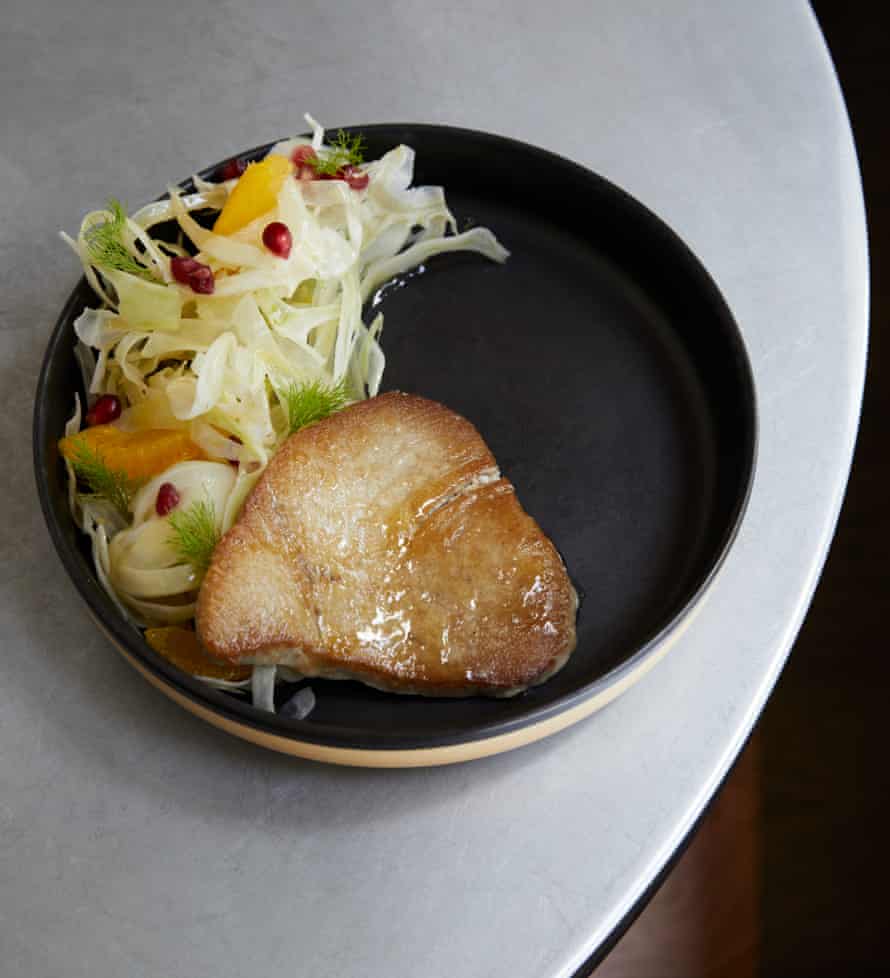 However, after the pasta, something told me that the road to the pudding wasn't going to be easy. At that point, we had slipped into the customer incomprehensibility and had not even offered another drink after the first one, which now seems commonplace after the first response. Finally we ordered the chocolate hazelnut budino which was the alternative to panna cotta or three types of whipped cream. We waited and waited until finally we were told that our dessert wasn't ready yet and was "stowed away" somewhere in the fridge. The bill, including a kombucha and a glass of wine, was £72.
My Noci experience is symbolic of many of my eating habits today: functional, occasionally delicious, sometimes sloppy and lacking in zest. I quickly lose reasons to leave the house.
Noci 4-6 Islington Green, London N1, 020-3937 5343. Open Sun-Wed 12pm-10pm, Thu-Sat 12pm-11pm. About £35 a head, plus drinks and service

The next episode of the third series of Grace's Comfort Eating Podcast will be released on Tuesday 14th June. Listen here.