WAtford, like all academies, have had two reviews each year – one before Christmas, another at the end of the season. This is to ensure that there are no surprises when it comes to important decisions such as releasing or tying a player. The checks were attended by the player and a parent, the academy manager, deputy academy manager and your age group coach and took place at the stadium.
This seemed perfectly normal to me as my dad and I drove about 30 minutes from home to Vicarage Road for my final mid-season review. We hoped to hear that I was on track to make that important final decision sometime in the new year. However, as we parked, we met DeReece, another player on the team who had just been told he was being fired. My body stiffened and my mind went blank. I felt terrible for him and didn't know what to say.
DeReece was with his mom and grandpa who were always watching and was visibly upset. As we said goodbye to DeReece, his grandfather assured me that I would be fine. I wasn't so sure. DeReece was a "definite" in our eyes. What chance did I have?
Dad and I were greeted by Nick Cox who ushered us into a room with fellow trainers Barry Quin and Dave Reddington. My heart was pounding and my hands were sweaty as they opened up by announcing their decision. I was not offered a scholarship and they explained their decision for another 10-15 minutes. I was numb and unable to digest anything they said, so I just stared through them, not reacting.
Dad answered her questions, knowing that I would probably burst into tears if I tried to speak. When the meeting ended they offered to help me find another club and listed some smaller clubs with which they had good contacts. I felt offended. So that's what you think of me? A substandard player. Dad jumped in and told them we'd sort it out ourselves.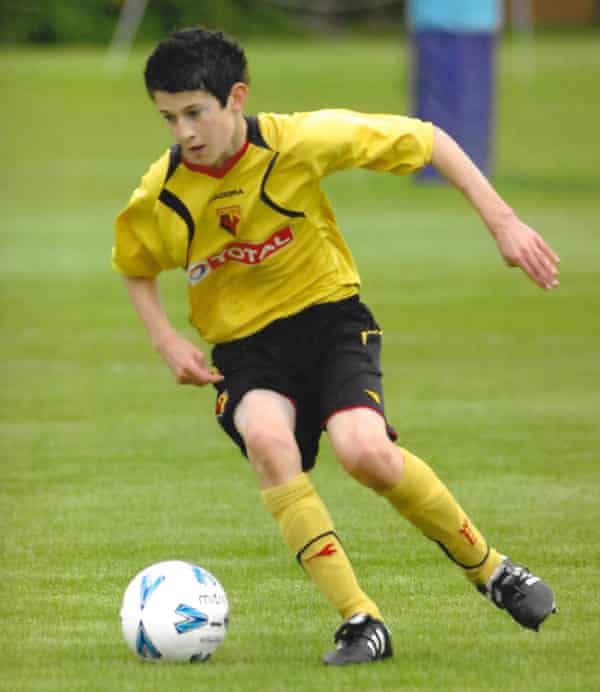 Neither of us said a word as we walked back to the car. We just sat there in silence. The news broke me in two. All the hard work over the years hadn't been good enough. Luckily Dad did his best to keep me happy. He calmly told me not to get upset, this wasn't the end of the road. There were many other clubs out there. He believed in me, which was such a confidence boost.
Something stirred on the drive home. More than anger, it was positive energy. People always define anger as something bad, but I felt more motivated and determined than ever. I wanted to go home and go straight to the garden to practice. The only thing that came to my mind was prove them wrong.
That night I lay in bed staring at the ceiling trying to figure out what I did wrong and what I could have done better. I was the only one of four midfielders who wasn't offered a scholarship. What did they have that I didn't have? What should I do now? These thoughts ran through my mind until I came back to the feeling I had in the car. I was determined to show them how good I was.
We have created an action plan. I took as many trials as possible, using the connections my father had made with scouts and coaches. We agreed that no matter how many studies I was offered, I would attend all of them before making a decision. It was of course possible that I couldn't convince any of them and my dream of becoming a professional soccer player ended. My mind was calmed, I was in a more positive mood.
Not every child has such a rational and accustomed to business planning father. I fear for children whose parents lack these skills in such situations. The next morning I spoke to one of the Senior Academy coaches who told me my biggest downfall had been my positioning, which seemed like an odd statement for a 15-year-old given he'd certainly been training 15 hours a week for four years that was something they should have noticed and taught me to do right?
I could only try to prove them wrong. That said, I have issues with how it was handled. In the end I was fine because I had good support from friends and family. Not all children come from a similar failsafe background. They struggle to cope and we see stories of players whose lives have been irreparably damaged by the disappointment of not making it as a professional footballer. As a mature 26 year old at the time of writing, I wonder if there isn't a better way to cushion the crushing blow to children who have given their all from such a young age.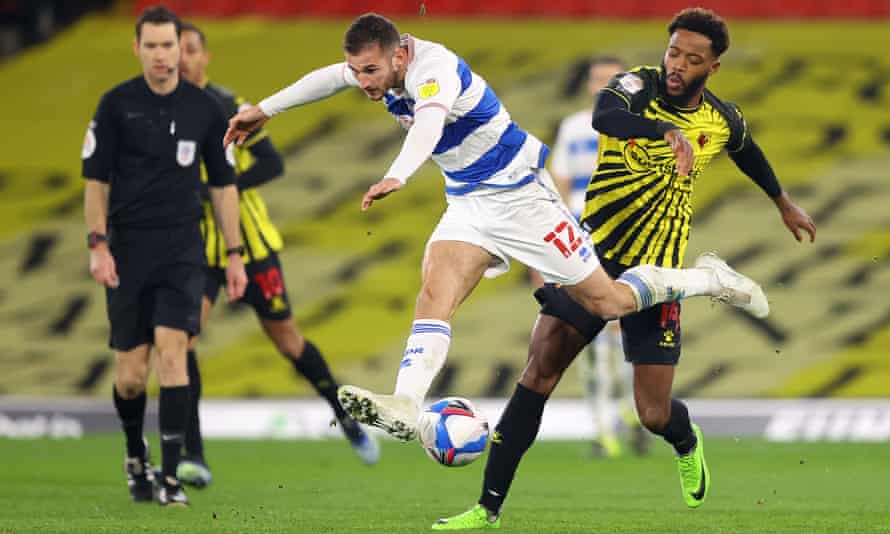 Academy coaches have the unenviable task of unleashing young players in a business designed to leave no stone unturned. You have to deliver bad news as the weaker players are filtered out. But football certainly needs to shoulder its pastoral care more carefully, not least with some clubs now hiring players as young as five or six.
They have little memory of life before they were trained in an academy. Clubs invade the lives of children and their families, massaging egos and destabilizing the concept of "normal" family life. The family structure, its routines, free time, who does what and when, bends to the will of the association.
Some guys don't come from stable two-parent families. They have single parents or their mother and father have separated and have new partners. Some come from difficult backgrounds or fragmented communities where crime is rampant and young people feel socially alienated.
It's one thing to shatter those dreams with a handful of words, but certainly the loosening process needs to be measured, so it's no surprise if or when this happens. We can't avoid disappointment but clubs are much better at managing expectations.
It's fair to say that most academy footballers believe they can pull it off. With the dream so tantalizingly close, little else matters. They don't think about school, training and further education or work. This is dangerous. No matter how talented you are, there are so many factors that can go right or wrong – not just skill and attitude, but injuries too. The only certainty is that there are no guarantees.
Chris Green, who edited this book for me and is the author of the seminal Every Boy's Dream, put the chance of a nine-year-old academy player becoming a professional footballer at best at 1%. One percent. at best. You do the math.
But all the talk among elite academies is always about playing in the Premier League. There is never any suggestion to settle with a Championship, League One or League Two club. Players have great careers in these leagues. I've flown back and forth between them for most of my career. If you had told me that when I was 15, I would have felt like I failed.
From Winning Teams to Broken Dreams is available now (£11.99). All proceeds go to Sarcoma UK, a charity supporting research into a rare form of bone cancer.
Do you have an opinion on the issues raised in this article? If you would like to submit a letter of up to 300 words for publication, email it to guardian.letters@theguardian.com