The rain will determine when Uwimana Nsengiyuava gets into the truck for the Nyakabande Transit Center, where Uganda is home to 20,000 refugees who, like her, have fled fighting in the Democratic Republic of Congo (DRC).
Since March, up to 500 refugees have been streaming silently into the East African country every day via Kisoro, a picturesque region in south-west Uganda with endless hills, streams and a lake.
Uganda hosts 1.5 million refugees, the most of any African country. An open door policy allows refugees to live freely and settle anywhere. Most prefer to remain in settlements, where the government gives them land to farm. New arrivals, such as those arriving from the Democratic Republic of the Congo, live in reception centers. Here they wait to see if the situation in their countries improves and they can return home. Or when they have to start a new life in a new country.
Nsengiyuava leans on the metal pole that marks the border between Uganda and the Democratic Republic of the Congo in Bunagana, 20km from her destination in Nyakabande. When the clouds rain, four of her children will be driven from where they are playing and she will board the United Nations High Commissioner for Refugees (UNHCR) truck early. When the rain stops, the children can enjoy their games until the evening.
Only darkness will bring her back to her mother. She waits, cradling her little brother on his back, hoping her older children will show up.
"That's how they were, even in the Democratic Republic of the Congo. They would go and play and come back in the evening to find that I had already gone to the garden, fetched food and prepared it," Nsengiyuava says with a light laugh.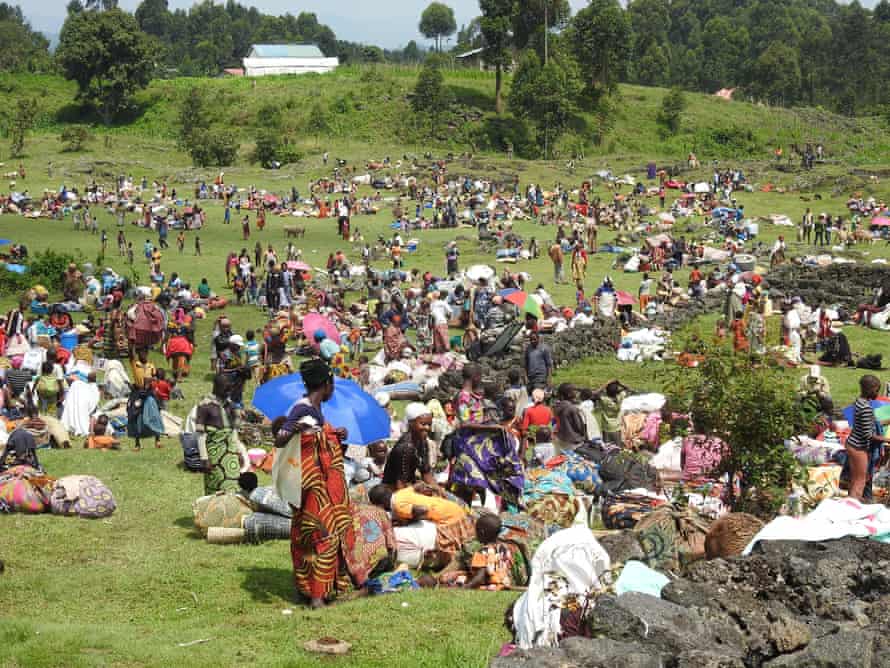 The only thing that remains constant for them is their children's play. She walked through the night and reached the Ugandan border after sunrise. She left behind her husband and grandmother. She left behind her prized cooking pots, some of which were recently purchased. She couldn't even choose clothes for herself and the children.
"When you hear bullets, you run away and try to save your life. You take what you can and leave everything else behind," she says.
The road to safety is hard and unfamiliar. People often travel long distances on empty stomachs – drenched by rain, scorched by sun and sleeping under trees by nightfall.
"They arrive at the border tired and hungry," says Emily Doe, the World Food Program's (WFP) area officer.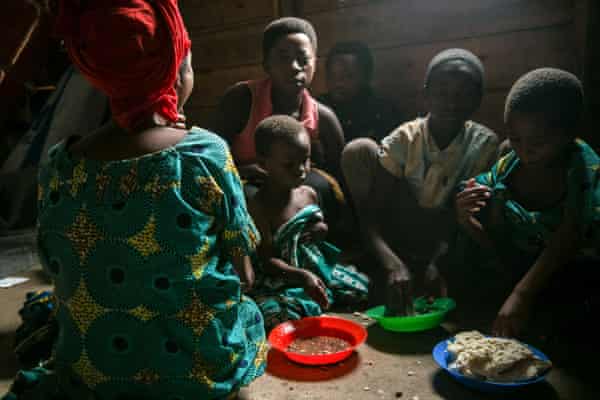 Last year, WFP provided $44 million ($35 million) in cash and nearly 80,000 tons of food to refugees. This is only a fraction of what refugees need to survive. Even with generous support from donors such as the EU, US and China, WFP is unable to provide full food rations for refugees. The most needy refugees receive a 70% ration, while the relatively less needy receive a 40% ration. All new arrivals, including those in Nyakabande, will receive full food aid for a month.
"The fire never goes out. In Nyakabande, WFP operates five kitchens serving lunch, breakfast and dinner 24 hours a day," says Doe. "But we don't know how long this will continue – we are overwhelmed. We need more money, more donors to support Uganda's refugee aid."
The hot meal is still a long way off for Nsengiyuava and her family. At the transit center, WFP will give them special high-energy cookies to revive them. Medical teams screen them for malnutrition and give them nutritious food when they need it. The Ugandan government will work with UNHCR to register them and provide them with shelter.
"I can't wait to reach Nyakabande. I heard that everything I need to survive is there. I don't need much – if I can find food and a bed, I'm happy," says Nsengiyuava.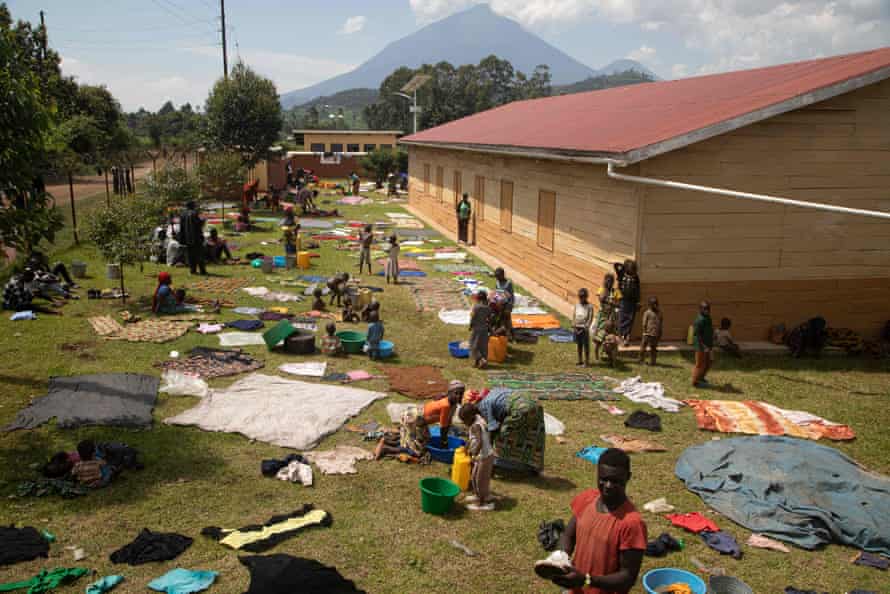 The rain begins to fall and their children reappear just in time to board the UNHCR truck. Old and sick people get on first. Then Nsengiyuava and other women with children. Some of the children are unaccompanied, silently jumping in or clinging to the skirts of friendly strangers. Non-disabled men and women board last. Many refugees linger around the truck, not quite ready to take the next step.
"Getting on the truck is not an easy decision," says Adele, who has been staying at the border for a month hoping the fighting will stop and she can return home.
"I know the UN is there to help us," she says, "but it's hard to give up hope, get on the truck and admit it's time to think about a different life. "