If there's one power we enjoy wielding, it's over Mother Nature. As the temperature warms, our fingers hover over the thermostat's power button, waiting for the moment when we can initiate a cool blast of air against one of their sweltering summer days.
Until recently, your air conditioner might have been out of sight and out of mind during the winter. It's hard to tell if those months of hibernation have benefited the hard work that lies ahead when it cools your home quickly and efficiently this summer.
We spoke to Joseph C. Wood, President of Boston Standard Plumbing, Heating and Cooling, about 10 common mistakes people make with their air conditioners. With his advice, you'll have no problem keeping a cool head this summer.
1. Not changing the air filter often enough
Don't think your "90 day filter" is actually good for 90 days, Wood warns. According to him, it's only worked in a lab setting for so long.
"Think of [all that] Dust, dander, dog hair and other things [in your home]," he says. "Not only are they bad for you, they're bad for your equipment and can lead to preventable problems."
Mantra: A new filter is a happy filter.
2. Buying overrated filters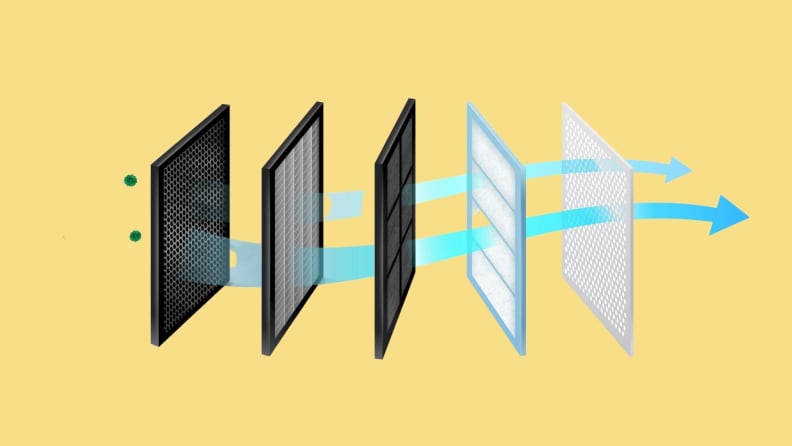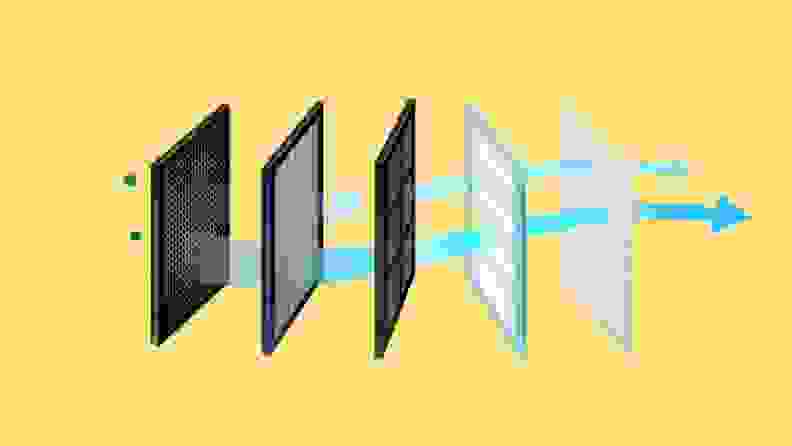 You want the best, but is "best" the best? Wood says to avoid buying filters by making outrageous claims, even if they're true. For example, a 2.5 cm wide filter that claims to capture 99% of all dust.
"Yes, it's basically a good idea to get more out of the air, but if your filter is too restrictive, you increase energy consumption and can lead to insufficient airflow," he says.
If you don't have a 5″ media filter and have the skinny 1″ type instead, buy something in the low to mid range and change it monthly.
3. Do not keep additional air filters on hand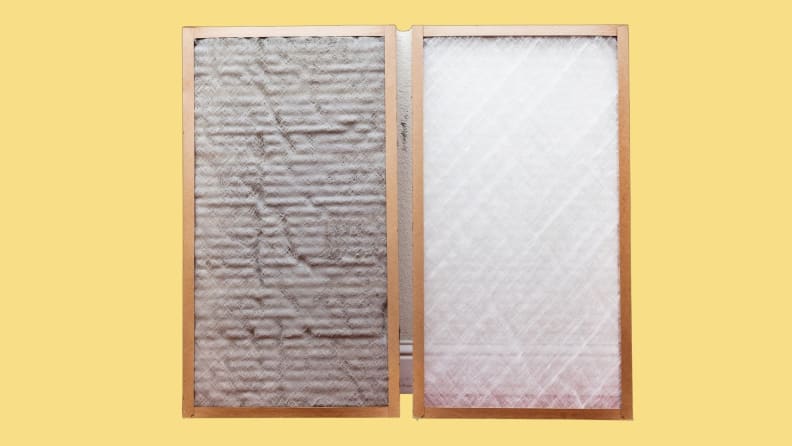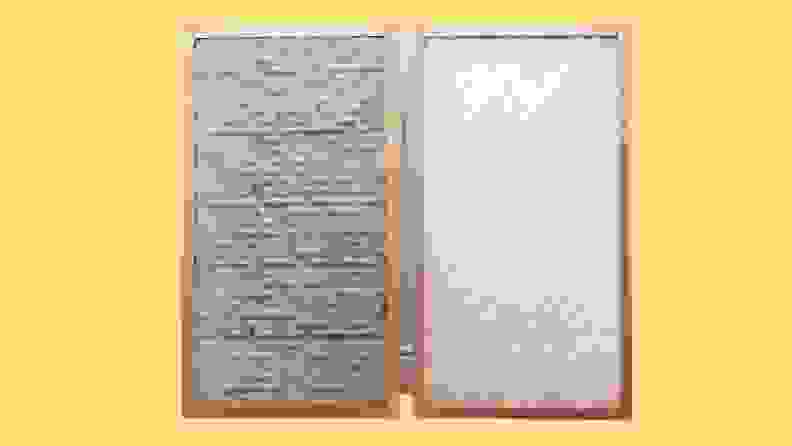 With seasonal shoppers flocking to the store in droves, it can be difficult to find filters in stock. "Consider using auto-delivery apps to make sure you don't forget this important article. Leaving a dirty filter is bad, but no filter is worse," he says.
4. Forgetting to remove a cover on your outdoor unit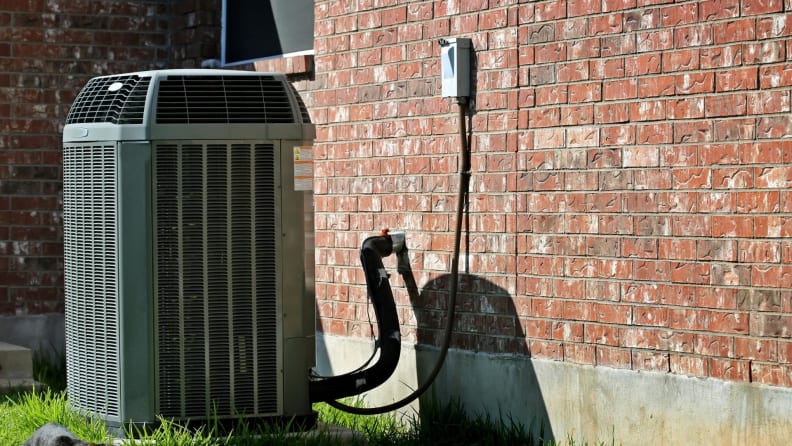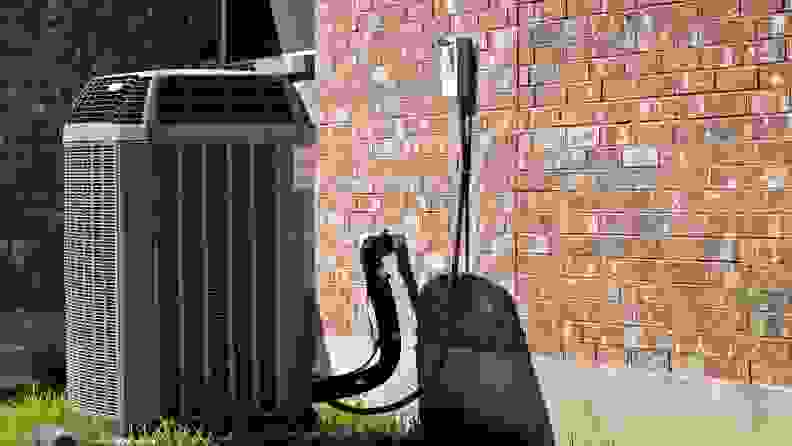 Leaving a plank of wood, condenser cover, or tarp wrapped on your outdoor unit could get you in big trouble.
"A compressor (the motor in your air conditioner) is constantly changing the state of the refrigerant from vapor to liquid," he explains. "It requires air movement to do this, and if you restrict air movement, you overheat and overload the compressor."
Do this long enough and you're ready to fry the inner parts. Translation: You are facing an expensive replacement.
Wood's trick: set a calendar reminder for the spring date on the day of creation (probably late fall) to remove it.
5. Forgetting maintenance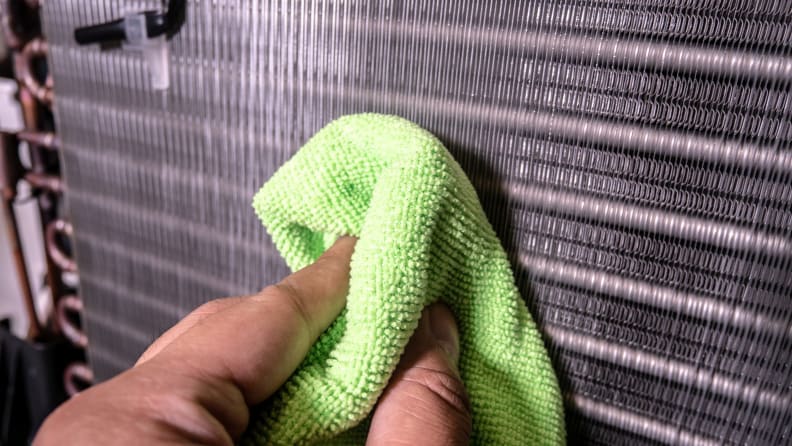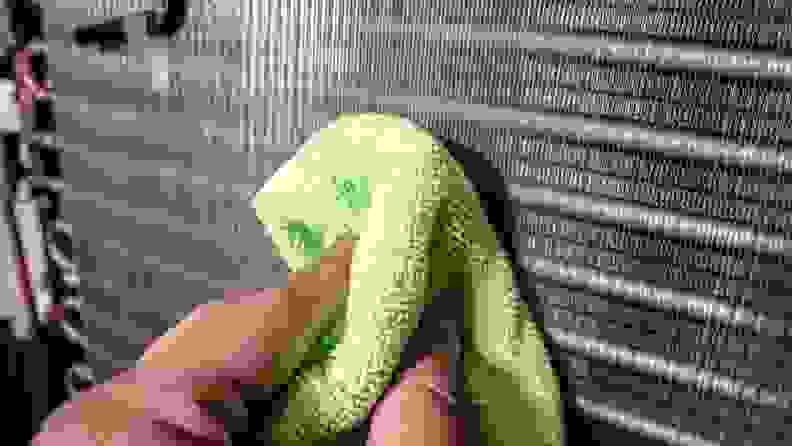 You got through last summer without incident, but that doesn't mean you're safe this season. At 168 hours a week, your problem probably won't occur in the 40 9-to-5 hours.
After-hours maintenance calls (and their high costs) can be avoided with regular maintenance, which can catch small problems before they become big ones.
6. Leave your air conditioner on while it's too cold outside
You might be excited to turn on your AC (after all, it's a sign it's summer), but wait until it actually gets hot. Operating the system when it is still slightly cool can stress the device and lead to premature failure.
"I would advise you not to run your air conditioner when it's below 65°F outside, and most systems are designed for 70°F to 75°F inside (with full summer temperatures outside)," he says. "Operating lower could cause problems on the refrigerant side that lead to compressor problems later."
7. Frequent starting and stopping of your system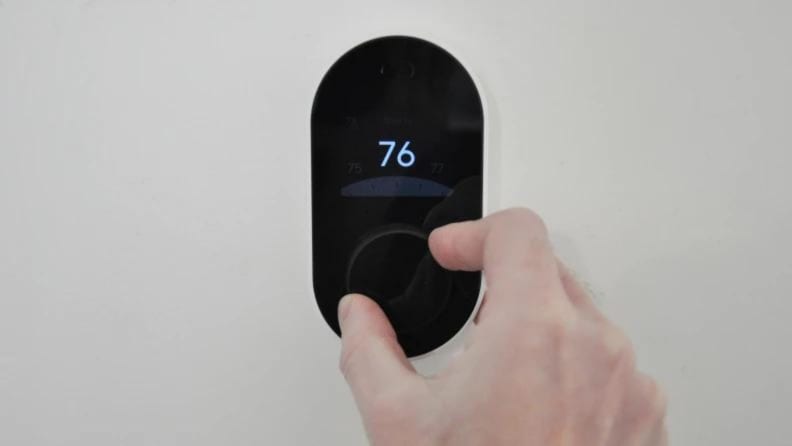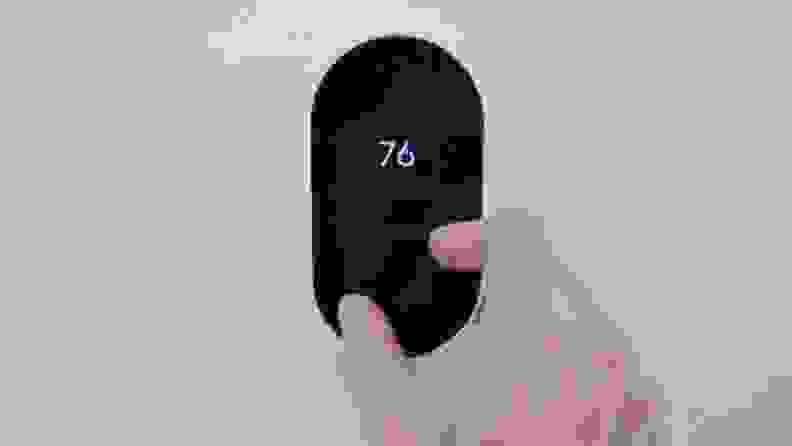 Rapid switching is bad for the device and can shorten its lifespan. So consider making your air conditioner work as intended by "set it and forget it". The compressor is like a pump and prefers longer cycles," says Wood.
8. Run your system when the landscapers are there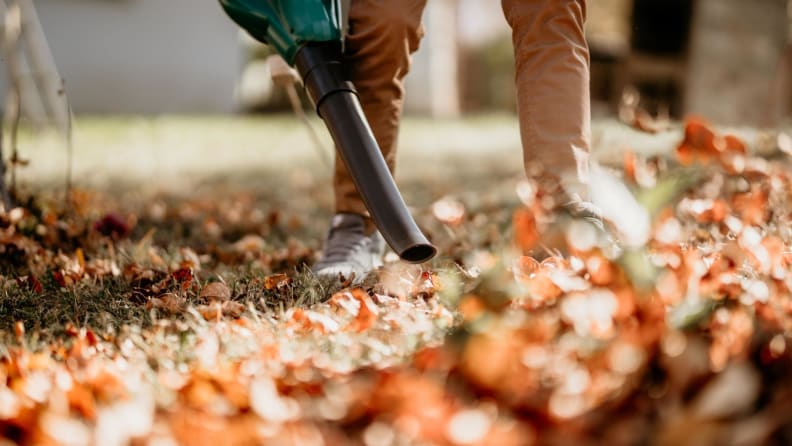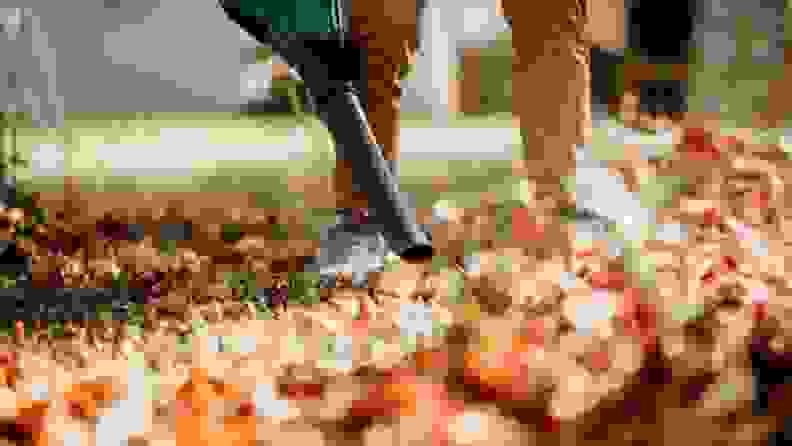 While the other aspects of your garden get your attention (hello, patios and pools), your air conditioner needs a little outdoor maintenance too.
"Your air conditioner needs to be in a clean environment, so when landscapers come turn it off so it's not picking up dust and debris," says Wood.
Equally important for optimal performance is to keep the area clear and ensure it doesn't sink into surrounding dirt or mulch.
9. Failure to honor a service contract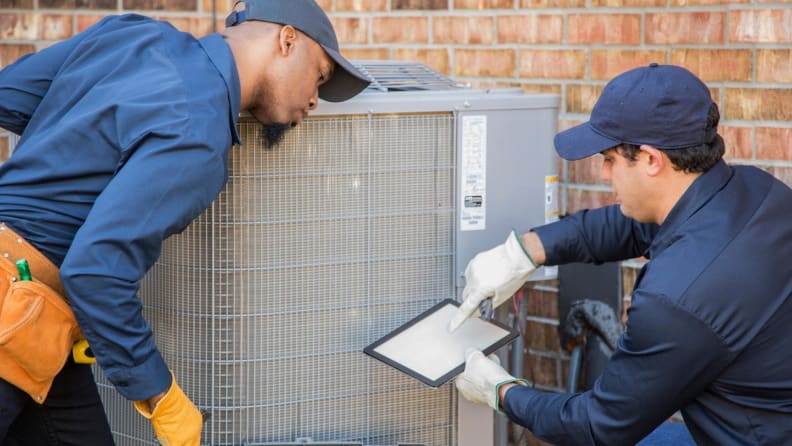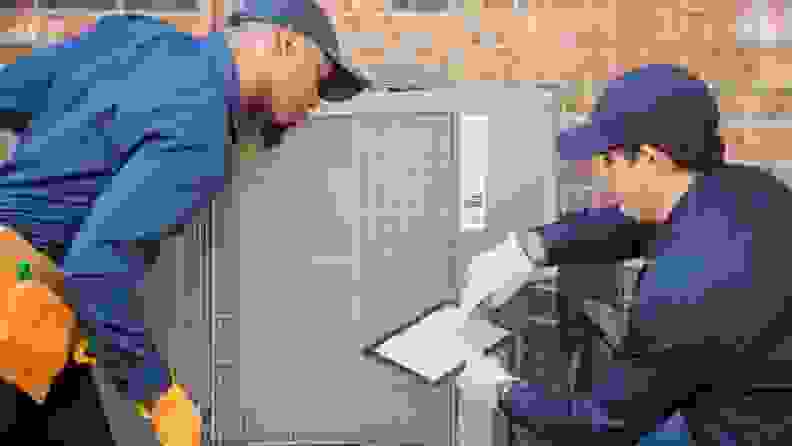 Depending on where you live and how busy it is, failing to maintain a maintenance contract with a professional HVAC contractor can mean the difference between same-day service and being placed at the end of the line.
According to Woods, most service contracts also include maintenance for a double win.
10. Letting the house get too hot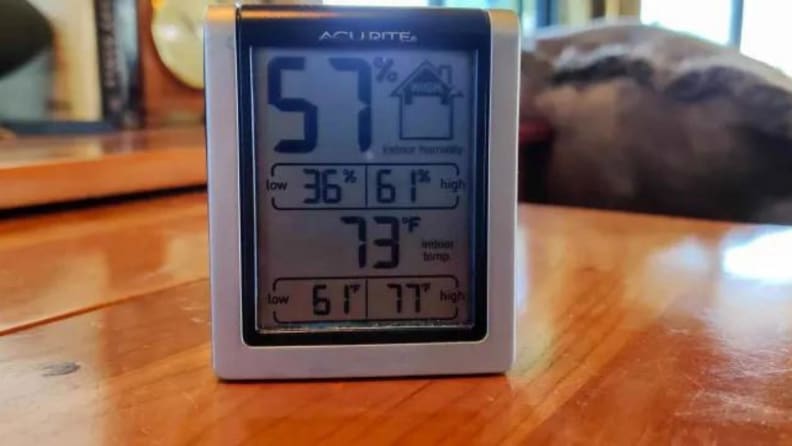 While it may seem counterintuitive to turn on the air conditioning to save money, waiting until it becomes unbearable can end up costing you even more.
"The old days of turning off devices when you go to work and then turning them back on when you get home aren't the best use," explains Wood. "Considering that half the neighborhood uses the same logic, you could find yourself with blown electronics on the hottest days."
Consider leaving your home at 24°C on the really hot days while you're away and using a smart thermostat to turn it down a few hours before you arrive.
A Wi-Fi enabled thermostat can also learn your habits and preferences, making cost-saving adjustments to the temperature without you having to worry. That way, "the device doesn't struggle to hit temperatures right at the peak of afternoon demand," he says.
The product experts from Checked cover all your shopping needs. Follow Reviewed on Facebook, Twitter, Instagram, tick tockor flipboard for the latest offers, product reviews and more.
Prices were correct at the time this article was published, but may change over time.