Did you know you can replace the expensive chemicals you use for pest control with homemade alternatives? Everyone knows that everything in nature fits together and we want to use that to protect our garden from pests. This is also another opportunity to show our own respect for nature. With a little trickery and knowledge, we can keep our plants healthy by using only natural ingredients. After all, the chemical compounds in most crop protection products contain active ingredients that are also found in plants. So what better way to maintain sustainable agriculture while protecting the environment and pollinators! These are the best organic pest control recipes:
These biological pest repellents are free from harmful chemicals and toxins
---
There are two ways to protect your garden from pests. One is to sow nearby plants that we know have pest-control properties. The other option is to make some organic home remedies for pest control.
Every gardener dreams of a lush, green and healthy vegetable garden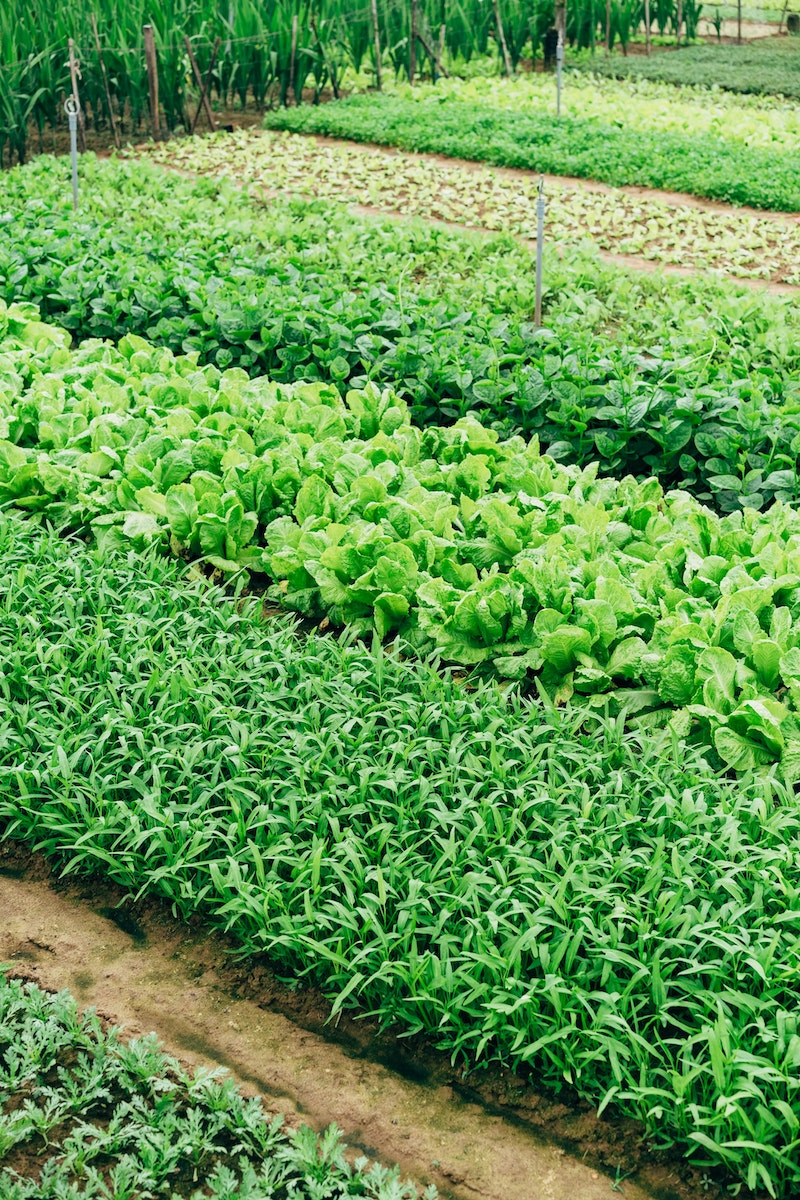 Protect your vegetable garden from pests with plants
In fact, there are many plants whose extracts, decoctions, tinctures, oils and root secretions have insecticidal, acaricidal, nematicidal, fungicidal and bactericidal properties. Here we have collected the most famous of them:
marigold – Plant nearby tomatoes, cucumbers, potatoes, strawberries, peppers, cucumbers, cabbage, broccoli, cabbage and cauliflower. This fragrant flower protects your garden from aphids, bugs, beetles and Colorado potato beetles.
basil – Sowing seeds near tomatoes protects them from insects such as thrips, mosquitoes and various flies, but may attract grasshoppers and beetles.
savory – Sown near legumes will protect them from aphids.
fern – Sown next to beds, it protects your garden from snails and ants. Here's our ultimate guide to fern care!
garlic – Sown near roses and strawberries will protect them from fungal attack.
lavender – This fragrant plant, sown next to flower beds, protects them from ants, aphids, moths and mosquitoes. It's a great plant for attracting butterflies and bees to your garden!
tansy – Sown near the beds, it protects against all kinds of insects.
catnip – Contains a lot of nepetalactone. Its strong aroma repels mosquitoes, cockroaches, mosquitoes, ticks, cockroaches, fleas, mice and rats. Attention: This plant is one of the plants that attract honey bees! So if you want a nice, pollinated garden, be sure to plant some catnip.
Lavender protects your garden from pests while attracting pretty butterflies!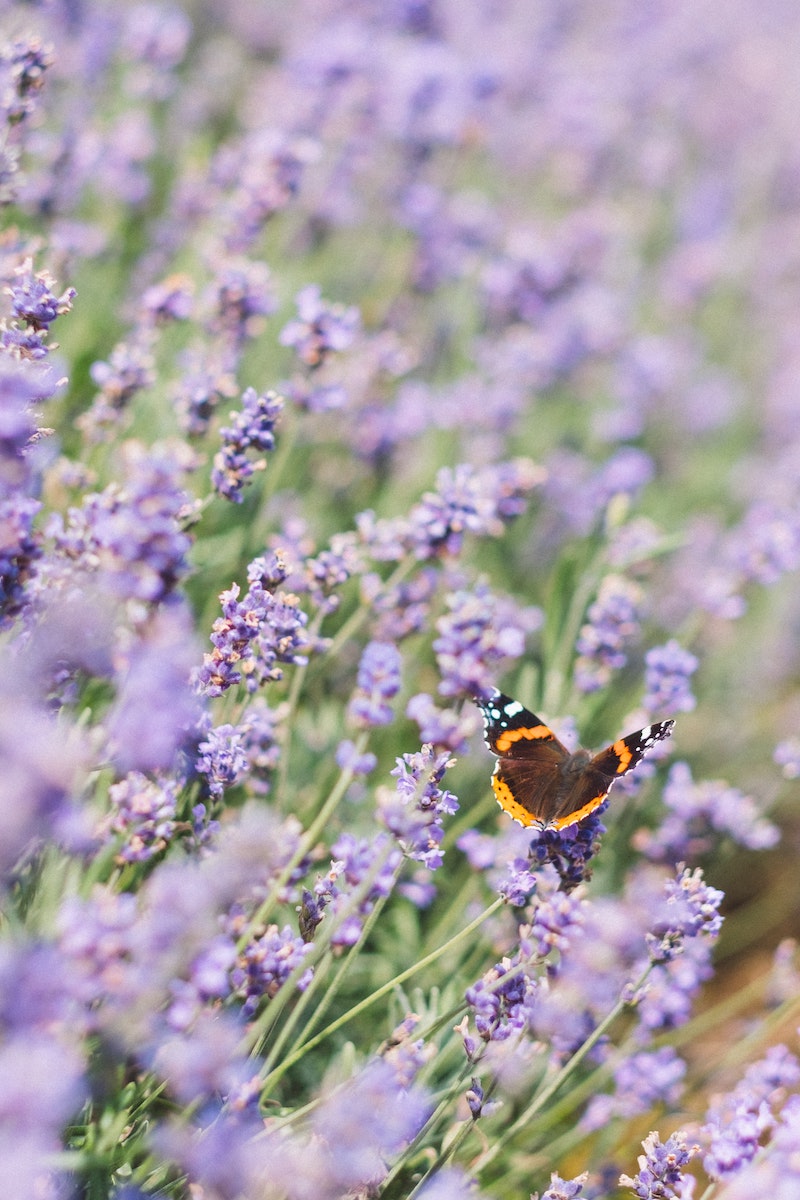 Growing these aromatic flowers will keep your garden colorful and safe from pests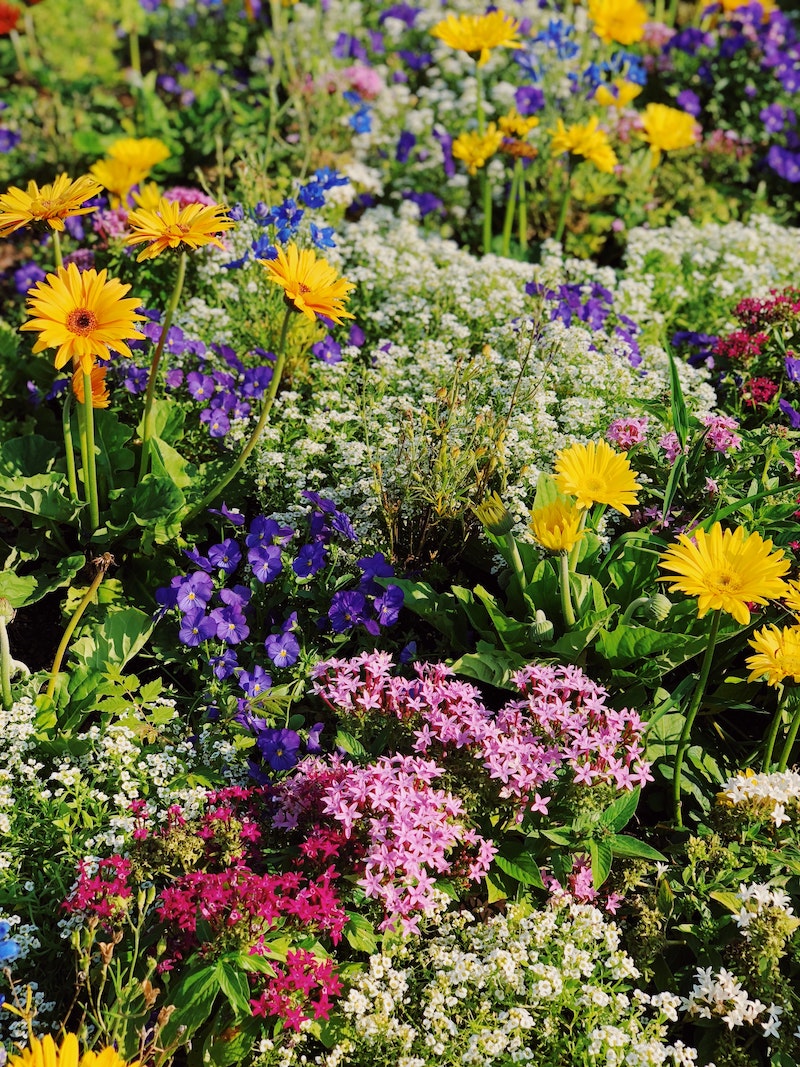 ---
Protect your vegetable garden from pests with home remedies
As mentioned earlier, we can also protect our garden from pests by making our own pesticides at home:
When growing vegetables, it is crucial to opt for organic, chemical-free pest control solutions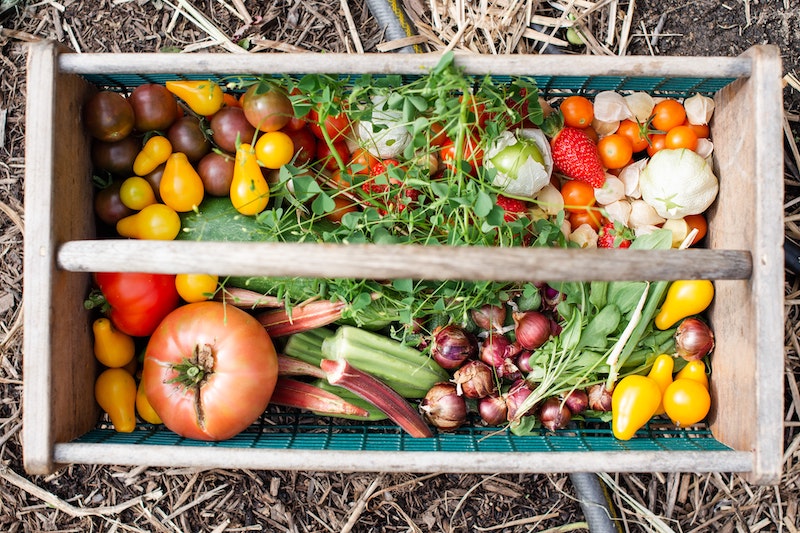 Recipe against aphids on tomatoes
Ingredients:
1 kg. chopped leaves or garlic bulbs
3 liters of water
Usage method: Before treatment, take 500 f of this decoction and dilute it in 10 liters of water.
This easy recipe will keep aphids away from your growing tomatoes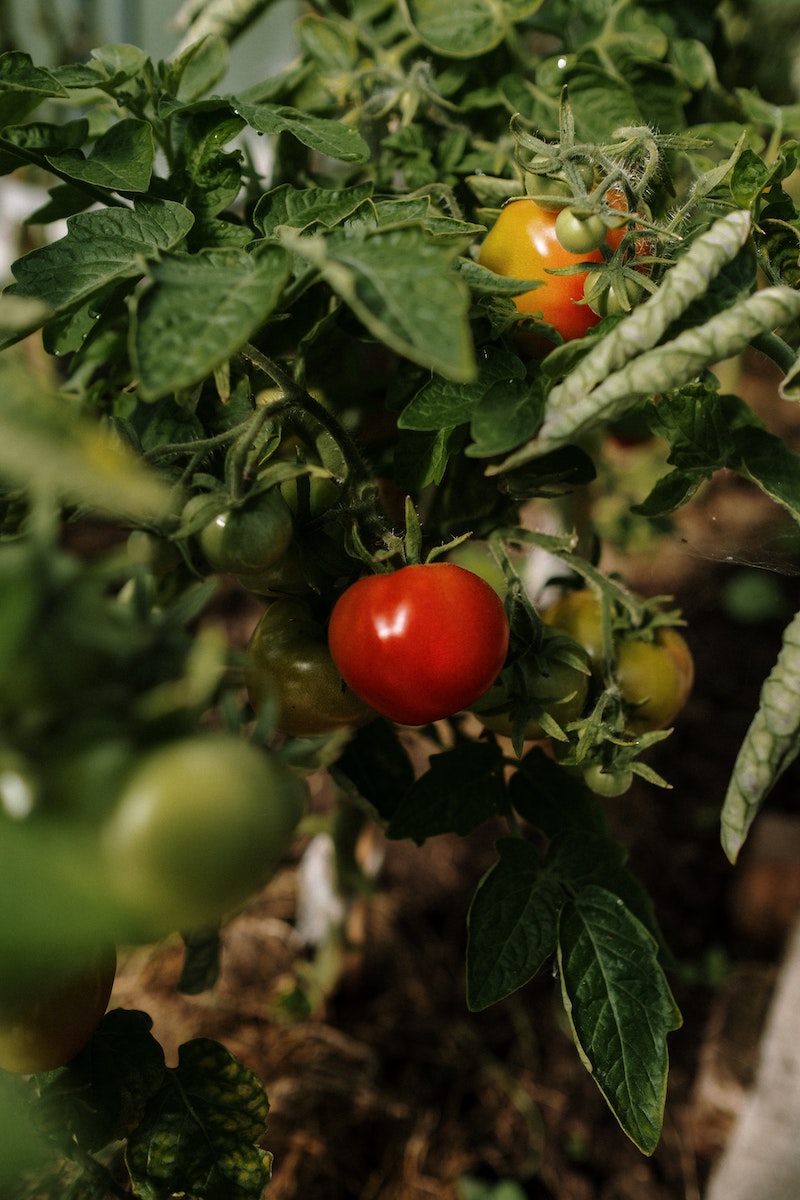 Chili solution against aphids, fleas, caterpillars and slugs
Ingredients:
1 kg fresh or 0.5 kg dried chillies
50 ml liquid soap
10 liters of water
Usage method: Boil the chillies in 10 liters of water for 1 hour. Pour 150 ml of the resulting solution into 10 liters of water and add the liquid soap.
Chili peppers are extremely effective against aphids, fleas, caterpillars and snails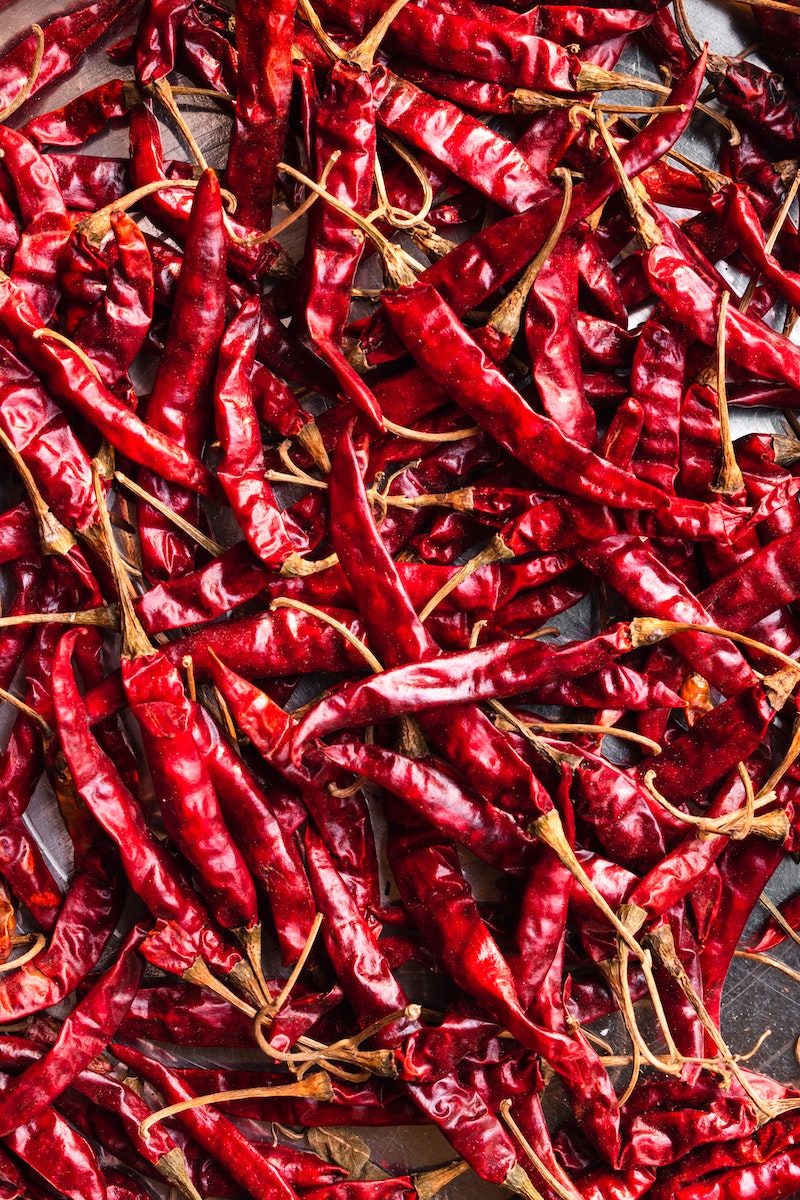 Solution against aphids and onion mites
Ingredients:
200 g onion skins
10 liters of water
Instructions for use: Soak the scale in the water for a day. Spray every 5 days.
Save your onion skins when cooking and use them against aphids and mites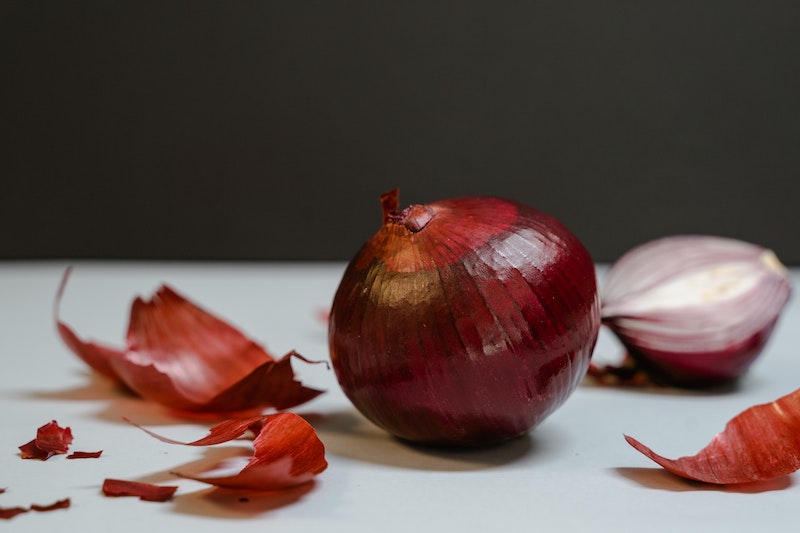 Wormwood infusion against leaf-eating caterpillars and apple worms
Ingredients:
1 kg of dry vermouth
1.2 kg of chicken manure
Usage method: BOil the dry vermouth in a little water for 15 minutes. After the mixture has cooled, make up to 10 liters of solution. The chicken droppings are soaked in a little water for two days. Then strain and add to the vermouth stock. Sumac can also be used against caterpillars.
This wormwood infusion works well against caterpillars and fruitworms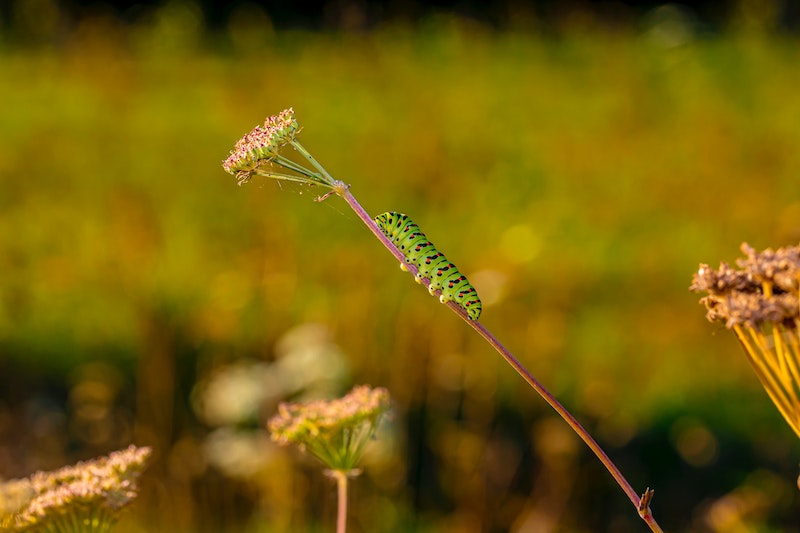 pest control at home
Natural insect protection is also preferred, as it protects us from annoying pests in a gentle and health-friendly way. Standard insecticides contain strong chemicals and biocides that can cause allergies with regular use. They pose a serious risk to human health, which automatically makes them unsuitable in many ways. The good news is that now they can be completely replaced with homemade solutions containing natural ingredients that do not harm us in any way.
Top: Making your own homemade fertilizer for houseplants is a great way to stay away from harmful toxins and chemicals.
Using organic remedies in your home is so important to your family's health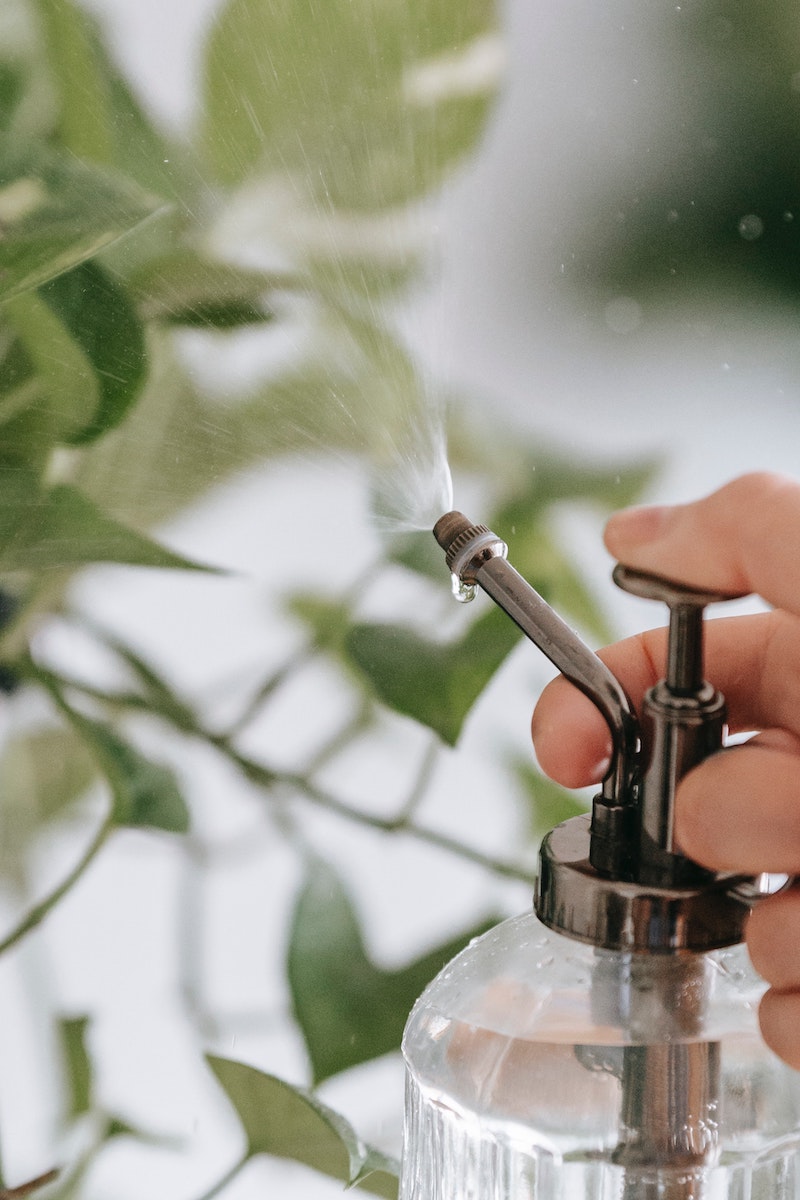 Protect your home and garden from mosquitoes
Mosquitoes are one of the biggest vectors of pests. That's why we never go anywhere without our bug spray. But there are many eco-friendly ways to protect yourself from it. These include:
lemongrass – Lemongrass contains mosquito-repellent substances as it contains high amounts of citral and geraniol, both of which repel mosquitoes.
lavender – The scent of lavender drives away mosquitoes. It is the most effective way to combat them. Check out our guide to planting and caring for a lavender plant! Also, plant this beautiful flower outside because it is one of those plants that attracts both butterflies and bees!
marigold – Calendula contains tageton and to a lesser extent limonene. Tagetone repels mosquitoes very well simply because it is present in the garden.
rosemary – This is a well-known culinary herb. It contains rosmarinic acid along with pinene and borneol, another compound that makes it ideal for repelling mosquitoes. Check out our guide to caring for indoor herbs so you can learn how to care for rosemary!
Mosquitoes hate lemongrass essential oil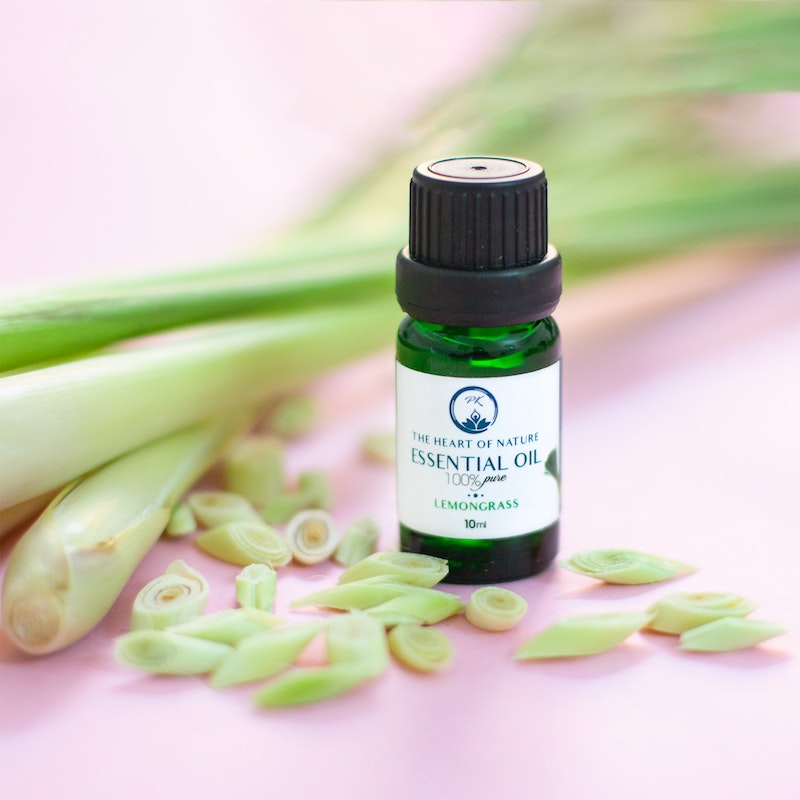 Use these oils with some water to make your own DIY mosquito repellent spray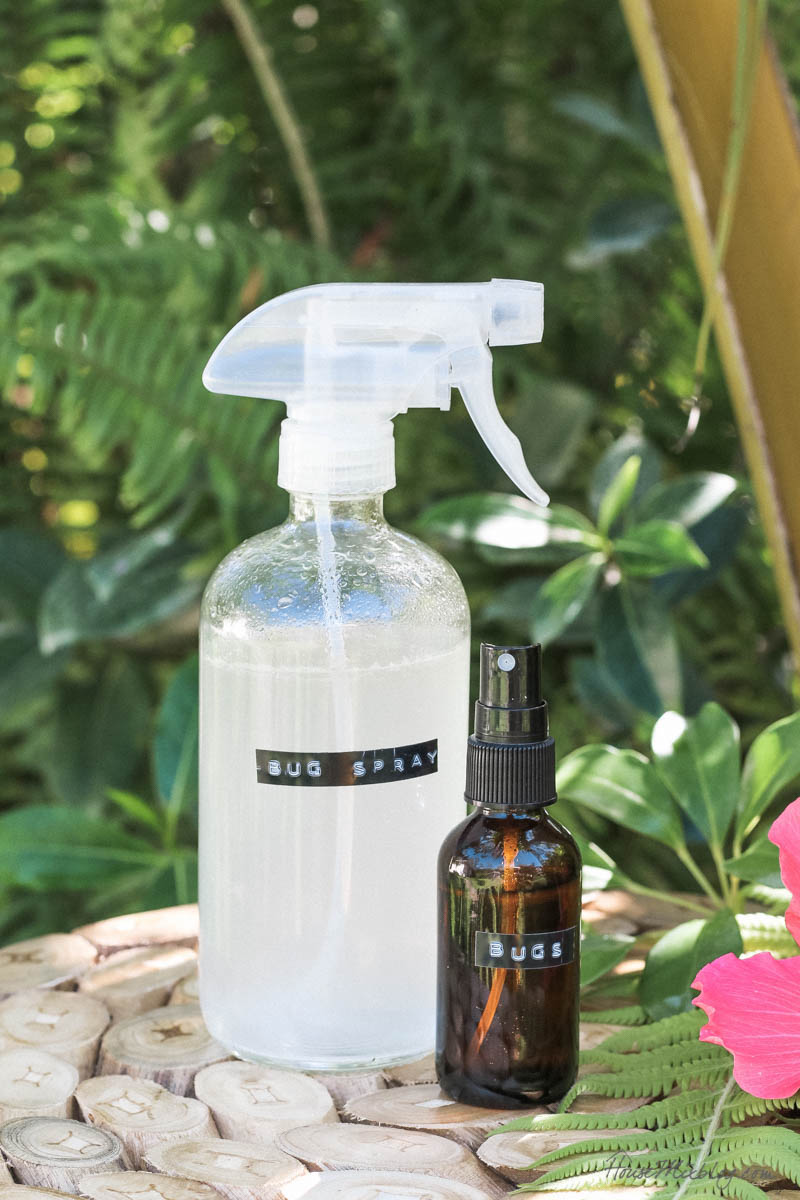 House protection from ants
Try the following tricks to get rid of ants in your house! If you have a persistent ant problem, be sure to check out our complete guide to ant control.
lemon juice – Spray it around doors and windows.
cinnamon powder – Scatter them over places where they enter your home.
coffee grounds – Sprinkle at the entrance of the ant colony. Tip: Did you know that you can also use coffee grounds for your plants and garden? Learn more about the benefits of coffee grounds for plants!
Ants love sticky sweet foods, but they're not fans of cinnamon, coffee, and lemon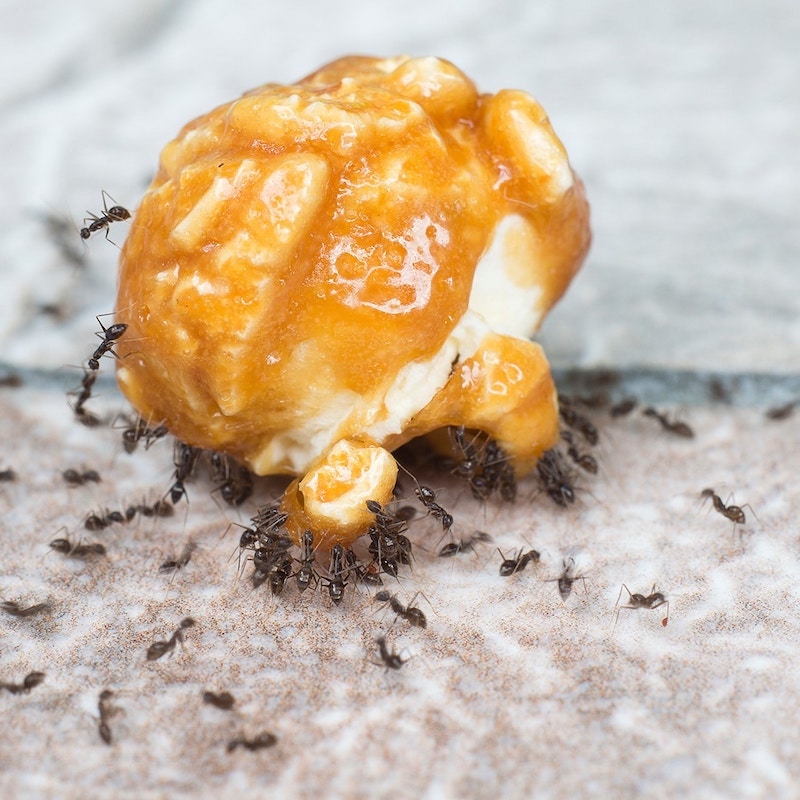 Organic remedies to protect against cockroaches at home
Bay leaf – Put a shredded or whole leaf in the places where you see the pests most often.
Bay leaf is not only suitable for cooking delicious dishes, but also for biological pest control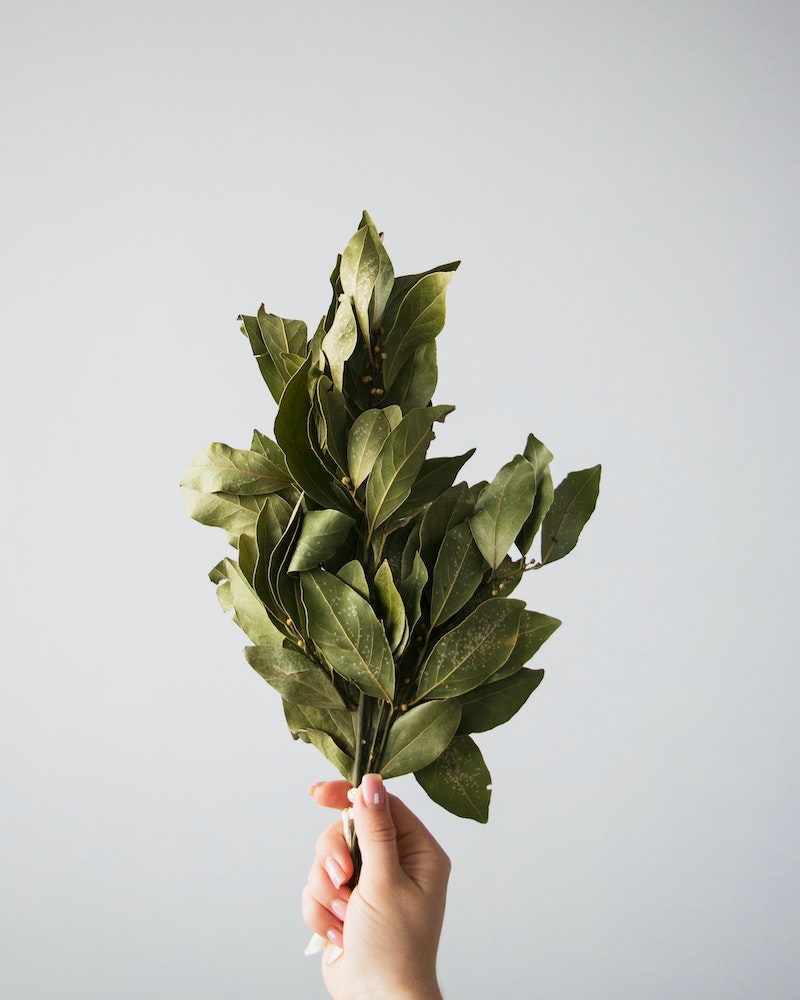 Solution with baking soda and sugar
Ingredients:
1 cup baking soda
1 cup sugar
How to use: Mix the ingredients and sprinkle on all risk areas. Soda bicarbonate is a miracle ingredient used by the millions. Be sure to check out our ultimate guide to baking soda hacks to learn more.
Baking powder is one of the most versatile cooking ingredients with many unique uses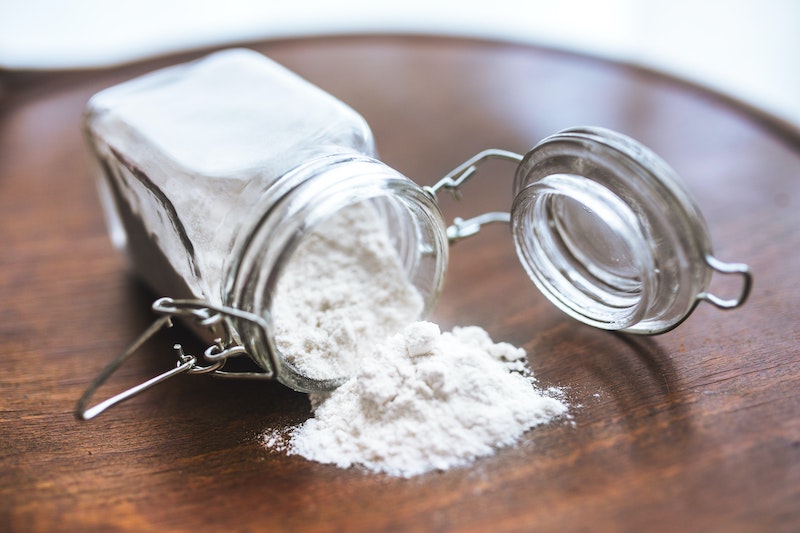 frequently asked Questions
What organic means can I use to protect my garden from aphids?
Aphids can be removed from the garden by sowing savory nearby or with a solution of garlic or onions. Read our full article for home remedies for aphids!
Aphids hate onions and garlic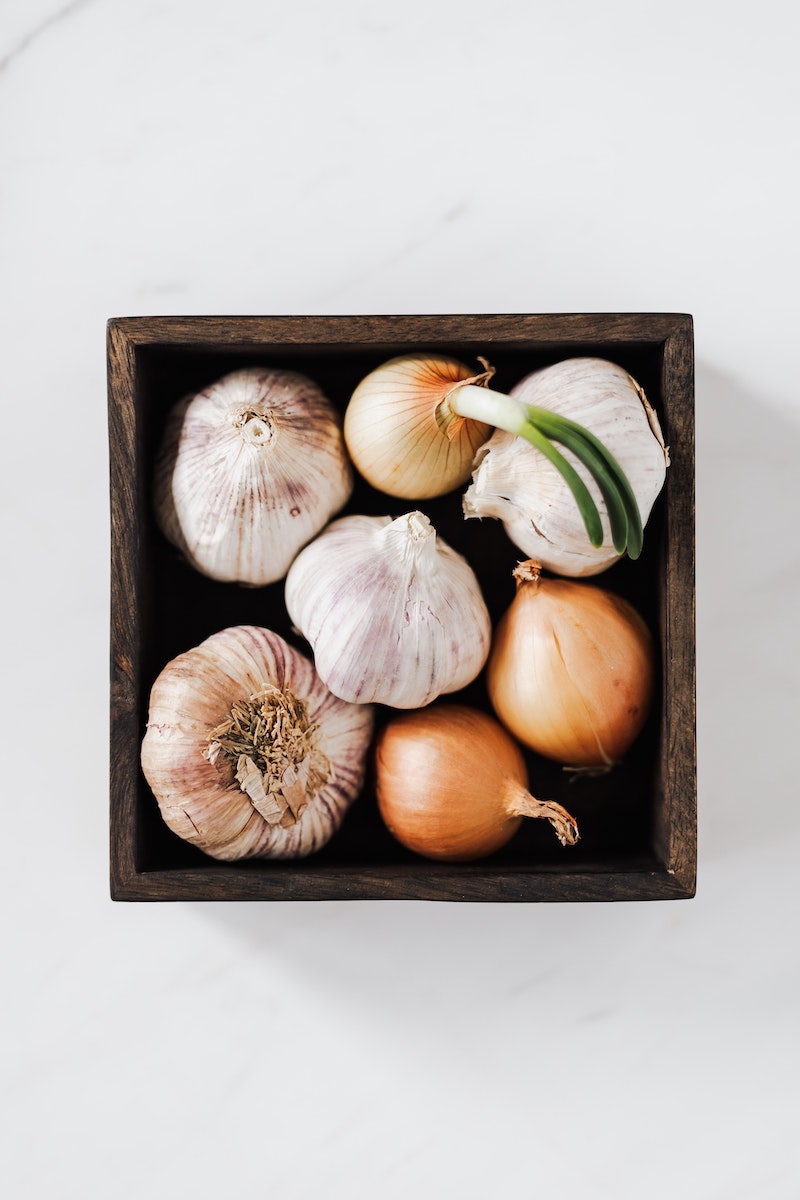 How can I get rid of fruit flies?
Apple cider vinegar is a great ingredient to get rid of fruit flies around the house! If you'd like to see more ideas, take a look at our guide to getting rid of fruit flies easily!
Protect your fruits and veggies with some apple cider vinegar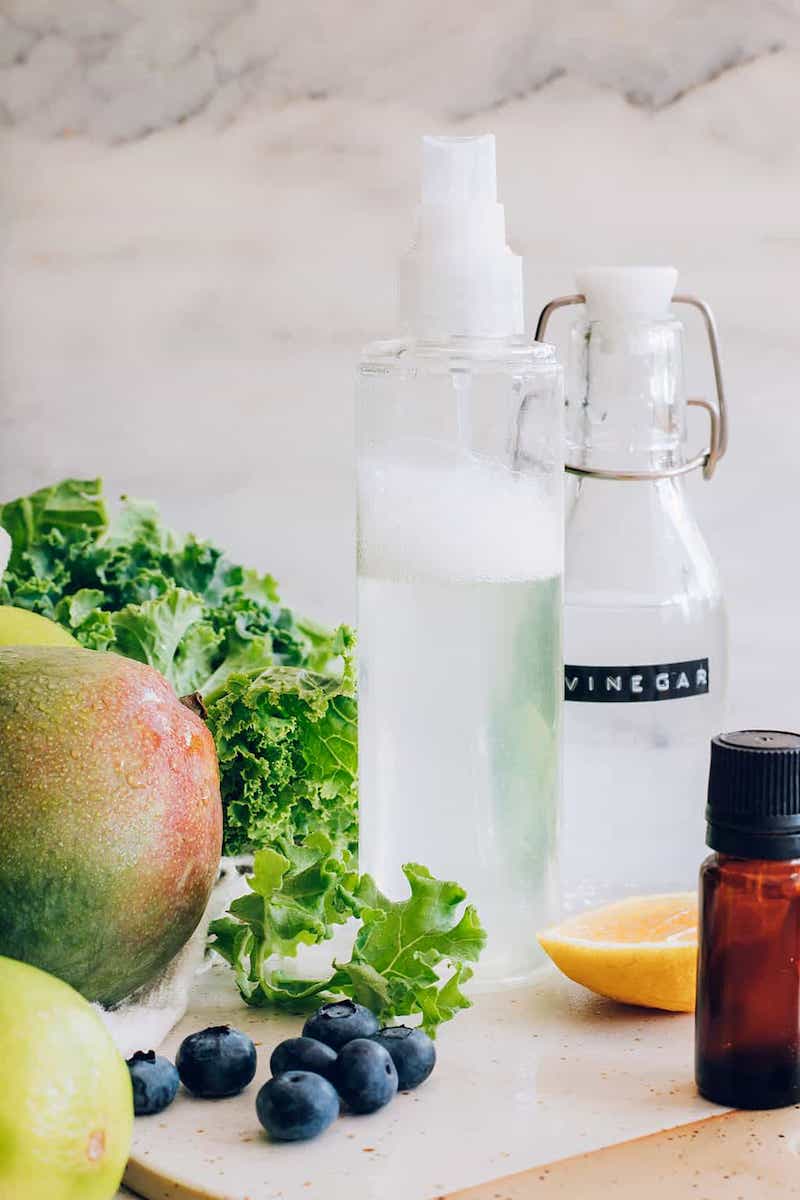 How do I get rid of stink bugs in my garden?
Both in the garden and indoors, stink bugs can sometimes be a problem! The best way to get rid of them without using chemicals is to make a special dish soap trap. Check out our 11+ tips and tricks to get rid of stink bugs for the full recipe and instructions.
Stink bugs can be removed with a little washing-up liquid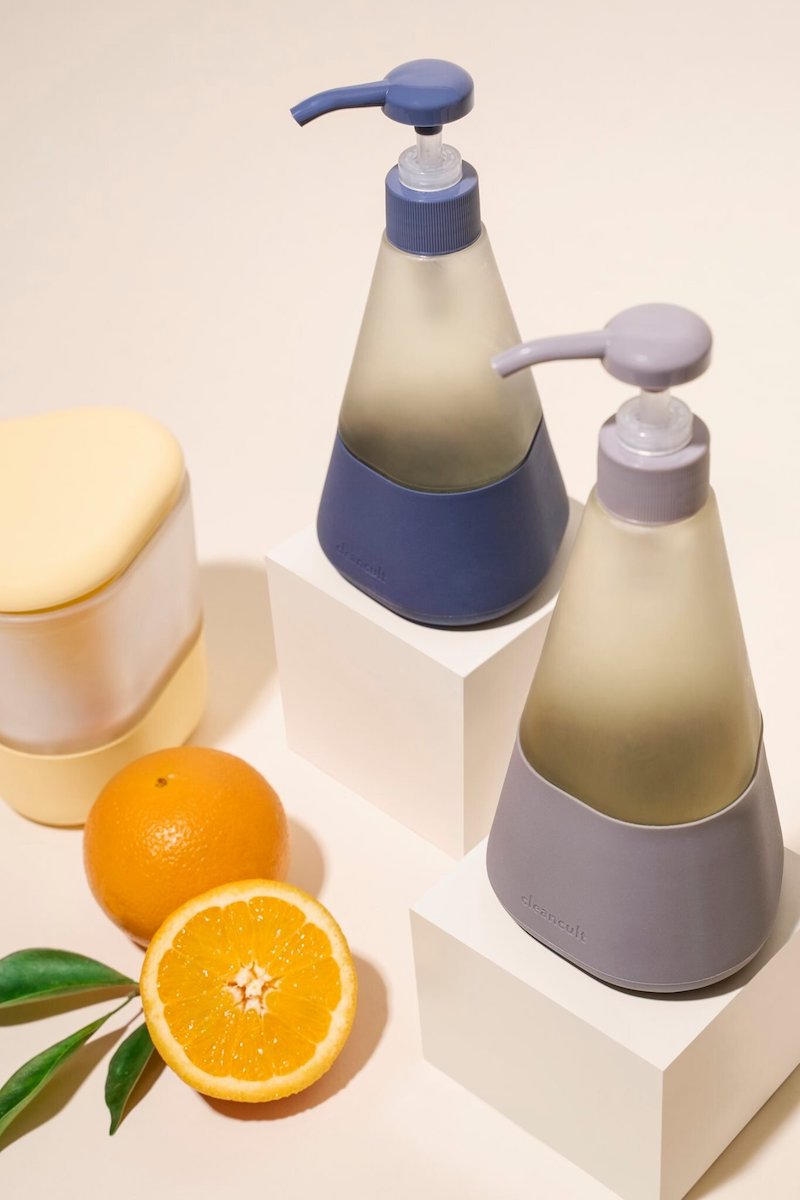 How can I remove caterpillars and snails from the garden without chemicals?
You can get rid of caterpillars and snails in the garden by making a solution of chili peppers, liquid soap and water!
How can I get rid of mosquitoes in the house?
These tiny bugs can be a big problem for many homes! Try neem oil or apple cider vinegar to combat them! If you need more recipes and ideas, check out our complete guide to getting rid of mosquitoes in the house.
Get rid of mosquitoes with a spray of apple cider vinegar, neem oil and water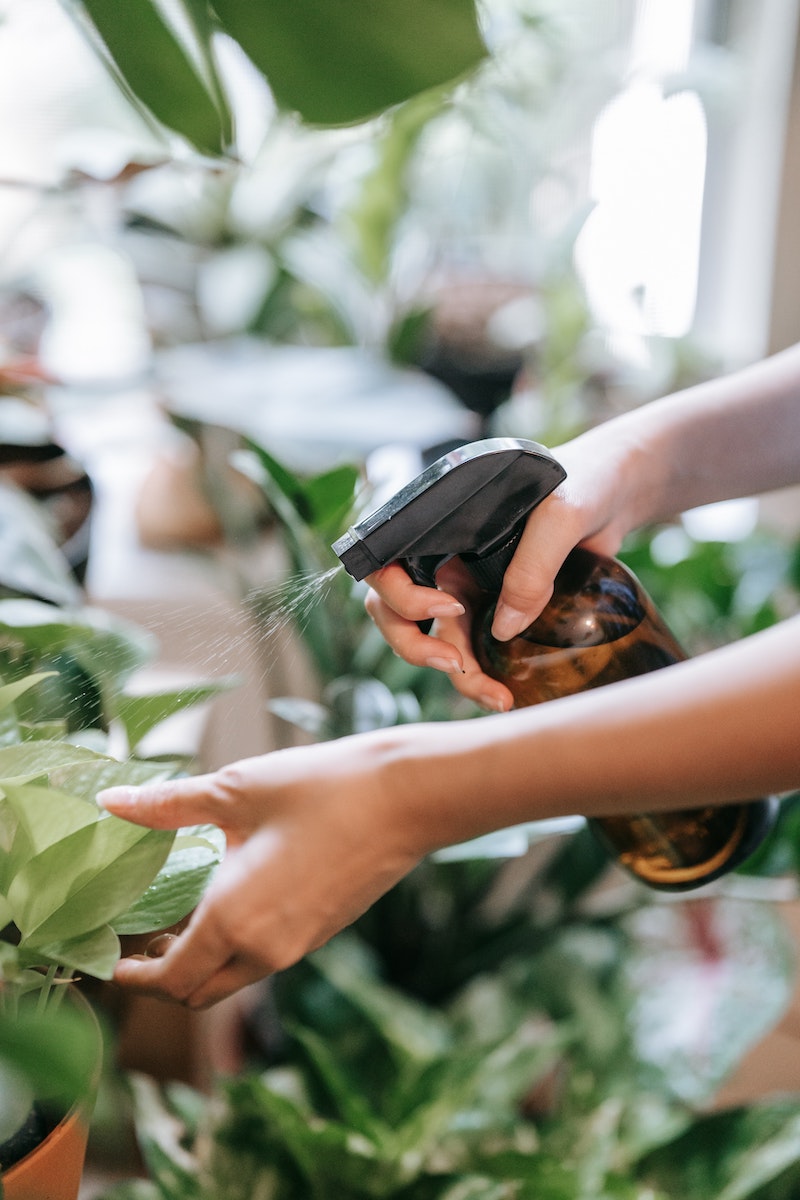 How to protect your home from pests with organic means?
You can protect your home from pests by, for example, sowing lavender in a pot or using lemon, baking soda solution or bay leaf.
Now you can enjoy a pest-free garden and home