Spring porch decorating ideas should be full of life. While it may seem difficult to decorate a porch area in spring, don't let the small size put you off.
Beautifully designed spring porch decorations offer a unique experience to create something special, make the most of the space you have and in turn make a wonderful first impression for this season's visitors.
Below we have some wonderful ways to decorate a porch for the upcoming season.
Spring Porch Decor – 10 seasonal styles for the warmer climate
When it comes to spring decorating ideas, think color, comfort and style. From New England-style walk-in porches to green lawns in open spaces, it's important to approach spring decorating wisely — and get the right decorating advice.
This is the perfect opportunity to expand your entryway ideas to create a welcoming oasis at your door. Whatever the possibilities, these spring-themed porch ideas require careful planning and consideration.
1. Plant spring flowers in your front yard
First impressions are everything, so make sure your spring porch decor – and your front door ideas – are the best they can be.
If space permits, your springtime porch and front yard should be bursting with fragrant flowers and green lawns, as exemplified by this home by Susie Novak Interiors.
Whether you opt for raised bed ideas or planting directly in the ground, flower beds can be exceptional dividers for a front yard path. It's a nice way to mark the boundary of a walkway. Plus, these spring flower beds offer color and texture at any time of the year, while the different plants take turns in the spotlight.
2. Give your porch a fresh coat of paint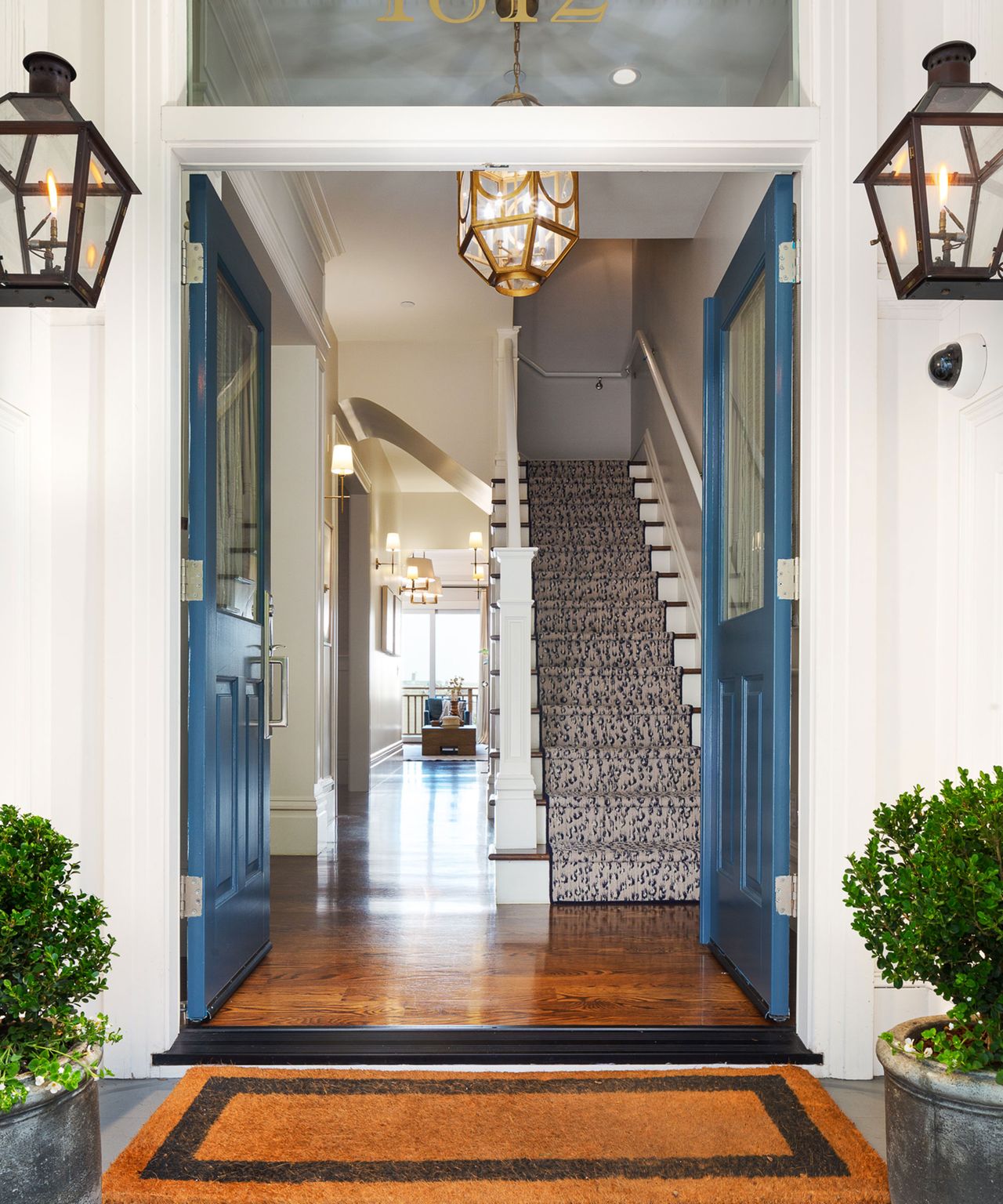 Thinking of front door color ideas for a spring refresh? From timeless favorites to more contemporary hues, there's a plethora of inspirational spring colors to consider.
Let nature be your guide and put doors in shades of blue and green high on your list of preferences for the spring season, as showcased in this space by Margaret Ash Design. Both blend beautifully with the foliage by the front door or in nearby borders for a harmonious look.
Painting the front door is one of the quickest ways to increase the appeal of a home. "It's a one-day project that can completely transform the look of your home," says Matthew Brown, Technical Advisor for Sadolin and Sandtex.
4. Decorate with lighter colors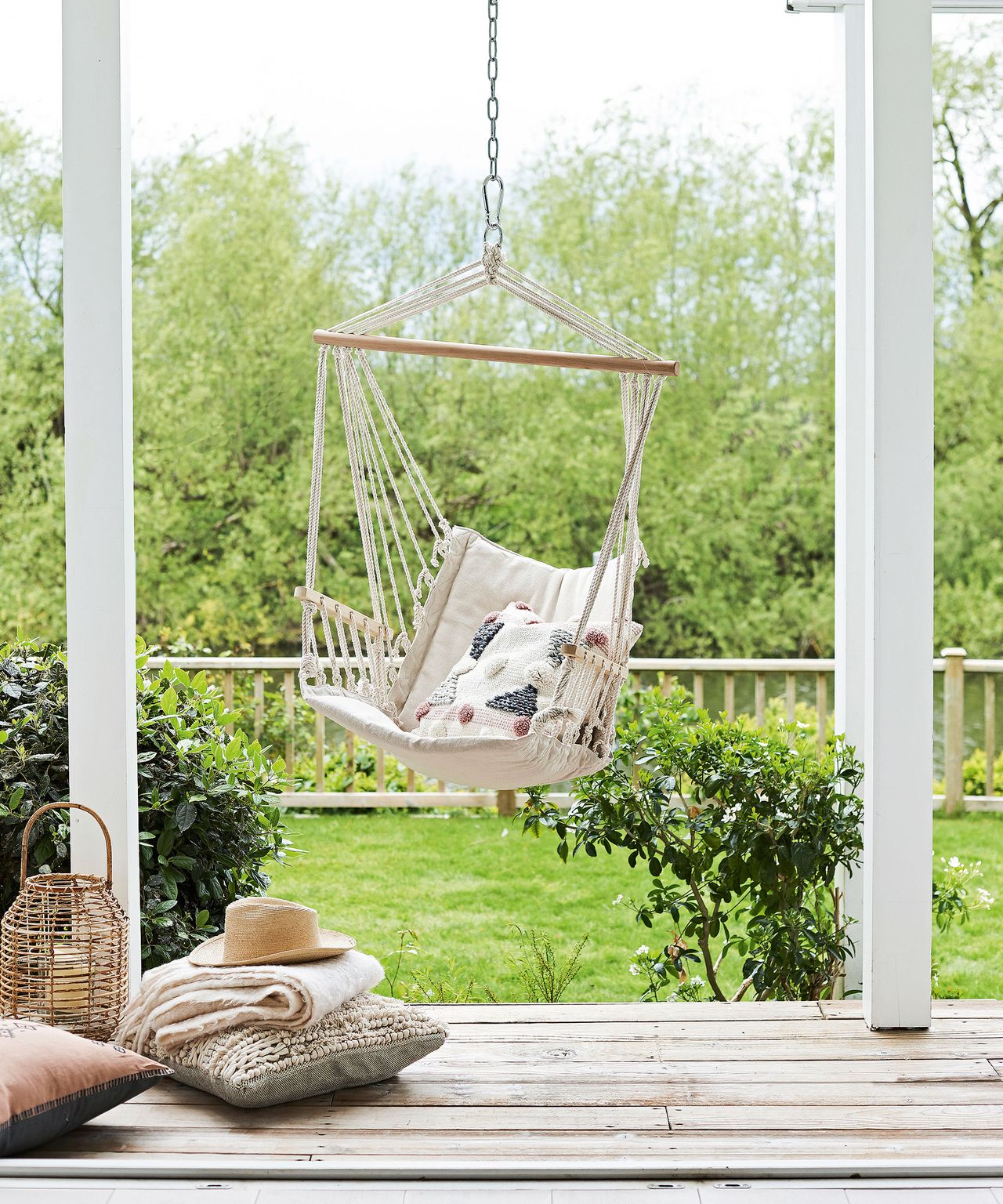 Plan a spring porch decoration that is an immediate extension of the home, where all the furnishings – decking, seating, cushions, lamps, containers and plants – are color coordinated. Color, pattern and a lightness of materials are the keys to creating spring decor for your interiors and the elements that will change your living ideas for the season.
"Connect your interior to your garden even if you don't have one! Not just with plants and flowers, but also with plant-based materials like jute, baskets and linen," says Mary Beth Christopher of MBC Interior Design. "Finally, add strategic splashes of color with waterproof cushions for a true springtime refreshment."
4. Make spring a real occasion with an Easter wreath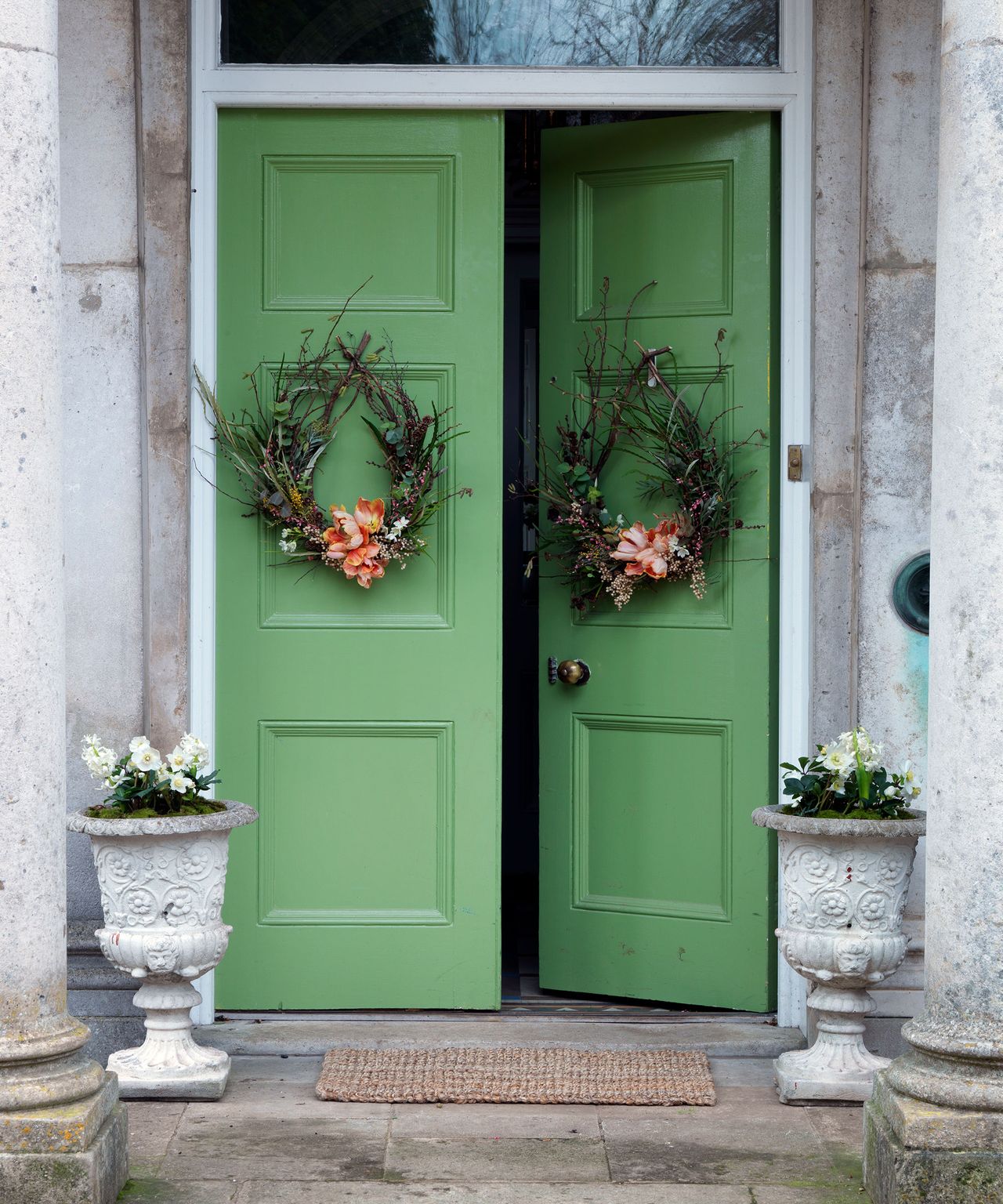 Banish those winter blues once and for all by bringing the exuberant color and scent of spring to your porch with the prettiest Easter wreath ideas made of flowers, twigs and blossoms. Even the simplest front door wreath arrangements will instantly brighten the mood and add a welcome vibrancy to your exterior.
Have fun playing with scale and colour, but keep the overall effect simple and let the natural beauty of the flowers shine through.
5. Enjoy al fresco dining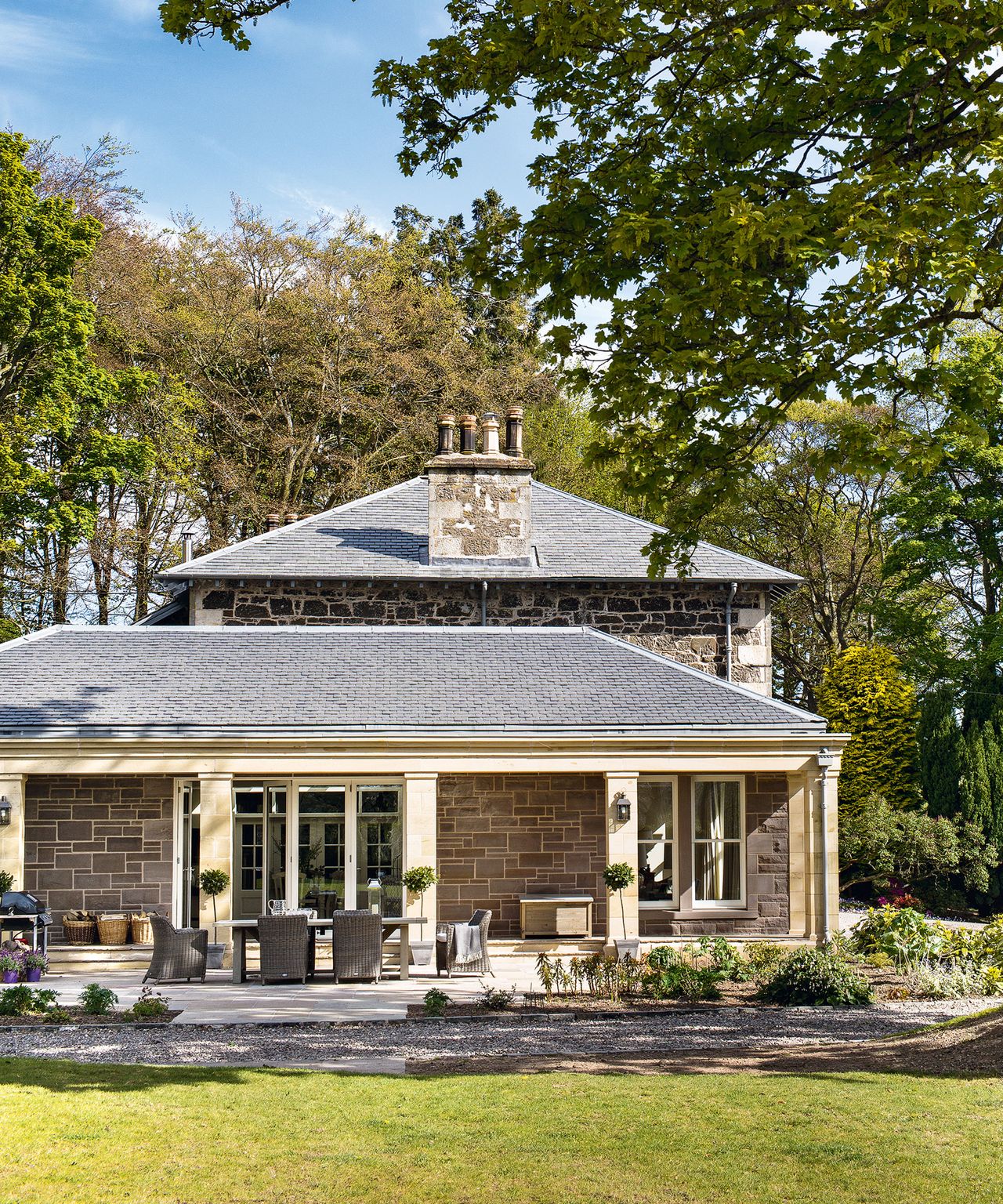 The most beautiful outdoor dining ideas will help set the stage for many of the most memorable meals you and your loved ones will ever have this spring.
There's nothing quite like a light lunch in the spring sunshine, so make sure your garden ideas are ready for springtime Easter entertaining.
Bringing dinner from the dining room to the porch doesn't mean you should lower your aesthetic standards. So be sure to give your dining table and its surroundings as much care and attention as you would any other meal.
6. Set the scene for the brighter days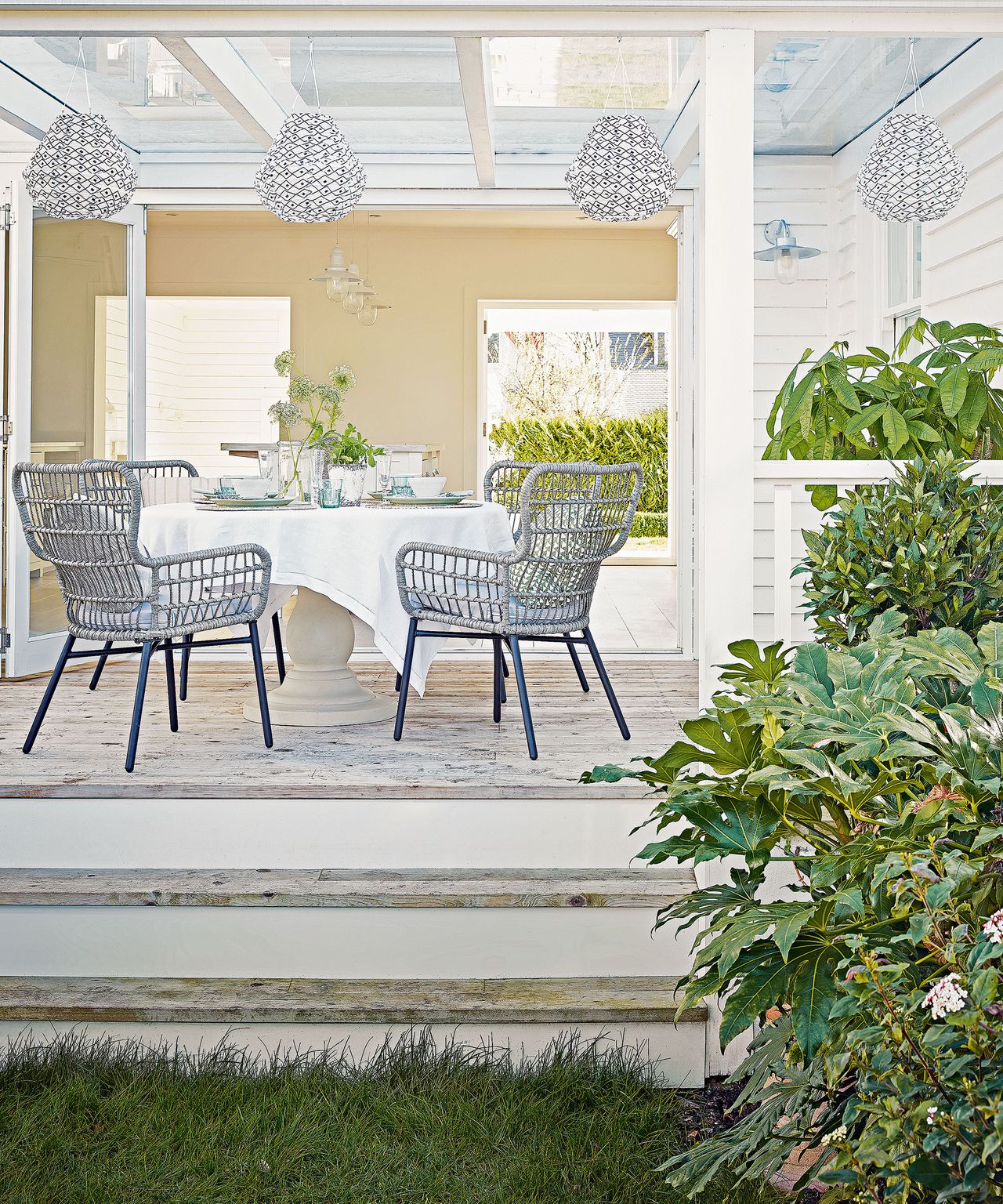 After hibernation, it is a joy to see spring bloom outside our windows. Because a spring porch is an extension of your home, it's important to decorate it in a way that makes it feel like a room in your house, as if you are simply stepping into another area in your home.
There are so many spring porch decorating ideas out there, but as the days begin to get lighter, furniture is key and good comfortable chairs are an essential part of a good spring porch design. You can opt for wicker outdoor styles or opt for classic wood designs that evoke long spring days.
7. Install a swing seat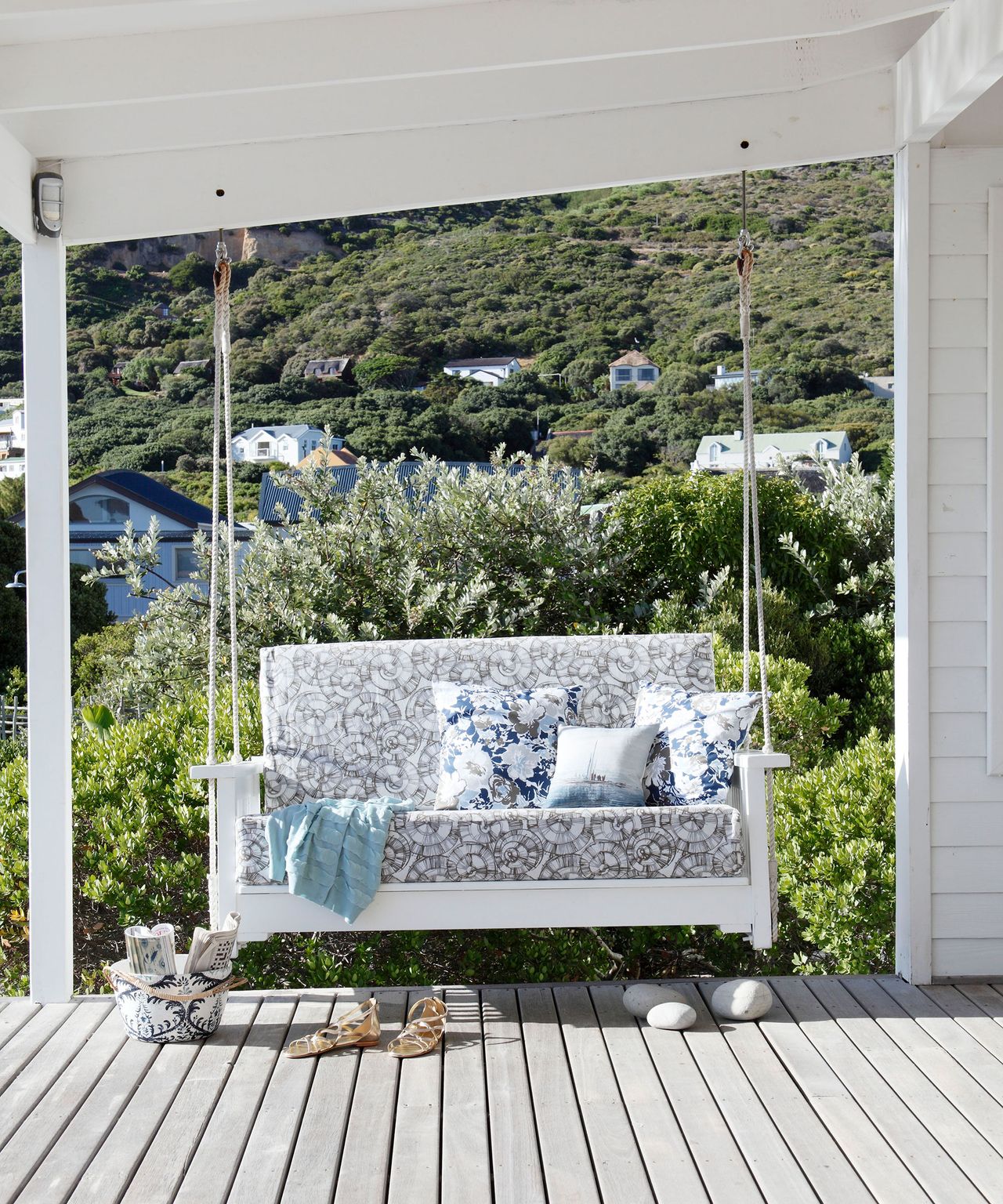 Before designing the decor for your spring porch, you should consider the appearance of the front yard and also the surrounding landscape. Is it rustic or formal? Incorporating the strongest themes and shapes into your spring porch through color and pattern can be a great place to start when planning a front or back porch area for the warmer months.
Also think carefully about how you want to use the space. A larger porch area can be used as an additional living room, a peaceful haven to enjoy your front yard in spring, or a "quiet zone".
Here, a swing seat allows you to enjoy the green surroundings in quiet contemplation. When decorating for spring, choose a palette of blues and whites that evoke coastal landscapes. Blue and white decor is timeless and one of the most classic interior design combinations, perfect for creating a serene aesthetic.
8. Use planting to connect spaces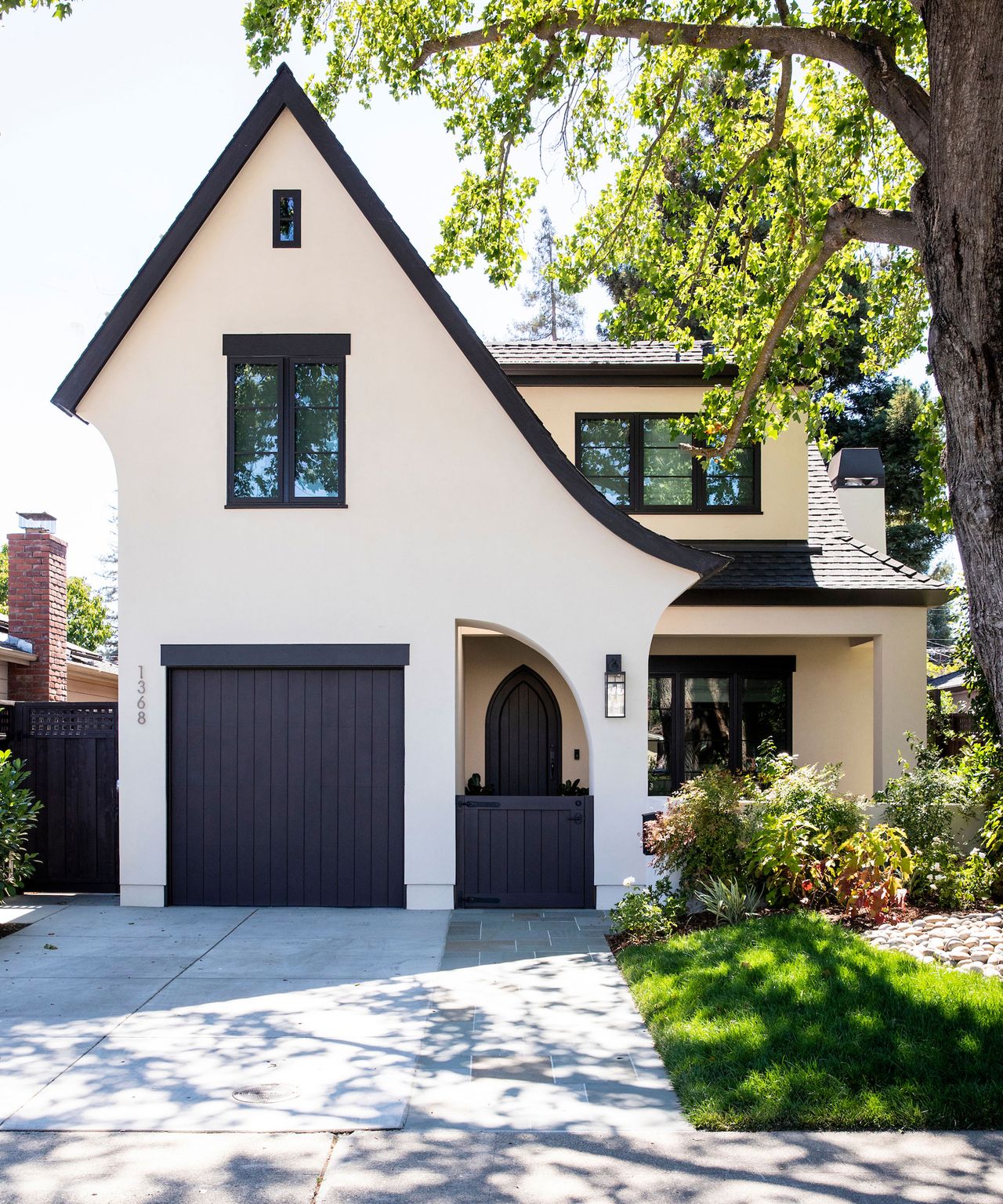 If your porch leads to a front yard area, think about how to keep the look cohesive. Use similar plants, choose colors that reflect nature, or talk to your designer about how you can mimic the architectural features of your path or stonework.
"Especially in the springtime, curb appeal is so important for the facade of your home because it is your first impression. The landscaping in front of it should be more formal and textured than your backyard, and you should make sure there's beauty and color in every season," recommends Dawn James, project manager at Crimson Valley Landscaping.
9. Provide a place for rest and relaxation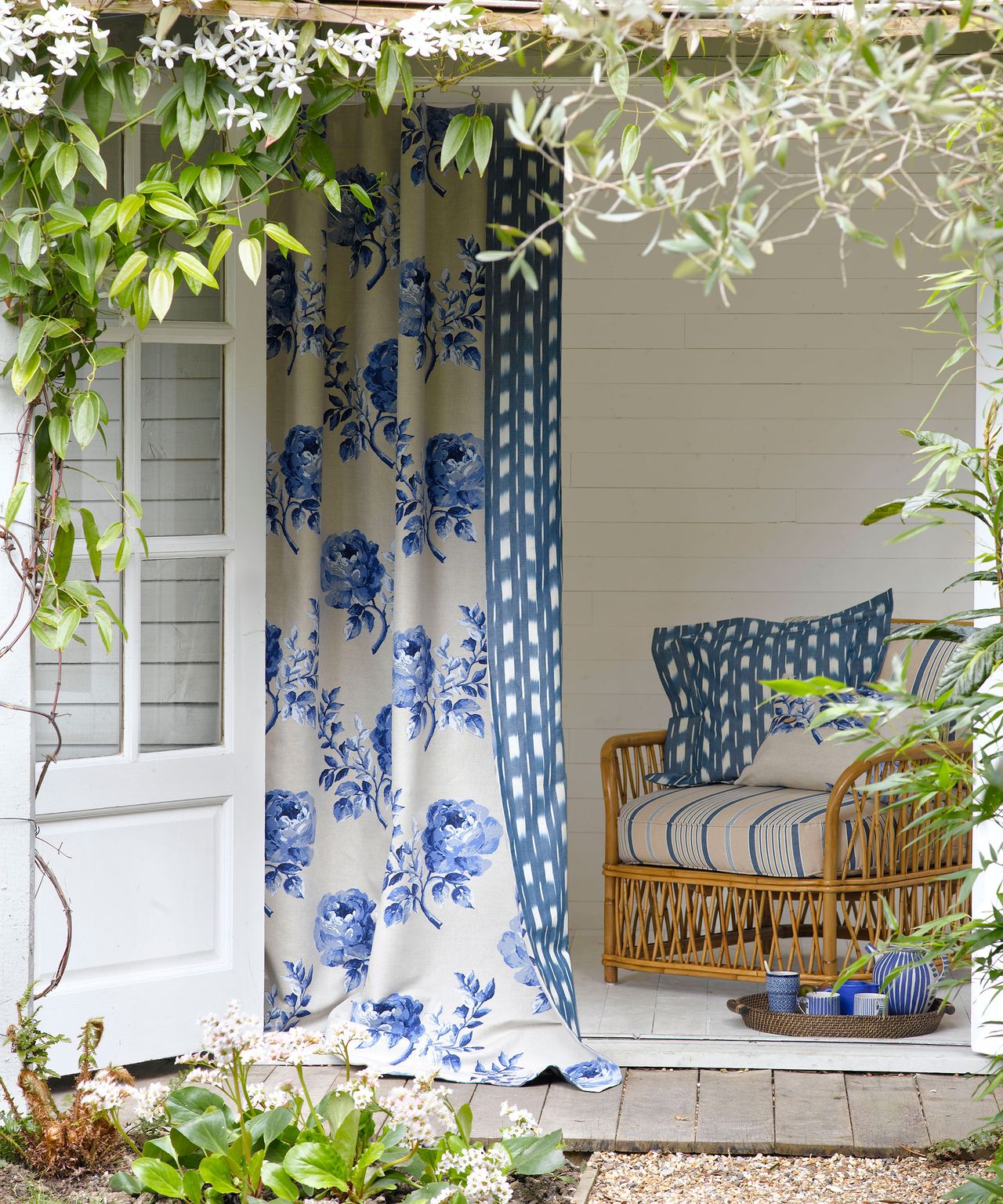 Whether you're upgrading your spring ideas for an outdoor living room or designing a new porch, it's important to consider what you want the space to offer you.
Further enhance the style of your spring porch by making sure you layer soft furnishings and accessories. Throws and cushions can easily change color schemes throughout the season while making the space more welcoming to visitors.
Outdoor rugs also reinforce the sense of 'zoning' of the porch and add another layer of comfort. Finally, light like indoors with outdoor lighting ideas like freestanding backyard floor lamps, solar garden lights, or even candles.
10. Display hanging baskets and flowers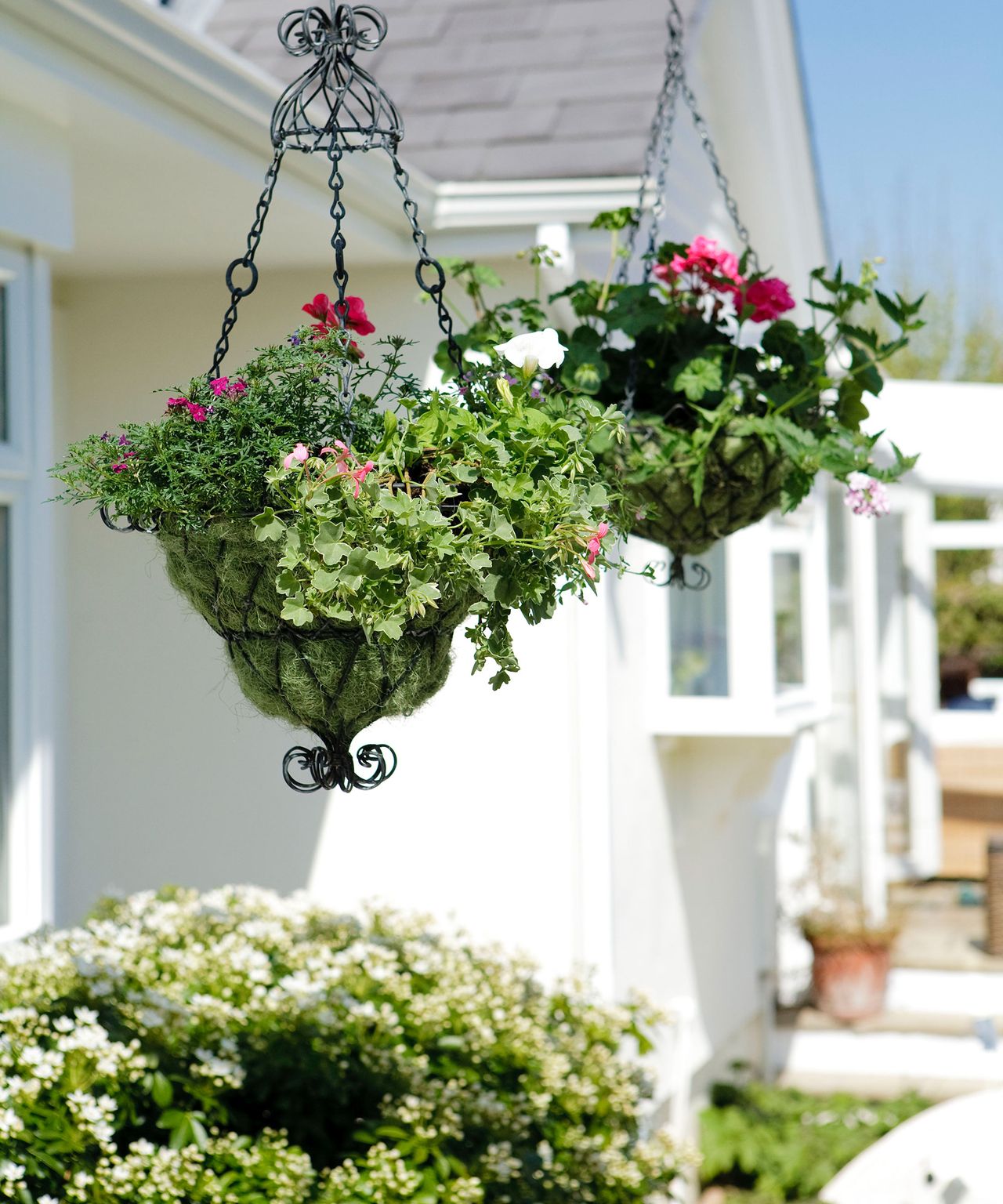 Hanging basket ideas are an excellent way to add color and interest to your porch during the spring months. Perfect for special celebrations and for your spring decorating ideas, hanging floral decor can be used to create pretty seasonal displays for your front or back porch. Think: wreaths, but more modern and relaxed.
You can use your own flower bed ideas to source the blooms for the spring display, but you can of course call on the florist if you have a specific flower you want to display.
"Hanging baskets are a great way to express your creativity and add some color to your porch, no matter the size," says Marcus Eyles, director of horticulture at Dobbies. "A color theme is a great starting point where you can consider a wide range of different plants to create a mix of lush foliage, large blooms and delicate flowers as part of your arrangement. Choosing flowers of similar hues can create a stunning design that is sure to impress your visitors this Easter."
How do I decorate my porch for spring?
Decorating your porch for spring should be a joyful occasion. Decorating with plants is a surefire way to embrace springtime decor.
"We love the bright colors, rich greens and cheerful patterns associated with spring," says Tom Kennedy of Divine Savages. "This season, embrace lush plants and fantastic flowers to uplift the spirit of your home."
Symmetrical hanging baskets and potted plants look great, you can incorporate colors to match cushions or paint, and why not frame your front door with a pair of laurel trees – a classic design choice for any time of year.
Another great idea is to change your accessories seasonally, you could source bright cushions and throws for the spring and summer months and swap them out for more muted fall tones as the seasons change.