By defining the boundaries of your home, front yard wall ideas can create the perfect introduction to your front yard. Front yard walls provide security and privacy and can also deter passers-by from encroaching on your property.
Front yard wall ideas should be part of your front yard landscaping ideas and provide a solid frame around your property. However, they can be seamlessly reverse engineered into your space.
"The wall should feel like an integral part of the design. You want to lose the idea that it's a placed object and instead aim for it to feel like it's sewn into the fabric of the design," says Kevin Lenhart, design director at Yardzen. "Using this metaphor, think of the wall as a new color of thread, not an iron-on patch. By introducing clean lines into planting areas, walls also provide great foils to emphasize the wild, naturalistic form of plants.'
Front yard wall ideas
There are many options for front yard wall ideas that can breathe new life into your space. Choosing the best material is important: Always start by looking at the materials used in the fabric of your home – your front yard wall needs to blend in with the exterior of your home.
Second, look over your neighbors' front yard walls and consider the character of your area. For example, if you live in a neighborhood where most houses are made of gold-colored stone, a red brick wall will stand out negatively.
"Front walls are a source of elegance that gives homes an edgy appeal. The good thing is that it doesn't take a lot of effort for homeowners to design their front walls to take their outdoor spaces to another level," says Allan Jeffrey, managing director of Ultra Decking.
1. Add a low garden wall to demarcate a driveway
Stone is a popular material that can be used to create a variety of looks. These vary from traditional straight edged stone tiles laid in a rectangular pattern to more rustic stones laid to create a dry stone look. However, it's worth noting that stone walls are an expensive option but will last for decades.
With any front yard wall ideas, it is important to ensure that they are kept in good condition.
"It's a good idea to inspect garden and boundary walls regularly, especially after the winter, to see if there has been any damage or deterioration," says Toby Marlow, site manager at Haddonstone. 'Hairline cracks are not usually serious, but large horizontal cracks in a wall can be a cause for concern and should be investigated immediately by a professional.'
2. Integrate your mailbox into your front yard wall ideas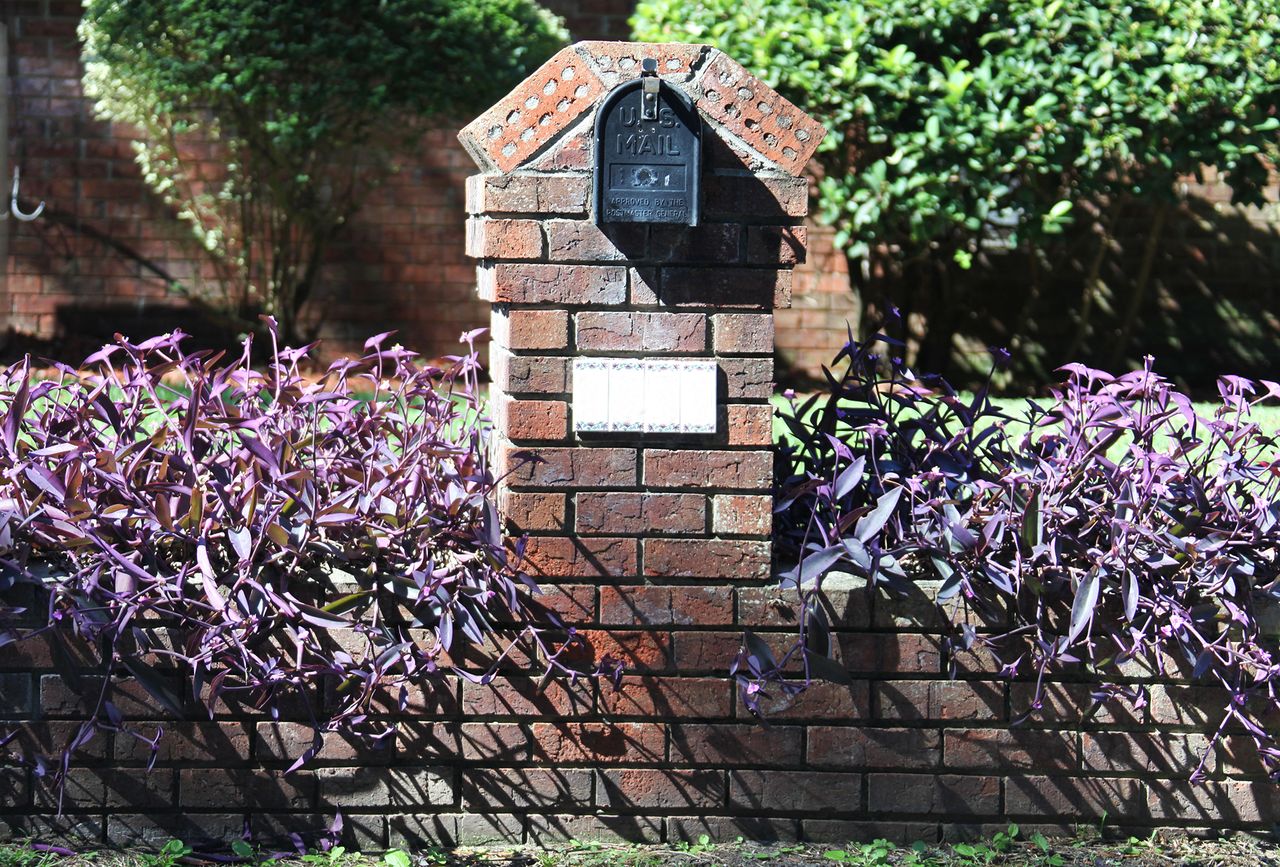 When installing front yard wall ideas, consider incorporating mailbox landscape ideas into the design. Embedding your mailbox is not only a practical addition to your home entrance, but also offers it a higher level of security.
Once you've built your front yard wall, be careful not to overlook the planting. In this design, pretty purple shrubs climb over the wall and soften the harsher elements of the landscaping.
"Plants, for their part, help walls sit more firmly in a landscape when they climb high enough to partially or fully cover the wall surface. There's something very fascinating about plants prevailing over a built element – ​​it's like nature is reminding us that we're not boss," explains Kevin Lenhart.
3. Consider front yard wall ideas for a townhouse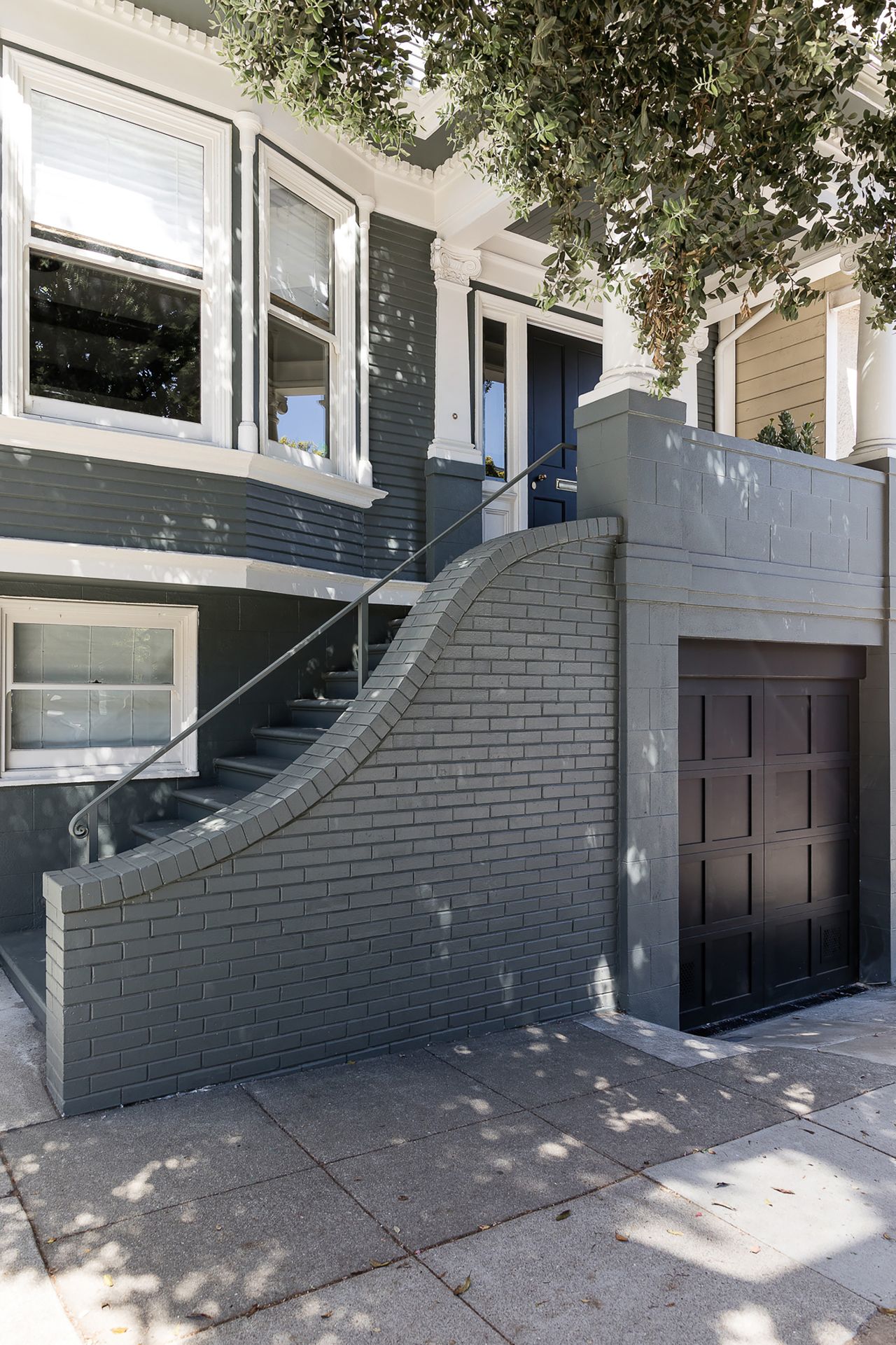 Front yard wall ideas aren't just for rural properties. A curving brick wall accents the front of this 1910 townhouse, concealing the stairway to the front door.
"Everything on the exterior of this San Francisco home is original from its 1910 construction, except for the front and garage doors. A fresh coat of paint was all it took! Since many of the houses in the area are painted lighter colors, we wanted to choose a shade that offered more contrast. Conveniently, the darker color is more forgiving in an urban setting," explains Mindy Gayer, designer and founder of Mindy Gayer Designs.
4. Consider composites as a sustainable option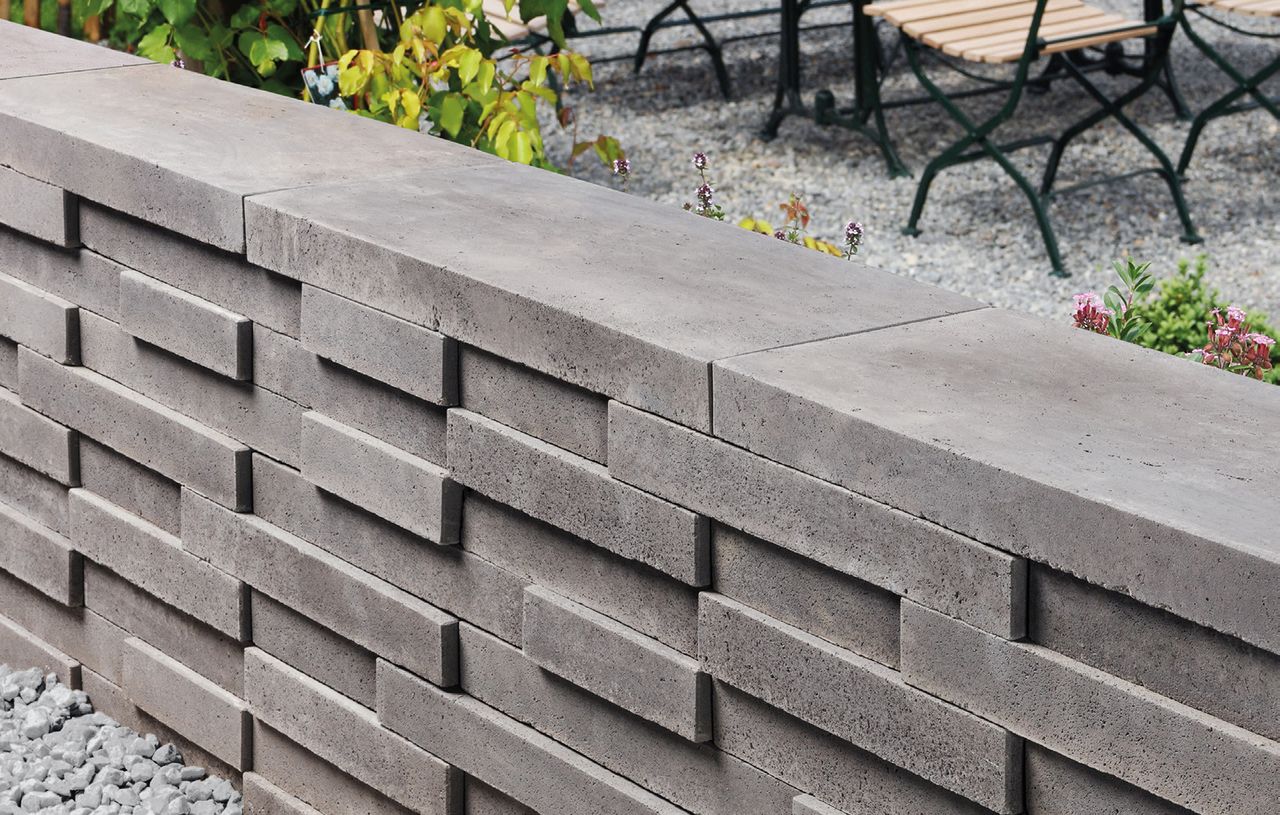 Recently, the use of composite materials for front yard wall ideas has increased. "Composite panels and bricks are available in a variety of colors with a contemporary, stylish look. In addition, they are easy to care for, easy to clean and time-saving. Homeowners would not have to worry about adverse weather conditions since composite materials are weather resistant. They are also preferred for their environmental friendliness and durability," says Allan Jeffrey.
5. Render your front garden wall for a modern look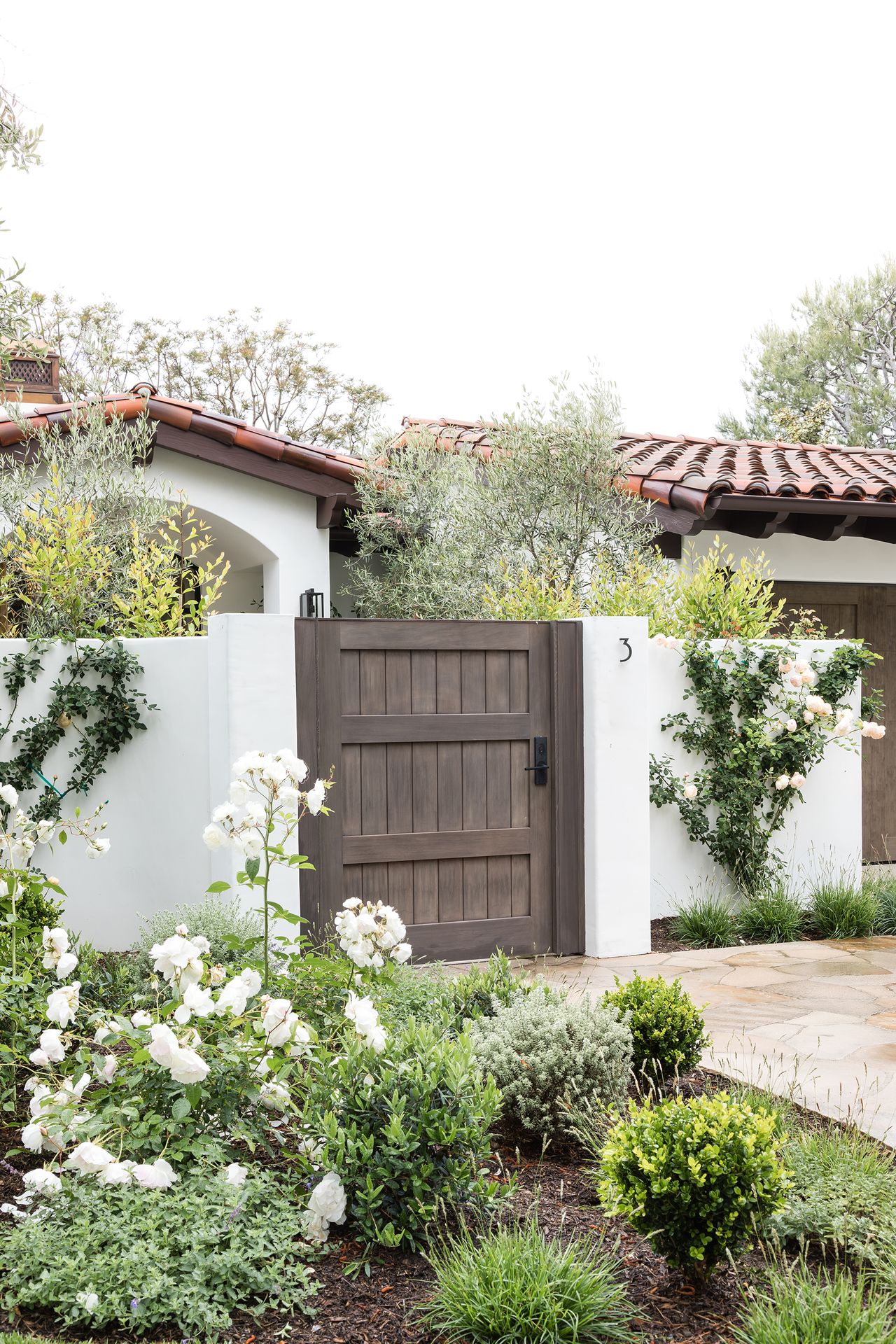 Brick walls can be rendered for an elegant look, although rendering is best done by a professional. Plaster walls have a sleek white look against which your front yard flower bed ideas can really sing.
In this garden designed by Mindy Gayer, this plastered front wall provides the perfect entrance to this Spanish style home. "We wanted to preserve as much of the bones and architectural style as possible. A fresh white coat of paint, a new oak front gate and lush landscaping are a perfect fit," says Mindy.
When assessing the condition of your plaster walls, it is important to pay attention to bulges, cracks and misalignments.
"The plaster sometimes deteriorates due to water infiltration. Make sure you determine the cause of the faulty plaster before you fix it," says Roger Hunt, author of The old house manual. "Wherever possible, the original plaster should be retained and damaged areas repaired by careful application of thin coats, consistent with the materials traditionally used. The final plaster should be done with lime without the addition of cement.'
6. Channel cottage garden vibes with a brick wall and wooden gate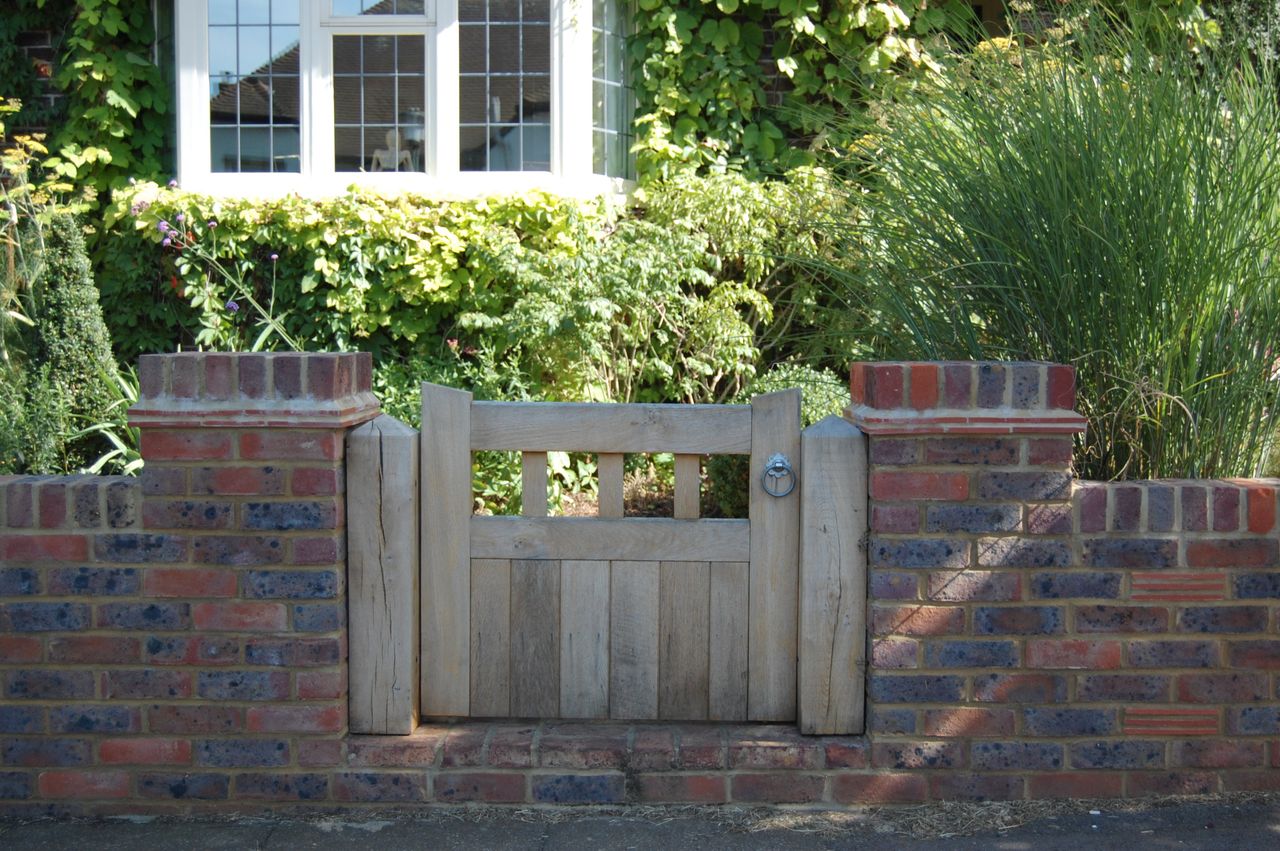 Brick is the most common choice for front yard walls. Brick walls offer a timeless style and come in a range of colors from deep reds to lighter tones or darker shades of grey. They are also durable and affordable and can be installed at any height or depth. Pair it with a rustic wooden gate to add extra charm to your front yard cottage garden ideas.
7. Soften the front yard walls with climbing plants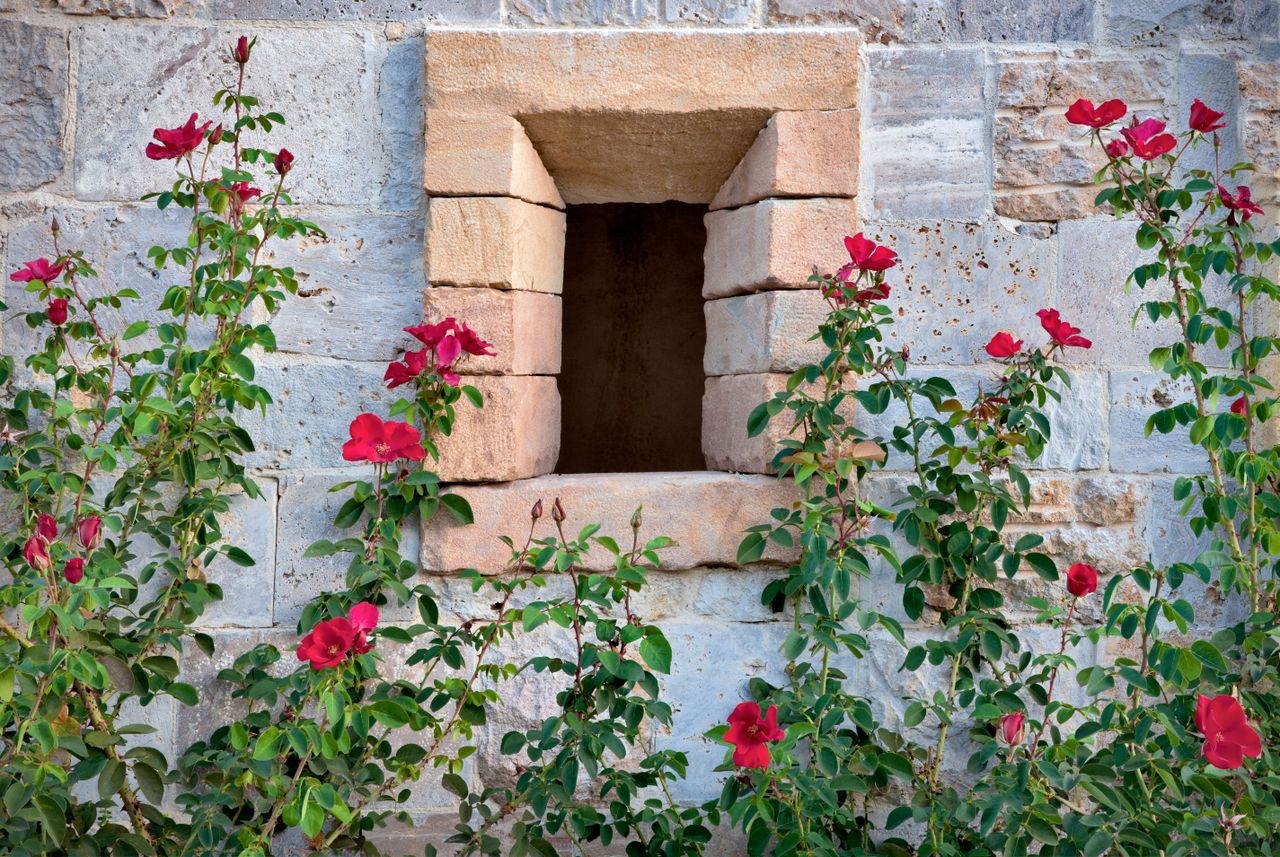 There is undoubtedly an aesthetic benefit to growing the best climbing plants over your wall. They add a softer touch to the look while adding valuable wildlife habitat and pollen. If you're looking for a plant to add interest and cover to your wall all year round, then by all means go for the best climbing evergreens.
8. Install a gabion wall to provide privacy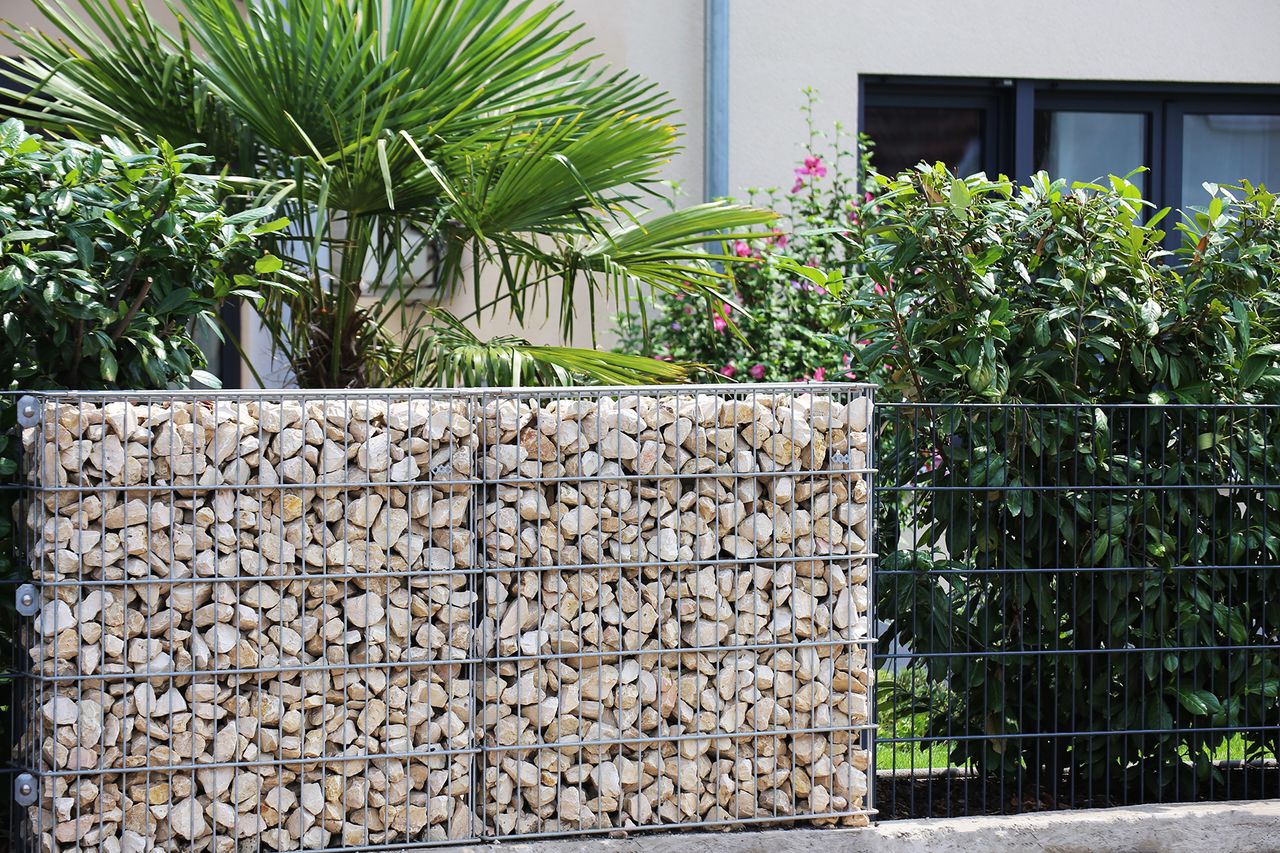 Gabion walls are rectangular metal cages filled with materials, typically stones or rubble. Gabion walls are highly flexible and offer good drainage. They don't require concrete foundations, making them a great choice for DIY installation. A relatively inexpensive way to create a garden wall that will last over 60 years if installed correctly. Because of their flexibility, gabion walls are a particularly worthwhile consideration if you live in a seismic area, as they are more likely to remain upright following seismic activity.
9. Add architectural interest with a water feature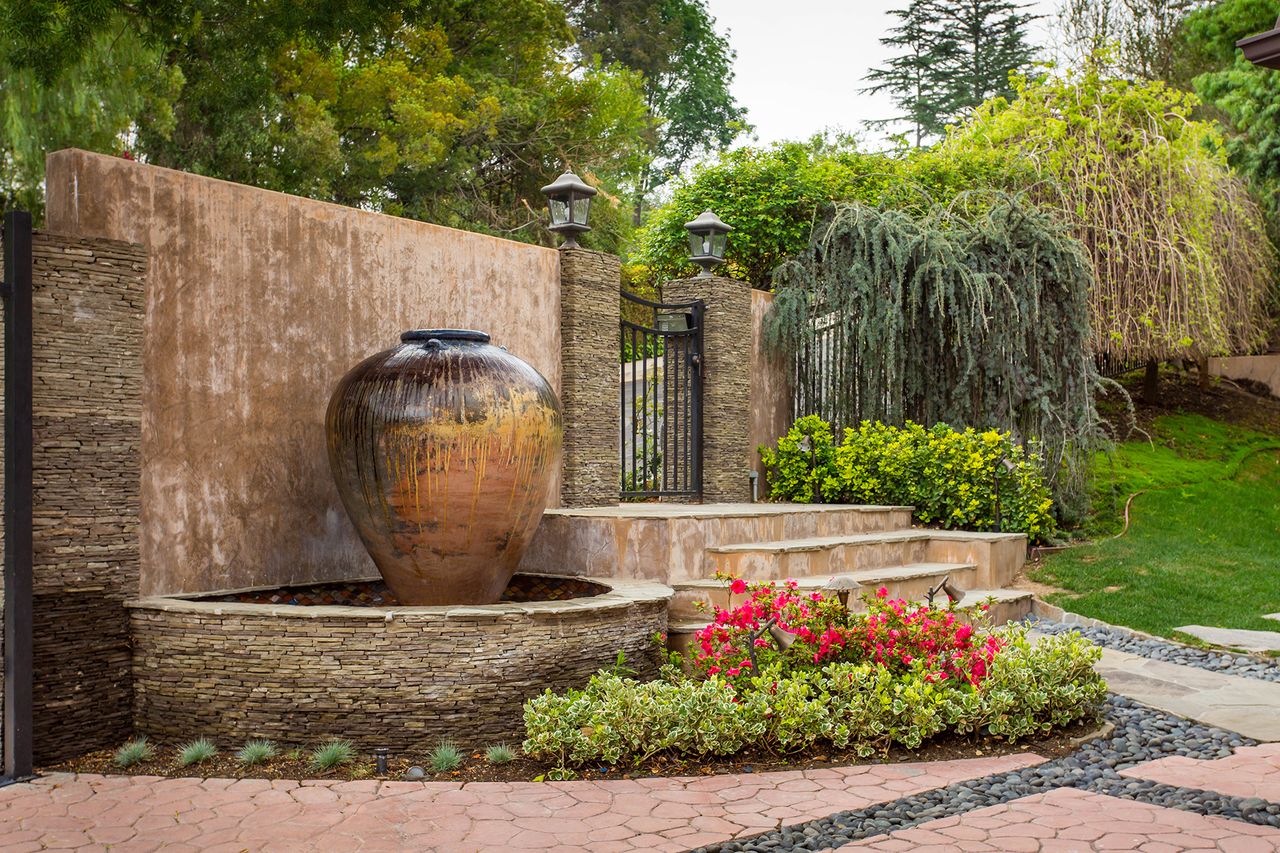 Front yard wall ideas can also provide separations between your property and that of your neighbors. However, opting for a design that is punctuated with plants or even water feature ideas can add a lot of curb appeal.
"I like it when walls aren't the tallest element in the scene – not only
It cuts your wall budget, but it usually means diverting focus to
natural elements such as trees, tall plants or boulders. if you do this
The wall becomes a supporting actor, and this tends to lead to simpler,
more elegant wall designs that integrate more harmoniously into the overall picture
landscape," says Kevin Lenhart.
10. Mix and match front yard wall materials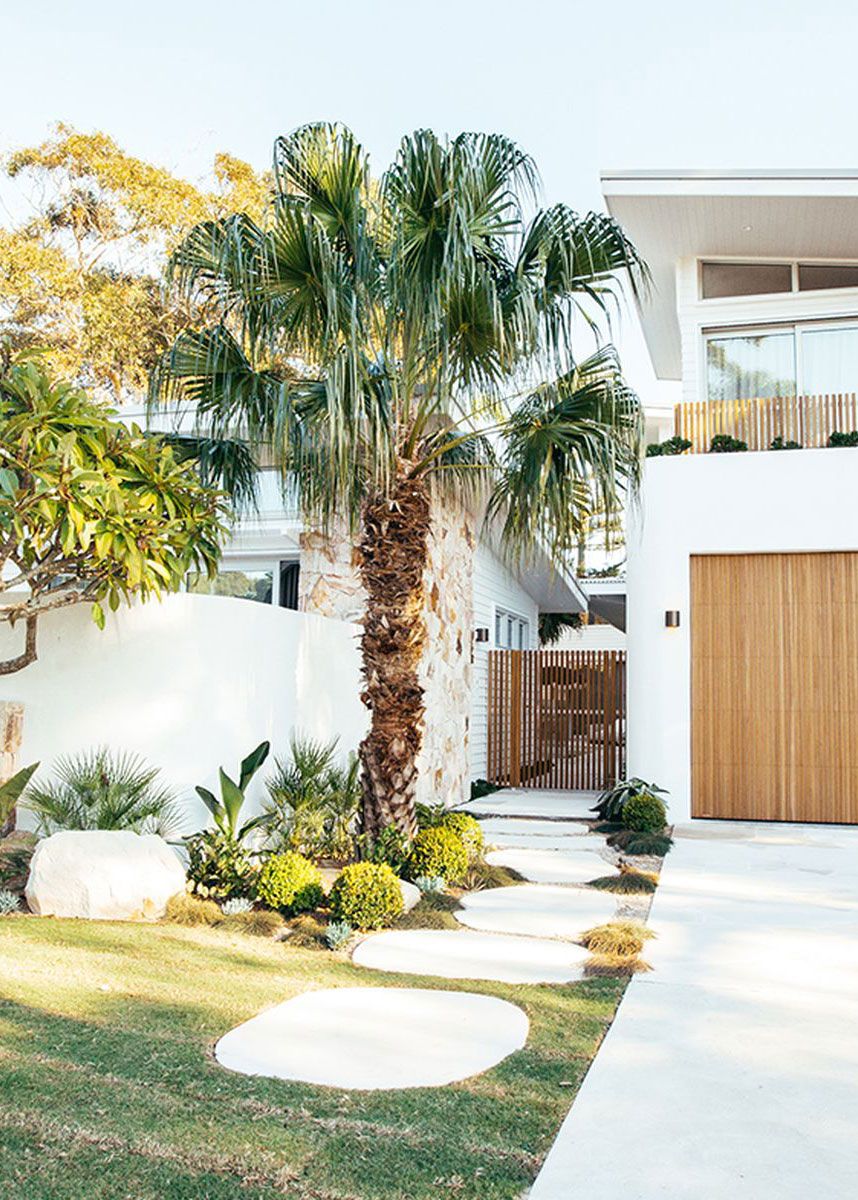 Your front yard wall ideas will be dictated by the look of your home. While some homes will suit a rustic stone wall or a more modern painted brick wall, some homes will suit a combination of materials that will add additional interest. Here plaster is paired with natural stone masonry to add texture and color to the front yard.
How do you conceal an unsightly garden wall?
There are many ways to dress up an unsightly wall. If your wall is brick, you can render it for a clean, modern look. Alternatively, on a stone or brick wall, you can replace or add curbs to the top of your wall. If your unsightly wall is cracked or badly damaged, it's worth considering replacing your front yard wall.
How do you make a small front yard look beautiful?
You can make a small front yard wall look by adding a front yard wall. This will frame your garden and create an organized space that you can fill with plants. "Adorning your wall with lush greenery will add life and character to your front yard. Vines lend a mystical feel while roses add a touch of romance. Whatever botany you choose, you will have the opportunity to express your personality through unique flora and foliage," explains Volodymyr Barabakh, co-founder of Structural Beam.