Here comes the Sun! Spending time eating, reading and relaxing outdoors or just watching the world go by are life's little pleasures.
But sometimes a sun hat and sunglasses aren't always the best protection, especially when the rays get a bit stronger – and you still want to sit outside.
For a little garden therapy, parasols are proving to be a hot favorite this summer.
"Parasols may be something of a must, but they can be so much more than just a practical addition to outdoor spaces," says Brendon Haxby, founder of interior design specialist Naken.
"We've seen a real shift in the way homeowners use the exterior of their home. Gardens, regardless of their size, are becoming an extension of the home, and more and more people are using their outdoor spaces to socialize, entertain, and cook.
"So it's not surprising that people are becoming more selective about exterior design – even when it comes to their parasols.
"A battered umbrella from summers past doesn't cut anymore," says Haxby.
He says that for the summer of 2022 we will see a lot more parasols that match the interior style. "Expect a more maximalist approach – umbrellas that are a bit 'extra'.
"Think tassels, more considered curves and a range of finishes that complement existing patio furniture," adds Naken.
And in the event that you beautify your precious piece of terrace, designers will ensure bijou balconies and a manicured lawn.
Dave Dryden, Christow's home and garden guru, says: "As well as standard parasols of 2m, 2.4m and 2.7m in diameter, we also stock a 'half parasol'. Basically the canopy is half the size of a normal canopy – sort of like a parasol cut in half!" he adds. "They're a popular choice if you have a small patio or balcony area because they take up half the space.
Here's how you feel like you've made it in the shade…
1. Banana Umbrella 3m Navy Christow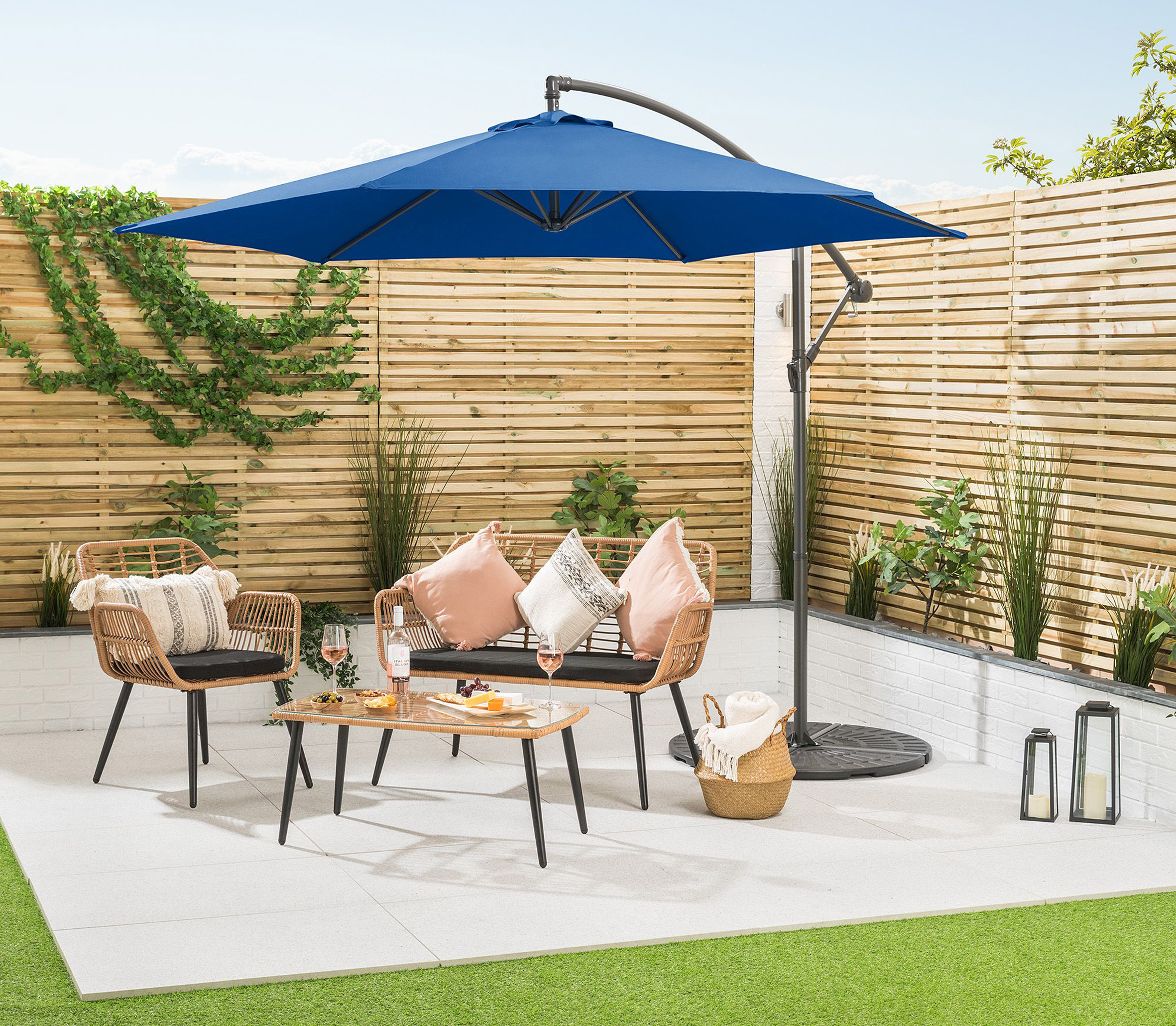 (Christow/PA)
Great for larger areas, this banana parasol has an offset base with an overhanging canopy so you can't be tied to a table in the middle. Ideal for sun loungers or a paddling pool.
2. 8ft Boho Tile Carousel Parasol, Dunelm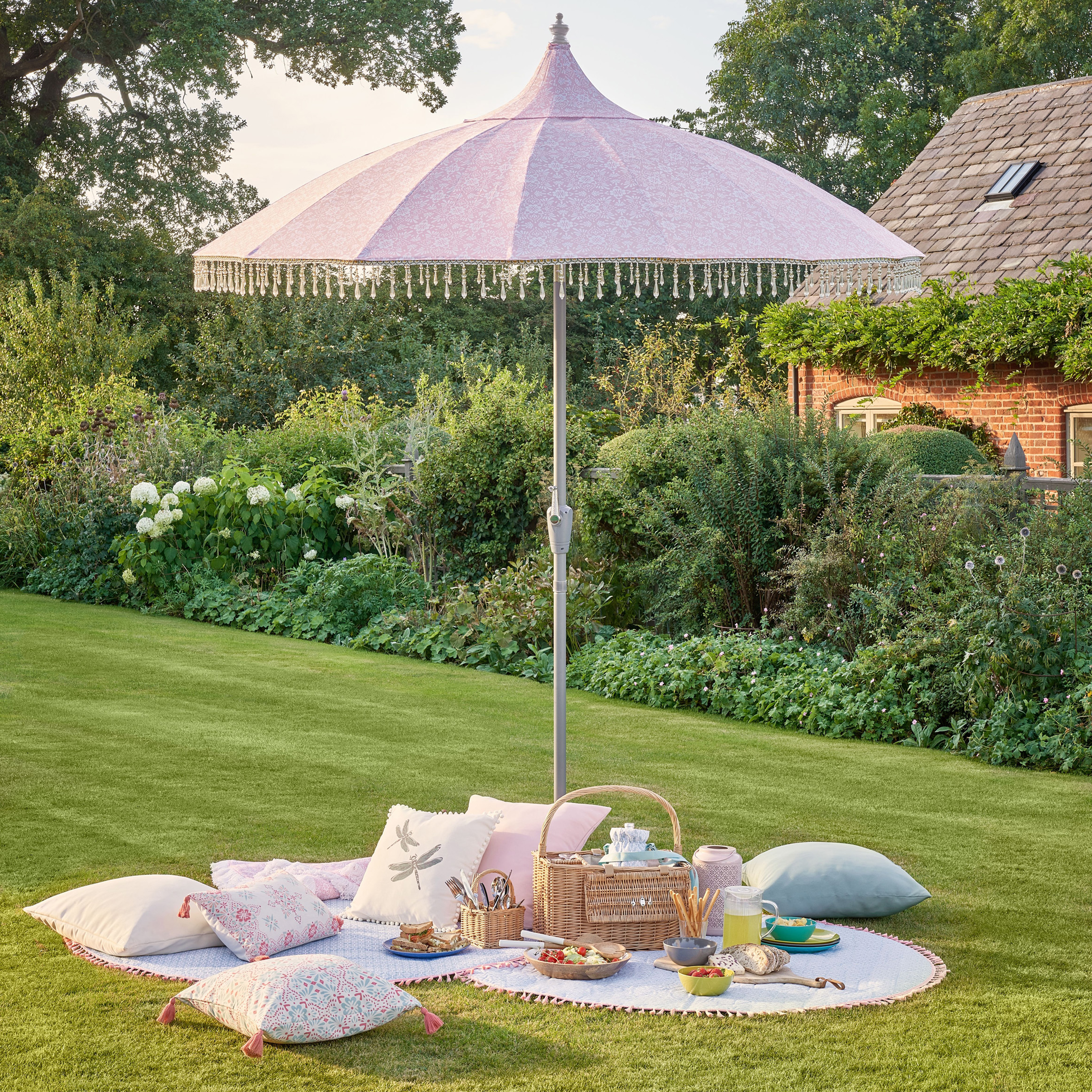 (Dunelm/PA)
This gorgeous boho beauty makes you want to roll up a blanket, spread out some pillows and pop the cork on a bottle of pink Prosecco.
3. Norfolk Leisure 2.7m Round Geisha Parasols, Hayes Garden World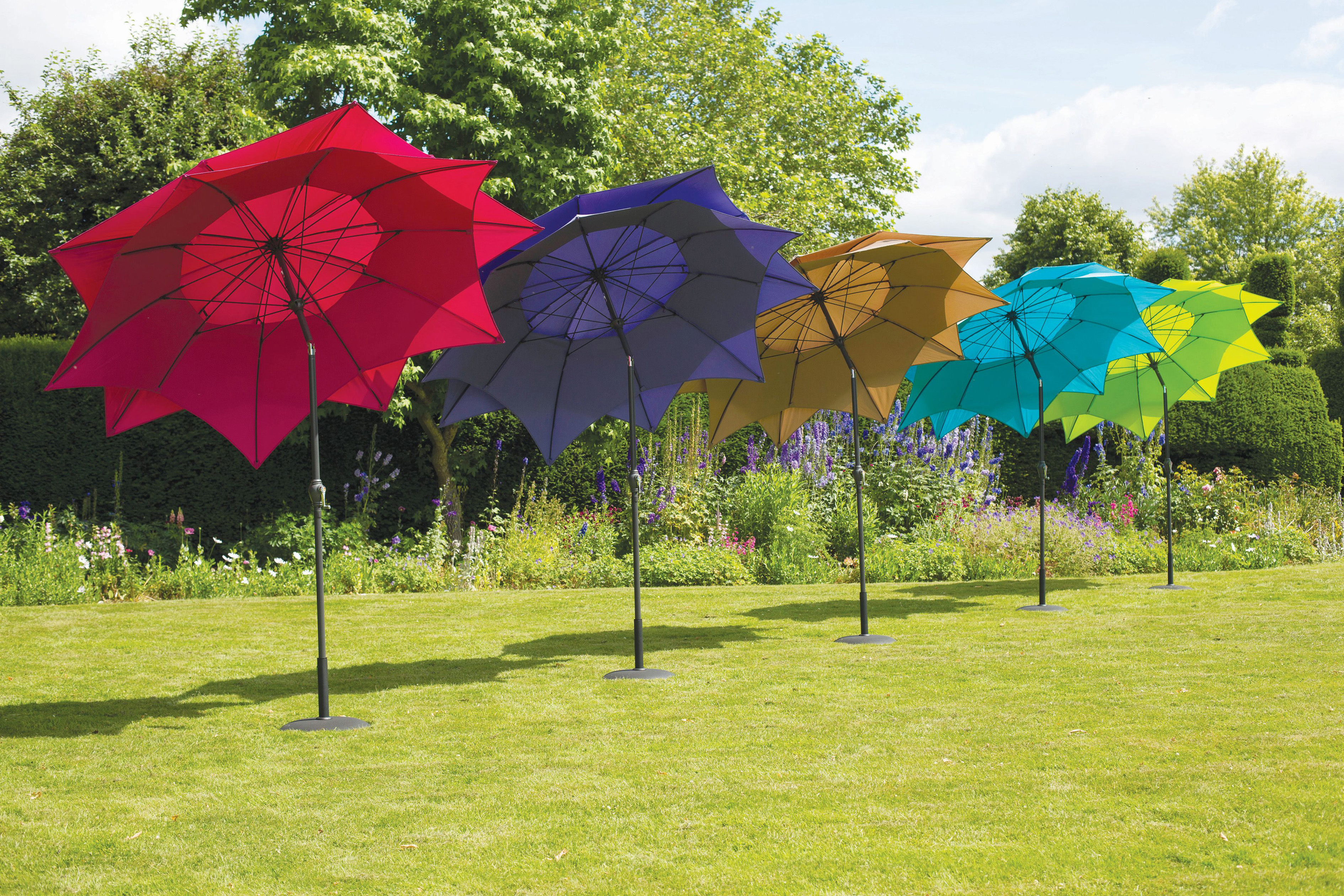 (Hayes Garden World/PA)
A kaleidoscope of colors, we'd have one of those beautiful geisha parasols of all shades if we had the chance.
4. Garden Must-Haves Carousel Outdoor Parasol – Charcoal & Green, Naken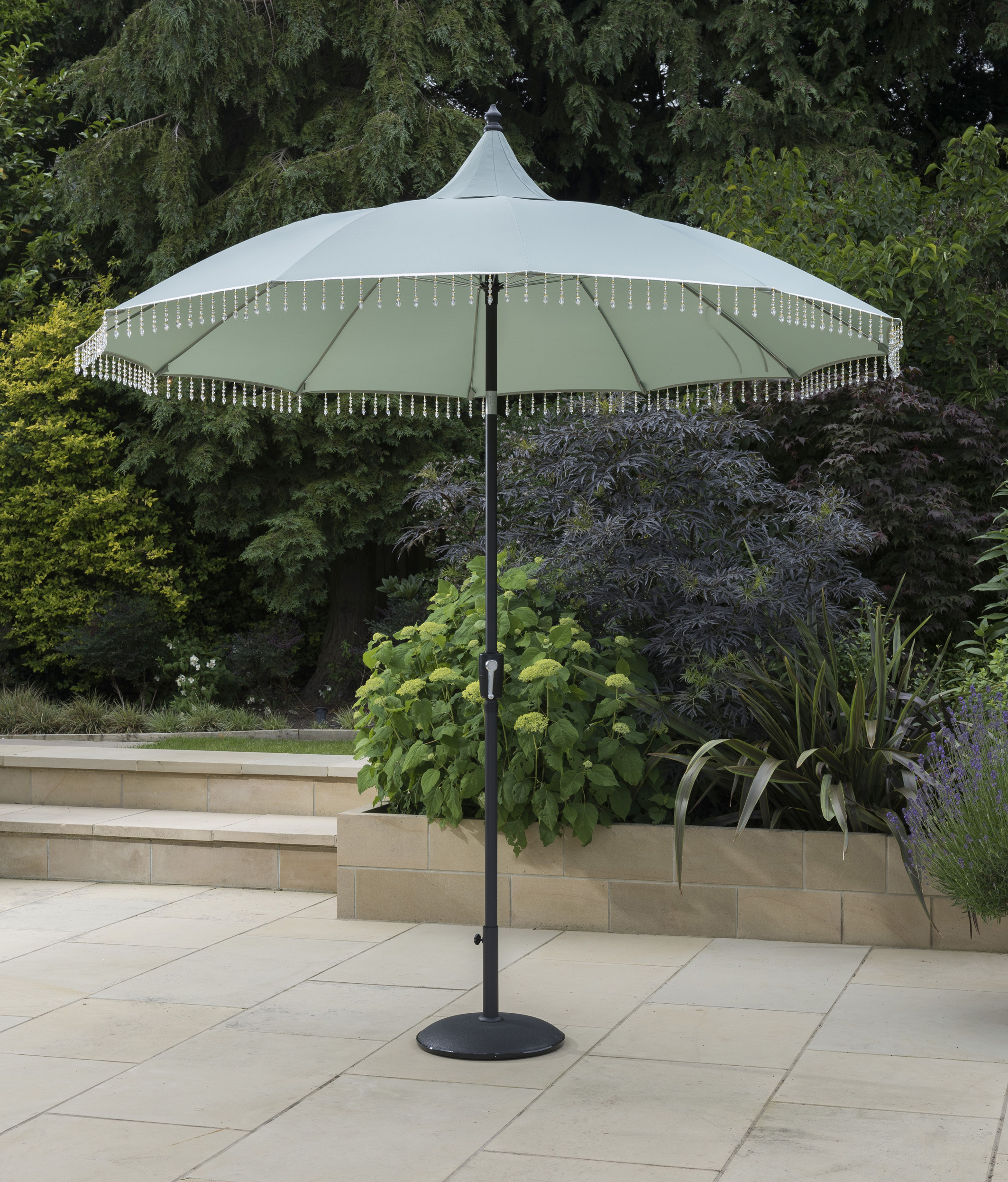 (Neck/PA)
With a crank and tilt option, this pretty parasol can follow your shade as the sun rises and sets.
5. Carousel Stripe Parasol in Olive Green and Purple, Rockett St George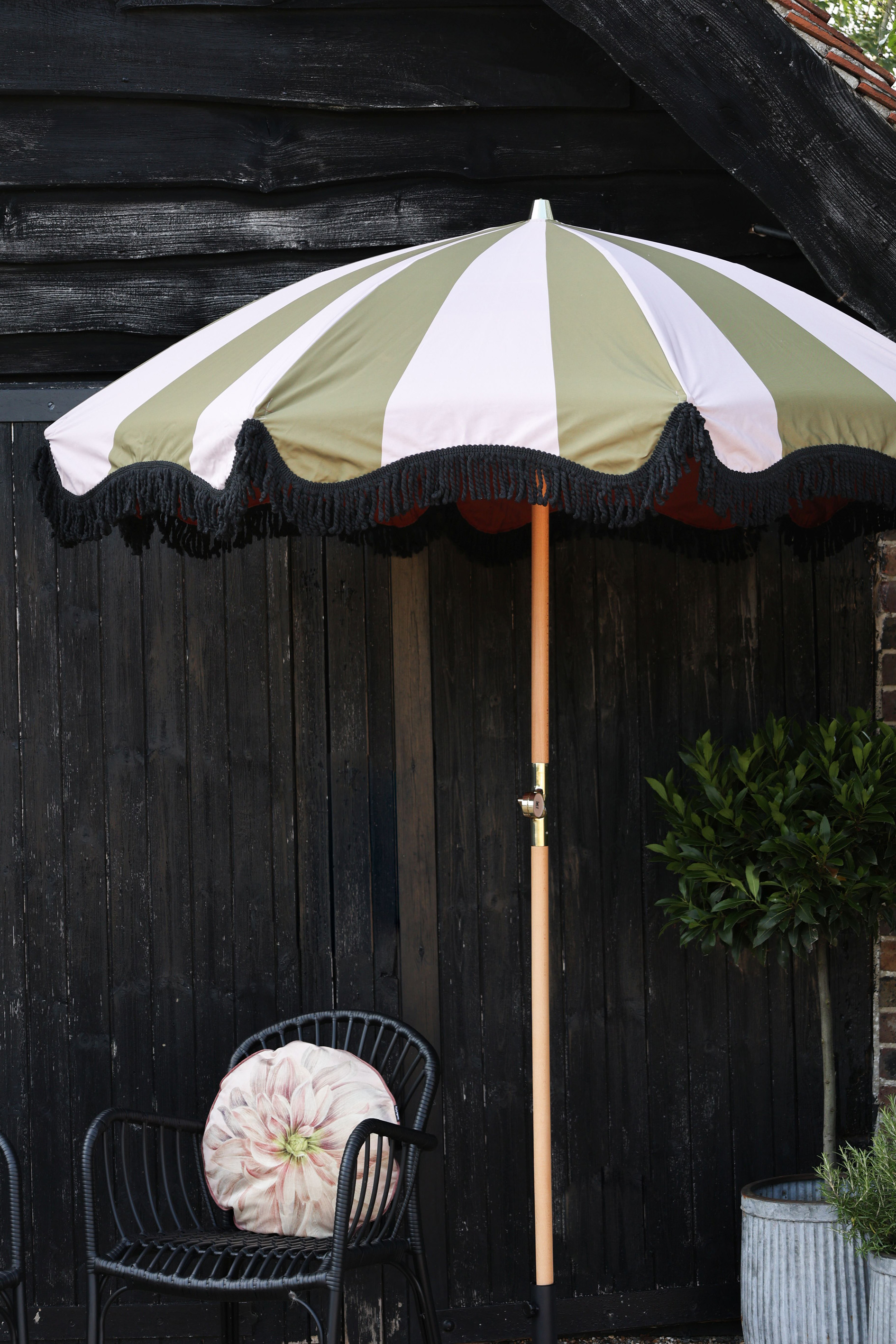 (Rockett St George/PA)
With a vintage-inspired design, on-trend tassels and its own matching fabric tote bag with straps, this parasol feels just as at home in the garden as it does on the beach.
.