Hundreds of students, community members and visitors gathered on the Tate Center Promenade on Saturday to celebrate the International Street Festival's personal return. The festival highlights the cultural diversity that exists within the University of Georgia and the Athenian community at large.
Hosted by the Department of International Student Life, the event featured everything from a performance by the Kenya Safari Acrobats to authentic South American cuisine. Members of UGA's Filipino Student Association, dressed in long red skirts and white blouses, performed a traditional folk dance known as tinikling, in which dancers soar over large bamboo poles to an energetic rhythm.
"The festival really brings all different cultures together [of UGA] together. To this day I didn't realize how diverse our campus actually is," said FSA member Michelle Pham.
The festival welcomed visitors of all ages with craft tables and a make-up stand for children. With sticky and glittery hands, the kids created international flag garlands, traditional European paper dolls, African jewelry and more. When asked about her favorite part of the event, 4-year-old Loretta Stafford enthusiastically replied, "The henna tattoos!"
The smell of fried dumplings and Mediterranean potatoes wafted through the Tate's lawn as attendees queued to taste dishes from different countries. Local restaurants like the Mediterranean Grill made sure no one was left without food. People clammed over their overflowing plates as the various vendors plied them with second helpings.
"I'm from Malaysia and one of the biggest things that reminds me of home is that my mother cooks me food. It's just so much fun going to all the food stands and feels like home," said Jin Lee, a sophomore of UGA.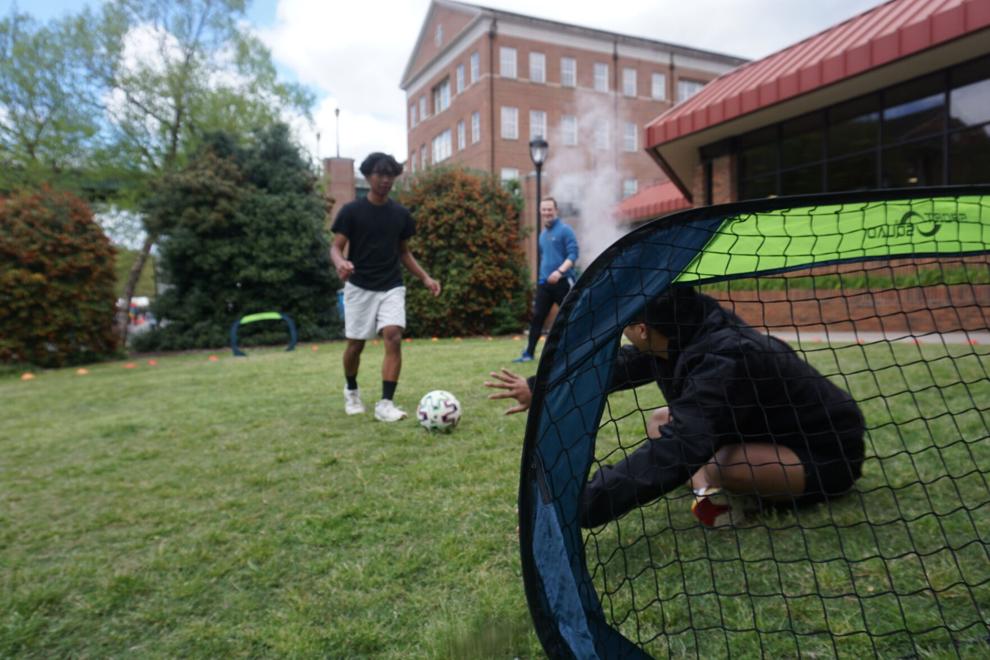 During the festival, a small football game started in front of the UGA bookstore, which immediately attracted people of all ages and skill levels. Strangers became friends with each round, and that was especially true for Caleb Kerr, a sophomore at UGA.
"I came to see a friend but he never showed up. I just met these guys," Kerr said while pointing to his teammates on the lawn. "I stayed for all the great performances and the food. It's great to see things I normally don't have time for or wouldn't even bother to do if I hadn't gone to this festival."
While the food and games were widely enjoyed, nothing brought people together like music. Chinese ballads, upbeat Mexican anthems and 40 top American hits were played throughout the event, creating a sense of solidarity among the crowd as heads and feet bobbed in unison.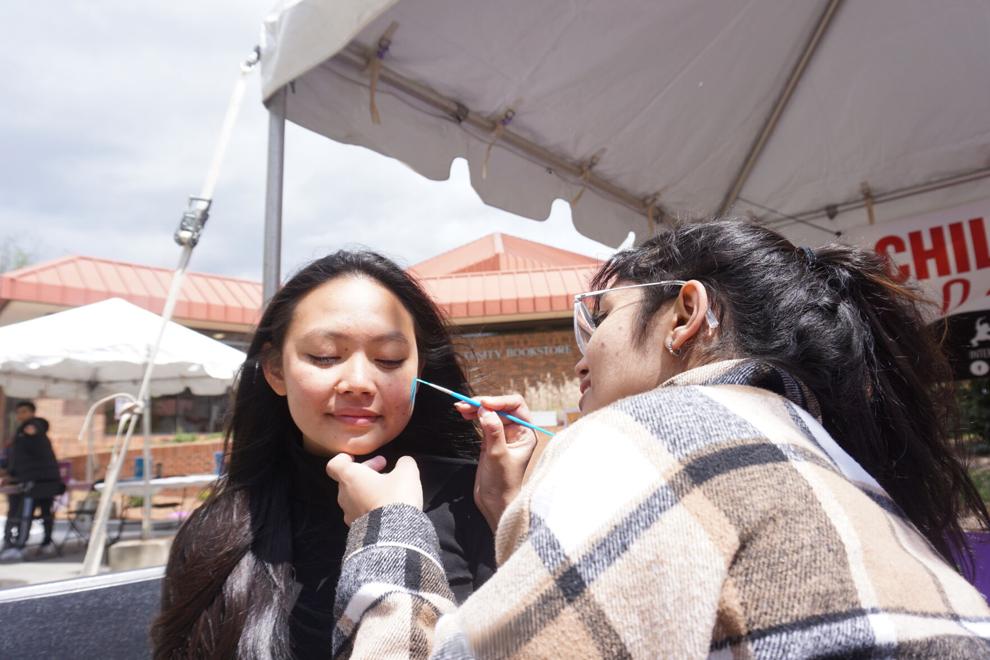 Minutes after receiving his Alumni Award of Excellence from the College of Agricultural and Environmental Sciences, UGA graduate Swagata Banerjee returned to his old workplace at the Tate to enjoy the festival for the first time since graduating in 2004. A lifelong musician with appearances with the New York Philharmonic under his belt, Banerjee felt at home listening to the music of his and other cultures.
"Music is the universal language. Music and culture mean everything to me. I've seen that throughout my career working with the Nashville Songwriters Association and my own band, the Ban Brothers," Banerjee said.
As the event drew to a close and families headed to their cars in packs, the various groups of students who made the event possible hugged each other, crowning the festival's personal return.
.